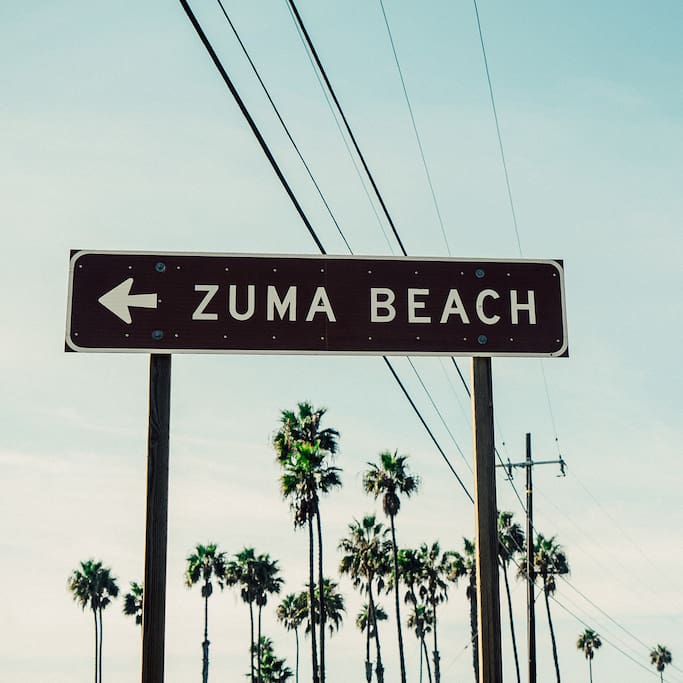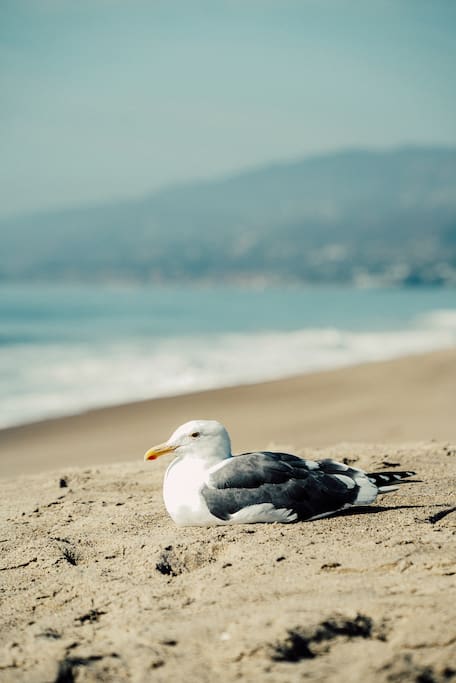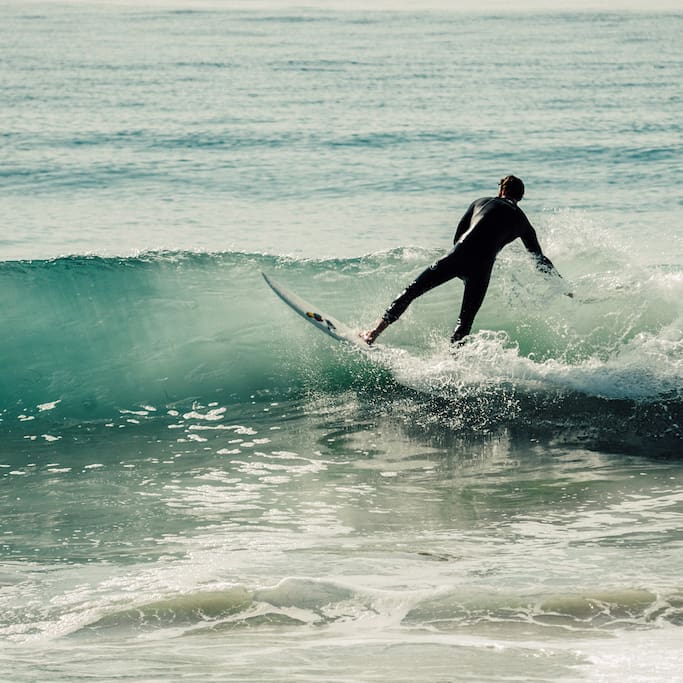 If I'm going to surf here, it'll be a morning surf, because generally the wind comes up in the afternoon. It's a straight beach and the break is close to the shore, so it's actually a really gnarly and dangerous wave. I wouldn't necessarily recommend everyone surf here, but it's still pretty fun to watch when the conditions are good. There's an old surf movie called Runman 69, and the majority of it was shot right at Zuma.
surfers, not so crowded beach, blue turquoise water, dolphins swimming by, etc. Accessible by car, there is some free street parking if you go early in the day, or cash parking lot.
Great beach to visit if you want to get out of the city, they also have some cool restaurants around here off the beach where you can eat at tables with your feet in the sand.
It's World Famous Zuma Beach! Definitely recommend going to Zuma for a walk to relax bike whatever is your fancy.