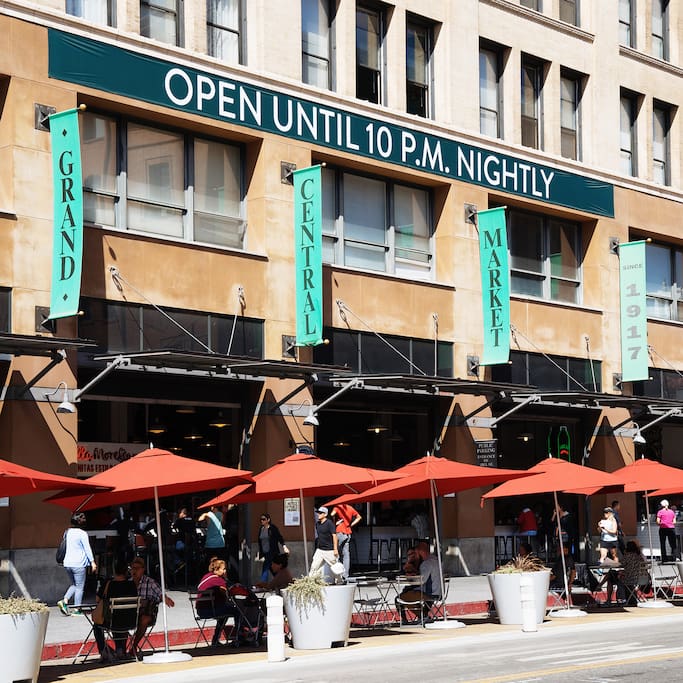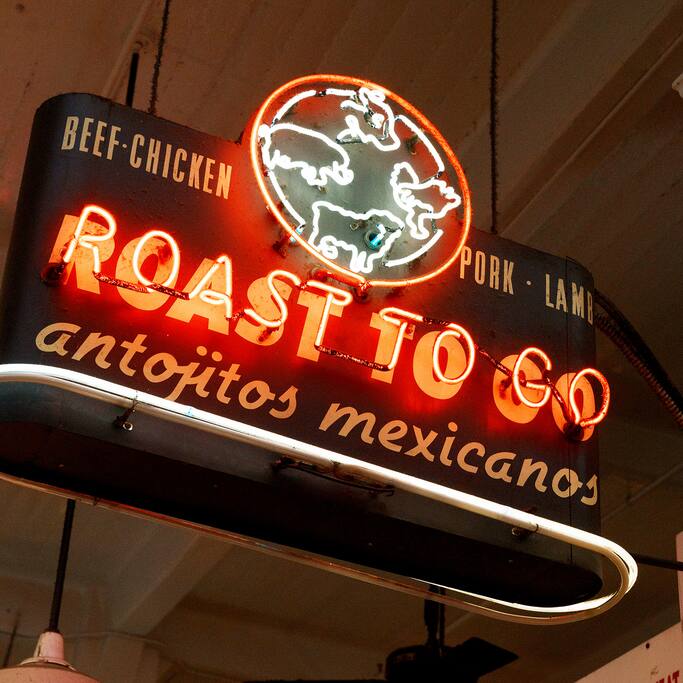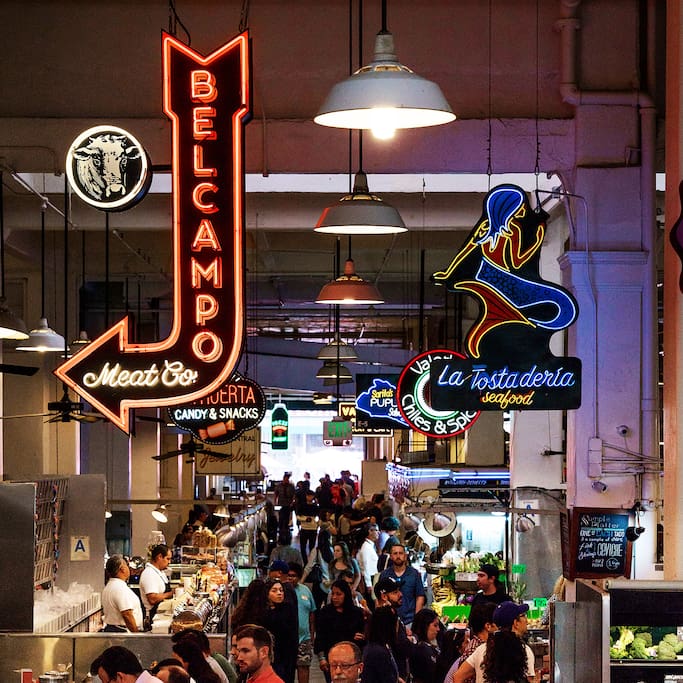 There are a ton of food vendors under one roof here. It's a great place to eat different things: bento boxes, oysters, Thai street food, barbecue, tostadas, ramen. Coming here is a very LA thing to do, so we take our out-of-town guests and try to steer them toward foods the city is really known for, like Mexican.
위치

317 S Broadway

Los Angeles, CA 90013

Downtown Los Angeles
영업 시간에 따른 현재 상태

영업 시간 종료 · 영업 시작 시간: Wednesday 8:00 AM
| | |
| --- | --- |
| 신용카드 | 있음/가능 |
| 와이파이 | Free |
| 메뉴 | 브런치 |
| 음료 | Beer, Wine |
| 식사 옵션 | Take-out |
This indoor market is an LA staple and has some of the best food around. Check out G&B coffee, Ramen Hood, Kismet Falafel and if you have time to stand in line - Egg Slut (and many more).
This is a great place to walk around, shop and get some amazing food. There is something for everyone and the prices are good!
A food hub in DTLA that has many different restaurants and food vendors. From the famous EggSlut to fried chicken to vegan ramen, Grand Central Market is a staple for food in downtown LA.