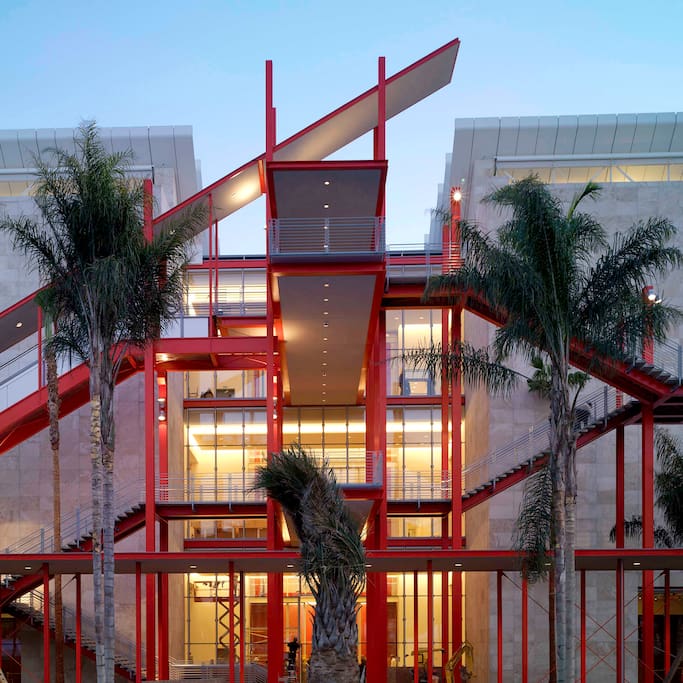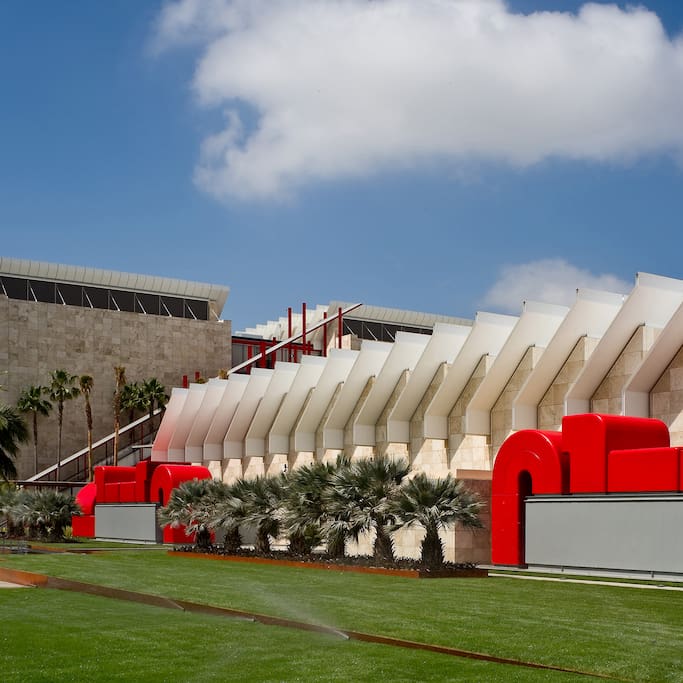 Outside of the entrance to the museum is an installation by Chris Burden called Urban Light. About 200 streetlights are distributed to create a grid-like effect with the museum's facade and some palm trees in the background. It's often quite busy, but it's definitely large enough to get a shot of yourself inside the installation. Have a friend lie on the ground inside the installation, point the camera up, and snap a few shots to get the best photo.
영업 시간에 따른 현재 상태

영업 중 · 영업 종료 시간: 7:00 PM
| | |
| --- | --- |
| 신용카드 | Yes (incl. American Express) |
| 와이파이 | 있음/가능 |
We love love Lacma. If you love art then definitely go here. They have a large collection so there should be something for everyone. This museum is west of downtown LA.
The LA County Museum of Art has wonderful permanent collection, new exhibits, sculpture gardens and the famous Urban Lights installment. They also have a great restaurant and outdoor Bar named Ray's. The grounds are lovely just to visit and walk around.
Famous art museum with a nice collection. The lamps out front are a popular attraction.