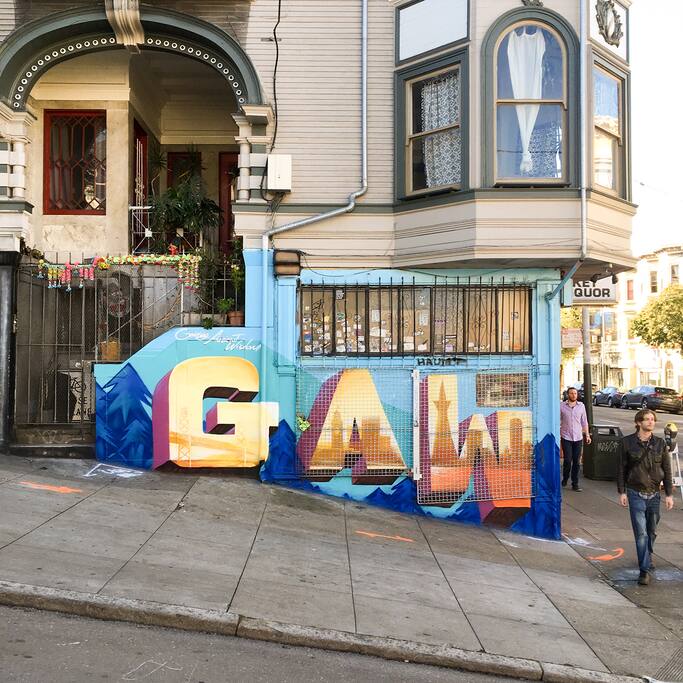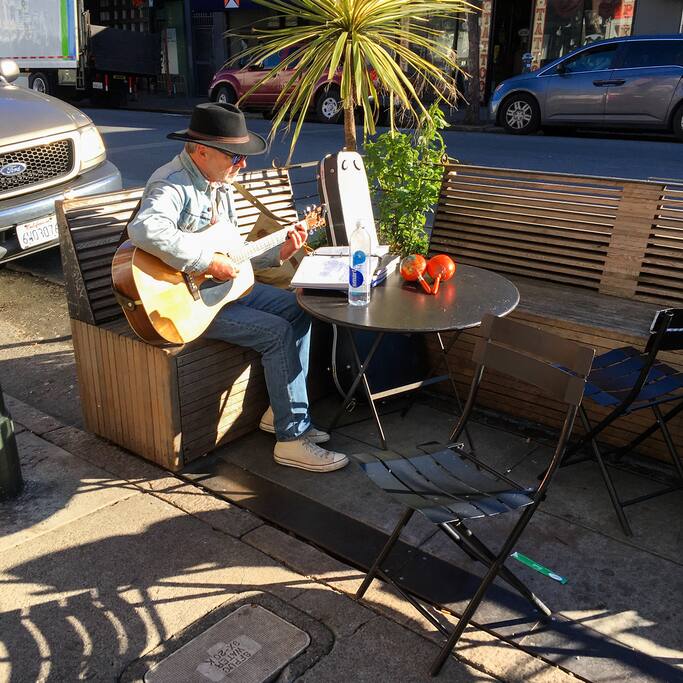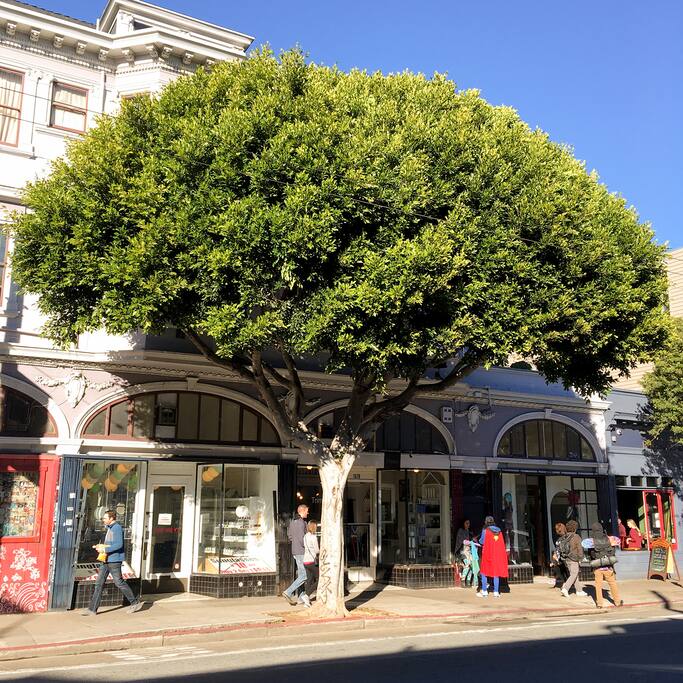 At the intersection of Haight and Masonic, you'll see some psychedelic, colorful art. Head west on Haight, towards Golden Gate Park, checking out the funky art on pretty much every corner. This area has so much style and history, and you'll see it in the murals, stickers, and sculptures people have created. Heading east instead of west will take you into the Lower Haight, another neighborhood where there's no shortage of great art on the streets.
위치

1400 Haight St

San Francisco, CA 94117

Haight-Ashbury
영업 시간에 따른 현재 상태

영업 중 · 3분 후에 영업 시간 종료
The summer of love happens everyday at this corner shop filled with tie-dye, glitter and lots of love. Proprietor Sunny Powers is true her name and knows the city and this neighborhood like the glitter that she spreads.