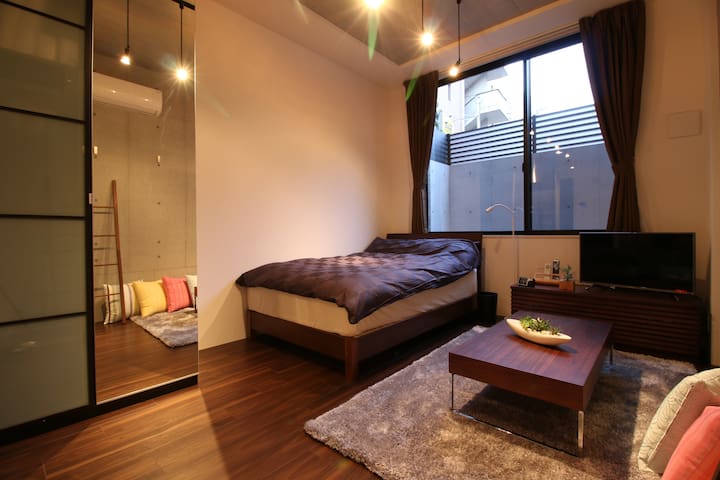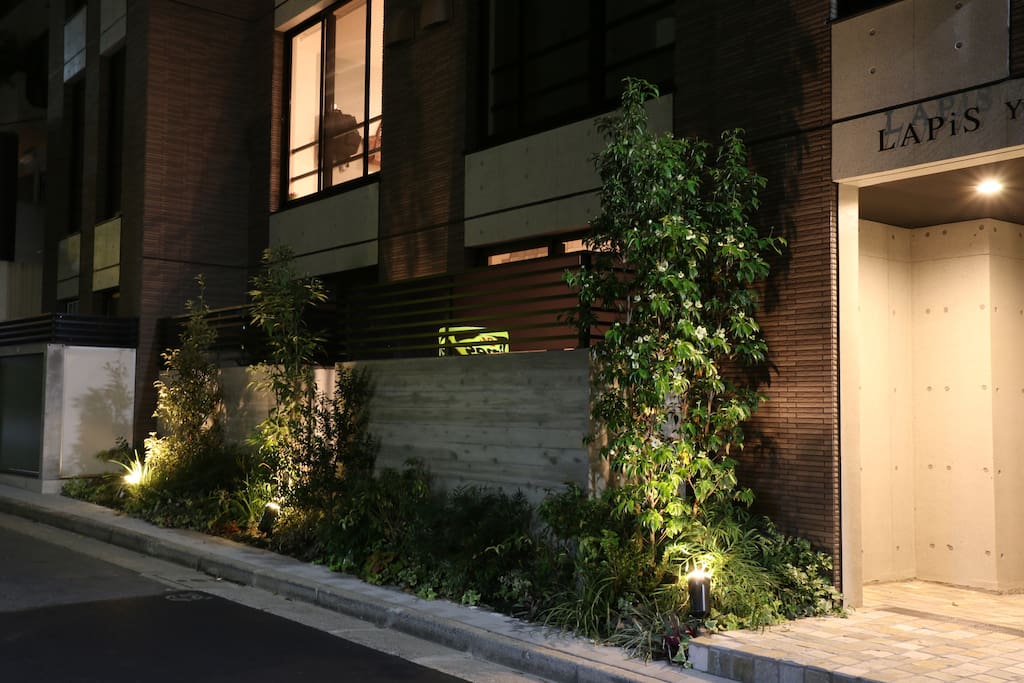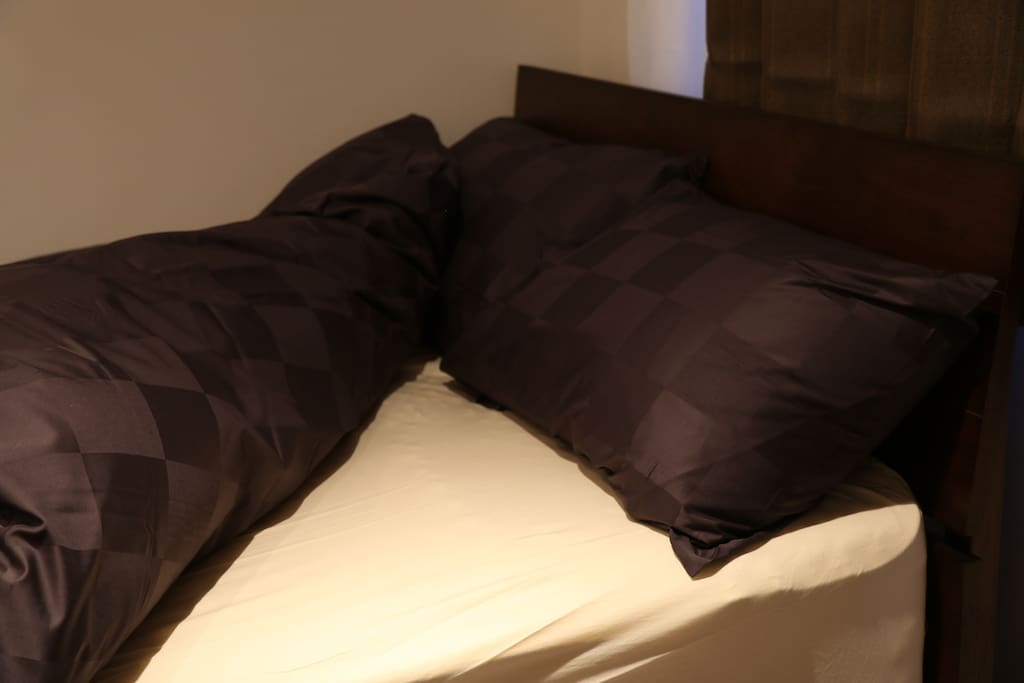 - 도쿄의 중심부에 위치하고있어 주요 장소를 쉽게 방문 할 수 있습니다. 역 「요 츠야 산초 메」에서 도보 3 분. 새로운 가구 및 편의 시설을 갖춘 새로 지어진 아파트. - 휴대용 Wi-Fi (외부) + 무선 LAN (실내)을 갖추고 있습니다.
-Located at the very center of Tokyo, easy to visit major places.
-3 mins' walk from the station, "Yotsuya Sanchome".
-Newly-built apartment with brand-new furniture & amenities.
-Well equipped with Portable Wi-Fi(outside) + Wireless LAN(room).
숙소
도쿄 방문을 고려하고 내 업체를 방문해 주셔서 감사합니다. 나는 단순히 당신이 나의 도시, 도쿄에 머무르는 것을 즐긴다. 내가 당신에게 제공하는 공간은 다음과 같습니다. 전체 장비를 갖춘 새로운 아파트. - 헤어 드라이어 - 샴푸, 린스 및 바디 워시 - 목욕 타올 - 다리미 + 보드 - 모바일 Wi-Fi 단말기 - 에어컨 - 소형 냉장고 냉동고 - 간단한 요리를위한 조리 도구 - 와인 병따개 - 인스턴트 온수기 -1 베드룸과 1 베드가 제공됩니다. - 엑스트라 침구를 요청하실 수 있습니다.
Thank you for considering your visit Tokyo and also visiting my listing. I would like simply you to enjoy your staying in my city, Tokyo.
The space I provide you is:
Brand-new apartment with full equipment.
- Hair Dryer
- Shampoo, Conditioner & Body Wash
- Bath & Face Towels
- Iron + Board
- Mobile Wi-Fi terminal
- Air Conditioning
- Small Fridge Freezer
- Cooking utensils for simple cooking
- Wine Bottle Opener
- Instant Water Heater
-1 bed room and 1 bed is provided.
-Extra bedding is available as your request.
사용가능 공간/시설
이 방을 충분히 활용했습니다. 숙박 중에 보안 키가 제공됩니다. 혼자있는 것처럼이 방에있어주십시오. (자신이하는 방식으로 방, 가구 및 기타 장비를 취급 할 수 있다면 매우 감사하겠습니다.) 입구 공간, 복도와 같은 공용 공간은 공공 시설입니다.
You have full use of this room. A security key will be provided during your stay.
Please stay in this room just as like you would be in your own. (It should be very appreciated if you could treat the room, furniture and other equipment in a way you do in your own.)
Please note that the common use spaces such as entrance space, corridors, are the public facilities.
게스트와의 교류
머무는 동안뿐만 아니라 이곳에 오기 전에 전적으로 당신을 도우 려합니다. 언제든지 이메일 및 / 또는 휴대 전화를 통해 저에게 연락하실 수 있습니다. 당신은 전혀 주저 할 필요가 없습니다.
I will be please to fully help you not only during your stay but also before coming here. You can contact me through e-mail and/or my mobile phone anytime. You should not need to hesitate to do at all.
이 숙소는 출장용 숙소로서의 편의 시설을 갖추고 있습니다.
추가 인원 요금 $18 / 박 (1명 초과 시)
안전한 결제를 위해 에어비앤비 웹사이트나 앱 외부에서 송금하거나 대화를 나누지 마세요.
House Rules
CHECK-IN time is after 3pm JST and CHECK-OUT time is 12pm JST, unless you have requested and been approved an early check in or late check out.
NON-SMOKING - this is a Non-Smoking apartment.
SHOES - Please do not wear your shoes inside.
ADDITIONAL GUESTS – No additional people in the apartment without permission.
SUITCASES – We kindly ask you not to place your suitcases on the beds or on the furniture. We want the apartment to be in great condition for all future quests.
PETS are not permitted in the apartment under any conditions.
BATHROOM DRYER – We equip bathroom dryer for drying your clothes, and please do not hand wet clothes in the room to avoid making the room damp.
FALSIFIED RESERVATIONS – Any reservation obtained under false pretense will be subject to forfeiture of advance payment, deposit and/or rental charges, and the party will not be permitted to check-in.
NO ILLEGAL ACTIVITY – Absolutely no illegal activity is not allowed.
QUIET STAY – Please spend your time quietly during your stay in the room especially nighttime, since our neighbors live in the building.
POCKET Wi-Fi – We provide free pocket Wi-Fi. There is not limit on data usage. However, if you lose the device, we will charge you a \20,000JPY replacement fee.
KEYS – Please be careful not to lose the key. If you do, there will be a \10,000JPY penalty fee as keys have to be custom-made.
GARBAGE DISPOSAL – There are garbage boxes in the kitchen (under the sink). If your stay should be over 3 days, we will collect garbage every 3 days on your request. Also you can not leave old luggage or any large items in the room. If you leave something that is not permitted and we have to pay the city to pick it up, we will ask you to pay for any costs incurred.
MAXIMUM OCCUPANCY – The maximum number of guests is limited to 3 adults or 2 adults and 2 children.
MAID SERVICE – While linens and both towels are included in the unit, daily maid service is not included in the rental rate.
CANCELLATIONS – 50% refund up until 1 week prior to arrival, except fees.
PAYMENT – Payment is done through Airbnb.
RATE CHANGES – Rates subject to change without notice.
WRITTEN EXCEPTIONS – Any exceptions to the above mentioned policies must be approved in writing in advance.
DAMAGE/RESERVATION DEPOSIT – A damage deposit of \15,000JPY is required. This is to be done through Airbnb and as per Airbnb's rules, the guest's credit card is authorized for the amount of the deposit 24 hours before check-in, and the authorization is released 48 hours after the check-out date if the host does not make a claim and provided the following provisions are met:
(a). No damage is done to unit or its contents, beyond normal wear and tear.
(b). All keys are left in the mail box on the first floor and unit is left locked (including windows).
(c). All charges accrued during the stay are paid prior to departure.
(d). No linens are lost or damages.
BAD WEATHER POLICY – No refunds will be given in the event of bad weather, e.g. typhoon or storm.
We sincerely ask that you be respectful of the room and its belongings, as well as of our neighbors.
THANK YOU.
Nice to meet you.
Airbnb is fun!
Thank you.
언어:
English, 日本語