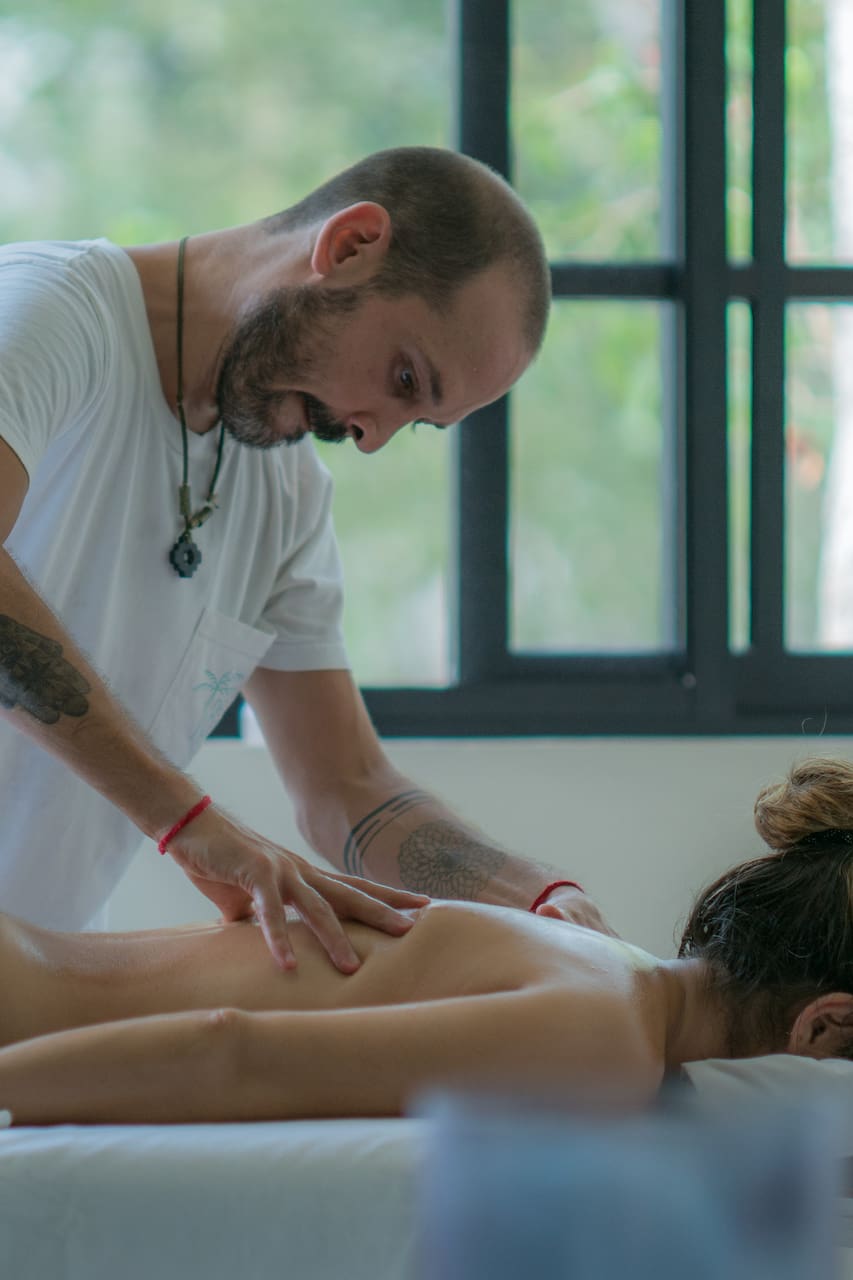 Beachfront Full Day Healing Experience
Beachfront Full Day Healing Experience
I combine my lives work in Energetic Healing, Massage Bodywork with Hatha Yoga, Tantra, Reiki, Prana Vidya and Ayurvedic therapy to awaken the mind, body, and soul into a renewed sense of being. I´ve spent the last 10 years of my life and more than 1200 hrs in studying, practicing and improving several spiritual techniques that have led me into being a one of a kind healer who has a very deep…
Our beachfront place makes the perfect environment for the soul, mind, and body to heal, a free stress environment where it makes it easy to disconnect from your hectic life and re-connect with nature. At arrival, I´ll meet you at the place entrance, where I´ll hand each person there own mats, blocks, belts, and bolsters. From there we will head to the beachfront Yoga Shala for morning practice. …
Being in Nature we will be joined by insects, mosquitos, butterflies and a few spiders. Natural Sunblock ONLY Natural Repellent ONLY It is important you know there is no wifi or signal on site
장비
Yoga Mats, Blocks, Belts, and Bolsters are provided for Yoga class
Please bring swimming suite, towels , natural mosquito repellent, natural sun block, yoga wear and 3rd wear for meditation
Barefoot eco-luxury in Tulum beach with a unique sense of peace. Crafted with pure love, designed in harmony with nature and inspired by our surroundings, Yoga Shala, Temazcal, Restaurant, and Fireplace are some of the amazing spaces we offer. The place is located on the beautiful beach of Tulum, next to the Mayan Ruins. This is the original Tulum where the nights keep silent and magical.
향후 예약 가능 일자
원하시는 시간에 예약 가능한 트립이 없다면, 하실 수 있습니다.
8월 25일 일요일  

오전 8:00~오후 6:00.
1자리 중 1자리 남음
신분증상의 사진과 대조할 수 있는 본인 사진을 찍어야 합니다. 이를 통해 에어비앤비가 트립에 참가하는 게스트를 확인할 수 있습니다. 이 절차는 한 번만 완료하시면 됩니다.
Being in Nature we will be joined by insects, mosquitos, butterflies and a few spiders. Natural Sunblock ONLY Natural Repellent ONLY It is important you know there is no wifi or signal on site
건강한 심신을 위한 클래스
Beachfront Full Day Healing Experience
새로운 트립