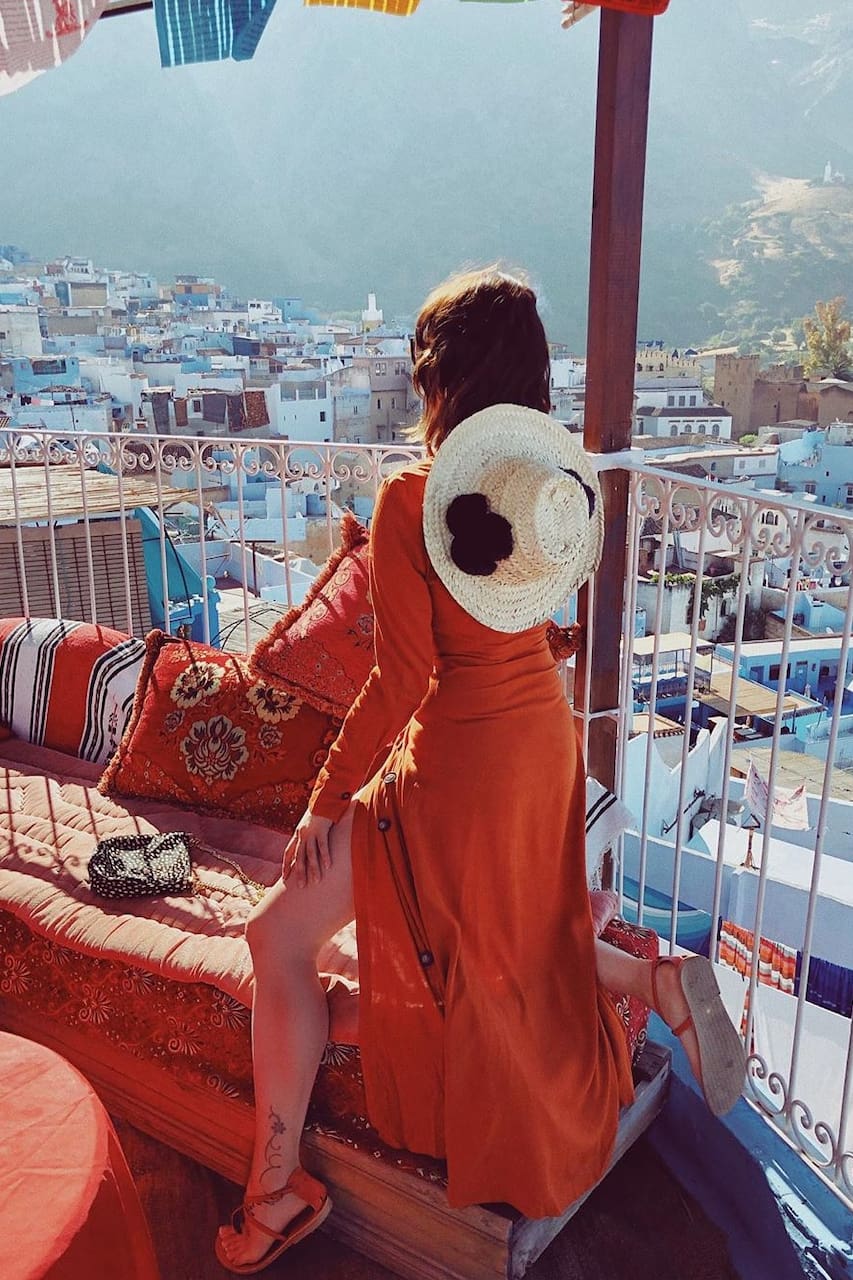 ⭐ Sunny Chefchaouen photoshoot
⭐ Sunny Chefchaouen photoshoot
Check our instagram: @love_chefchaouen ! Hi everyone! My name is Khaled 25 years old . I'm a photographer and artist . Me and friend. We are local photographers in chefchaouen , already with 3 experiences in Airbnb and more activities . We come from advertising & fashion photography so we know how to get the best from you. As instagrammers ourselves @love_chefchaouen , we follow the trend so we…
What can be better for a photoshoot than the stunning streets of chefchaouen city ? Being a professional photographer for many years I love capture spontaneity, glances, smiles, I will make you feel relaxed while posing for a photo and will get your best angles as a star for one day. With this tour you'll get amazing memories of your travel. I will show you all the best spots in chefchaouen you…
Please arrive 10 minutes before the start of the tour as we will start "punctually".
You may want to wear bright colors such as yellows, oranges, pinks, or reds for color contrast.
We will start very soon at 8:00am in the morning to get chefchaouen as empty as possible. We will first go around the instagrammable spots in the Old City . and then we will visit the Spanish mosque we're you can capture all the city and take a good photos with a beautiful view. we will finish our professional photo shoot in chefchaouen in the Plaza outalhamam. Be able to learn all the story behind each spot we stop, with a local friend !
향후 예약 가능 일자
원하시는 시간에 예약 가능한 트립이 없다면, 하실 수 있습니다.
8월 24일 토요일  

오후 1:30~오후 4:00.
10자리 중 10자리 남음
사진 촬영
⭐ Sunny Chefchaouen photoshoot
새로운 트립