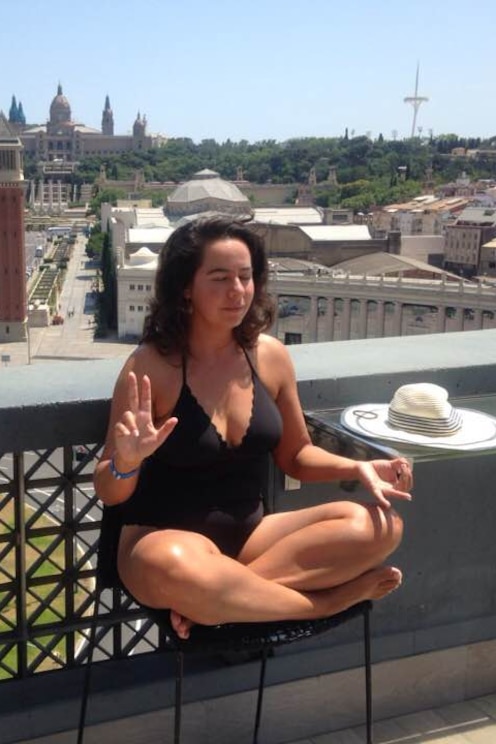 Chakra Cleanse Toltec Sensual Meditation
Chakra Cleanse Toltec Sensual Meditation
In beautiful Ciutadella park and I´ll explain the practice of Xayaxolohtli and answer any questions about the meditation. Things you can heal and regenerate: *healing ancestral patterns (coccyx) *awakening your sexual energy (gential area) *manifesting prosperity, changing your destiny (navel) *self-love, healing…
For 8 years I´ve been writing a book about traditional meditation practices in Latin America and Asia. I´ve been practicing meditation for 21 years after losing my mom to Cancer. Toltec meditation is active while simultaneously releasing negative thought patterns such as such as self-blame, low self-esteem or feeling the victim, in one´s subconscious. For 7 years I held space in cleansing ceremonies from Mexico and North American as a spiritual runner and traditional Aztec dancer. For 20 years Ive participated in native Mexican and North American sweat lodges and Lakota and Huichol peyote ceremonies. This Quetzalcoatl (white light, sun) Meditation is a gateway to shamanism and the Mexican art of dreaming using a 5000 year old technique to heal practitioners as taught by Sergio Magaña.
We´ll meet at the historic Waterfall (Cascada) in beautiful Ciutadella park in the center of Barcelona. This historical landmark is our oasis in Barcelona. It boasts the largest green space in the city as well as the old military Citadel, the ¨Cascada¨waterfall, the Zoo and the Museum of Natural Sciences. Please meet me in front of the concession stand in front of the La Cascada *waterfall.
향후 예약 가능 일자
원하시는 시간에 예약 가능한 트립이 없다면, 하실 수 있습니다.
8월 25일 일요일  

오후 4:00~오후 5:00.
10자리 중 9자리 남음
Guests only need to have an open mind and a desire to heal and communicate with nature. If it´s sunny, you may want to wear sunscreen and bring water to drink. You should wear comfortable clothes.
명상
Chakra Cleanse Toltec Sensual Meditation