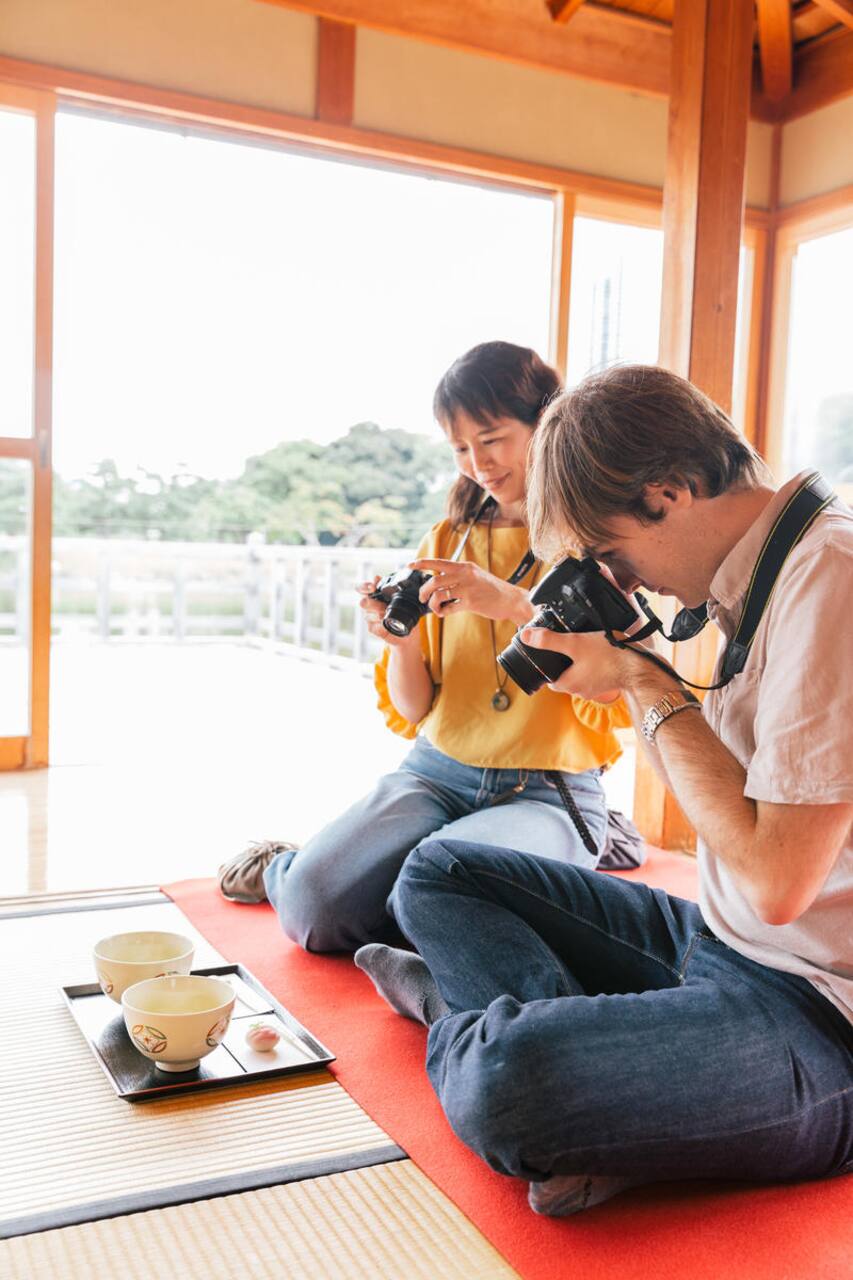 예약 가능한 날짜가 몇 개 남지 않았습니다!
I believe photos have the power to move our hearts. Being the reason for me to study in Canada to get a diploma in International Photography. I've had photography exhibitions in both Canada and Japan. It would be my pleasure during this experience for you to discover that photography is not only a tool for capturing memories but can also connect cultures and its people.
There are traditional Japanese gardens in Tokyo that are beautiful and inspiring.  
I would like to show you to this special garden, and talk about the history and how to take picturesque photos with your camera. 
You will be able to find nature and tradition inside this garden. This activity will guide you not only how to take beautiful pictures of the Japanese garden, but introduce you to…
Please bring your Camera (Smart phone, Single Lens Reflex Camera, or any Camera is ok!) I also really recommend you to bring your smart phone!
Snacks
Tea Time Set "Macha" (Japanese Traditional Tea) and Wagashi (a Japanese confection sweet for a tea ceremony)
Tickets
Garden's Entrance Fee I will pay for the entrance fee to the garden.
Any camera OR your mobile phone with a camera