White Fallow Deer... and more!
White Fallow Deer... and more!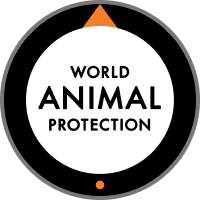 세계동물보호단체와 함께 만든 가이드라인
포함사항
Equipment, Transportation, Food
White Fallow Deer... and more!
White Fallow Deer... and more!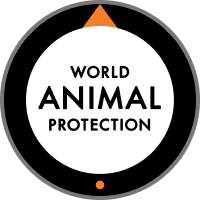 세계동물보호단체와 함께 만든 가이드라인
포함사항
Equipment, Transportation, Food
I'll pick you up at 9:00 am at your preferred location in Malmö. With my car, a comfortable and spacious Ford Mondeo SW or a minivan, we will drive for about 40-45 minutes to our first two destinations: two nature reserves (one nearby a lake and the other nearby a marsh) where many different varieties of birds can be seen (best times are spring and autumn, when there are migratory flows). After these stops, more or less short depending on the presence of birds and your needs, we will head towards a nearby forest where we will undertake a photographic trek: in the area, in fact, there are many ungulates, including roe deer, deer, fallow deer and, above all, many white fallow deer. In addition there are also other animals such as wild boars, foxes and various species of birds, both migratory (including for example the stork) and stationary (buzzard, red kite, eagle and others). The land is mostly flat and does not present difficulties, but allows you to fully enjoy the beauty of the different types of woods present on the Swedish territory. The probability of spotting animals, especially ungulates, is 95-100%. After this short trek (the distance will be based on the guests possibilities) we will drive back to Malmö. I will adapt the tour in a way to give you the best opportunities to see the animals. Would you like a shorter experience, maybe only 4 hours? Contact me anyway

모든 호스트는 세계동물보호단체와 함께 수립한 가이드라인을 따라야 합니다.

생물학자, 환경보호운동가, 농업인 등 다양한 분야의 전문가에게서 배워보세요.

알파카에서부터 얼룩말에 이르기까지 300종 이상의 동물을 만나보세요.
Italian living in Malmö, writer and nature photographer, mainly landscapes and wildlife, for over ten years I have been exploring and documenting the wonders of the wild Sweden. If you love Nature, I am happy to offer you the possibility to enjoy and discover the unforgettable and astonishing Swedish wilderness, and to share with you wonderful and unforgettable encounters with wild animals. In addition, I will also put at your disposal my skills, expertise and photographic equipment to help you to improve your experience and knowledges about photography.

Coffee and Swedish "fika" (breakfast)


I have a Nikon D500 with Tamron 150-600 mm and a tripod you can borrow. I also have a Nikon D750 for landscapes and souvenir…
The first stop will be at the Krankesjön lake where it will be possible to see numerous birds from the tower or from the lake shore, then we will pass to the Vomb nature reserve, to the neighboring forest and explore the area and the large nearby the lake where a large pack of white fallow deer lives (I counted about 18 specimens once) and other animals can be seen.
예약 가능 여부
원하시는 시간에 예약 가능한 체험이 없다면, 하실 수 있습니다.
10월 20일 일요일  

오전 9:00~오후 5:00.
8자리 중 8자리 남음
The time to devote to the experience will be very flexible: based on the preferences of the guest we will decide together the time to dedicate to the different activities (birdwatching, trekking and patrolling the area). It will be possible to stop at shops where to buy food or water (not included).
미리 예약하고 20% 할인 혜택을 누리세요.
White Fallow Deer... and more!