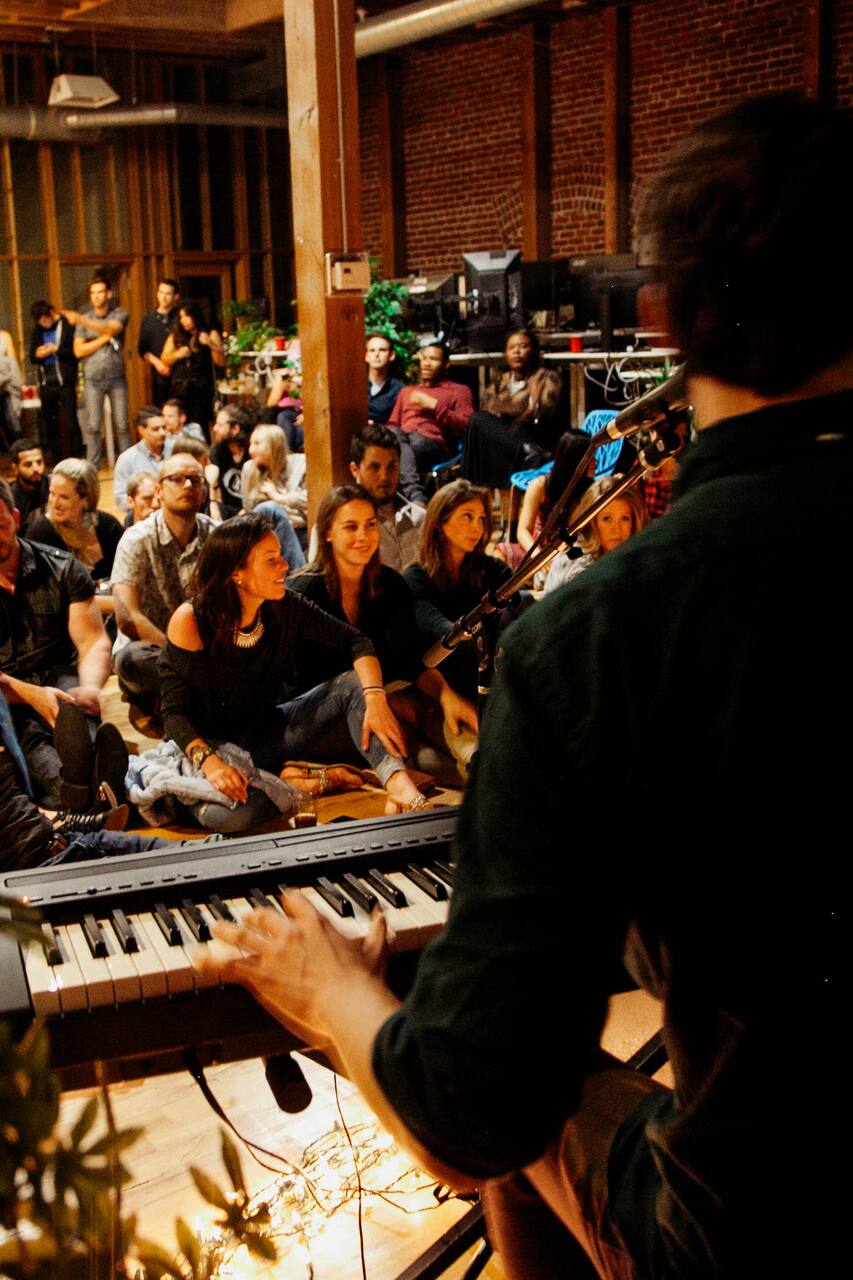 I, along with a small team of people who put these events on, are passionate about creating amazing nights of entertainment. We don't feel that the typical night out is enough to stick in people's minds as a great night so we decided to put together a show that mixes music, comedy, literature and more. When we can provide that for people all while raising money for a good cause, everyone wins!
Education Through Music: Los Angeles 소개
Education Through Music-Los Angeles partners with inner-city schools with the mission to provide and promote music in disadvantaged schools as a part of the core curriculum for every child to enhance students' academic achievement, creativity and overall development. We believe that students should never have to look far to seek out any sort of art class.
참가비가 전액 Education Through Music: Los Angeles에 기부되는
착한 트립
입니다. .
Backyard Busk is a grassroots eclectic event that hosts musicians, authors, poets, comedians, and artists of all kinds. The show once took place in a backyard and has now moved to a venue but keeps the intimate vibe going no matter how large we grow. The curated mix of entertainment tips its hat at the old vaudeville style shows and promises to deliver a unique night highlighting the best of LA's…
Free parking is available directly across from the venue on Hewitt St.
Backyard Busk is hosted at an art gallery in the heart of the Arts District in downtown Los Angeles.