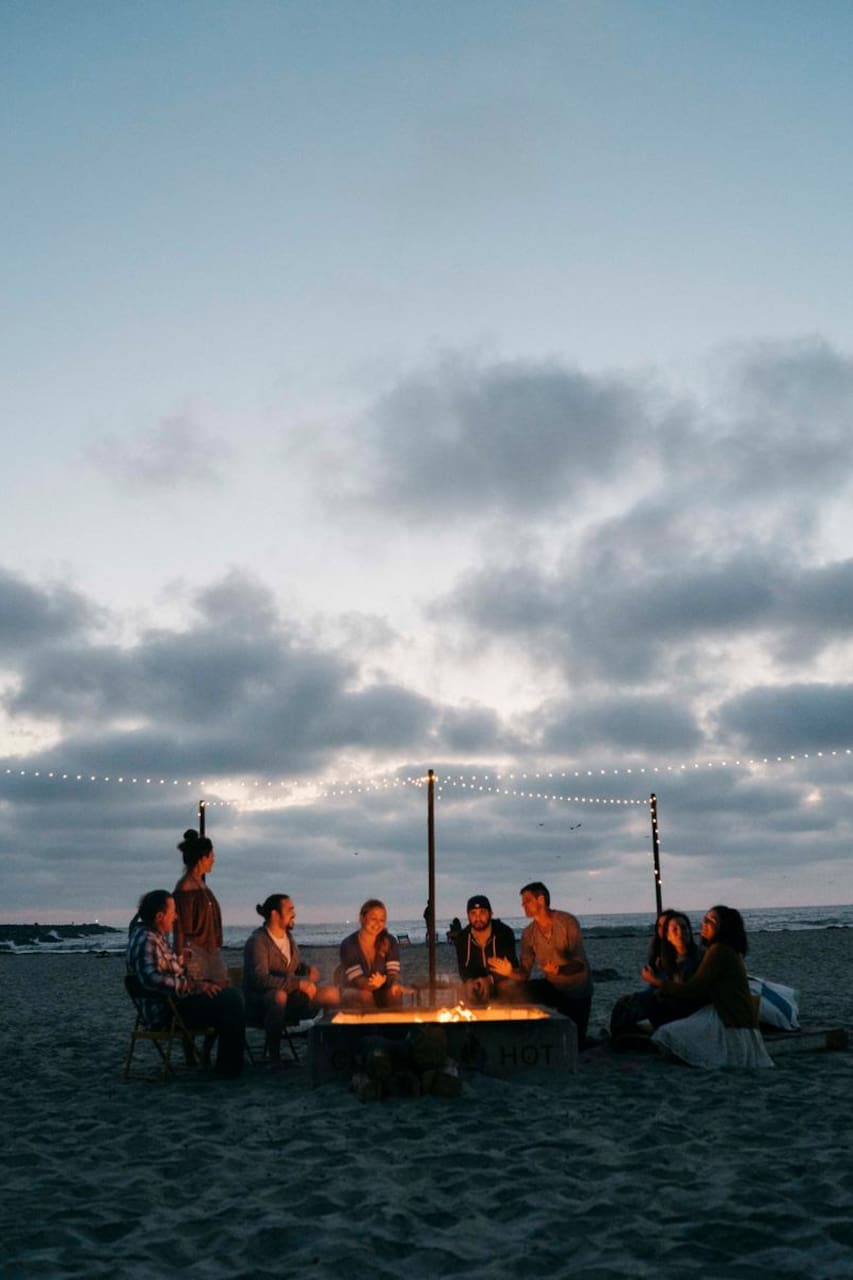 I'm Jonathan--San Diego native/transplant from Portland. I'm an artist/skateboarder/epicurean who loves traveling, dogs, and salted caramel ice cream.
When you've spent the day enjoying all San Diego has to offer, nothing brings the day to a close quite like a bonfire at the beach. I'll take care of the set up; all you need to do is show up ready to relax and have fun. Lounge on cushions and snack on Irish Creme dipped s'mores as the sun pulls the day to a close. Enjoy great conversation with new friends, play games, and warm your toes by the…
From the City of San Diego Website (not our personal policy): Food is allowed onsite but no glass containers. Alcohol is not permitted. BYOB at your own risk. No glass for real, though.
Snacks
Light Snacks Artisan s'mores, cheeses and charcuterie
Drinks
Beverages Water, soda, & hot chocolate
Equipment
Seating Seating & blankets
Light sweater or jacket depending on weather