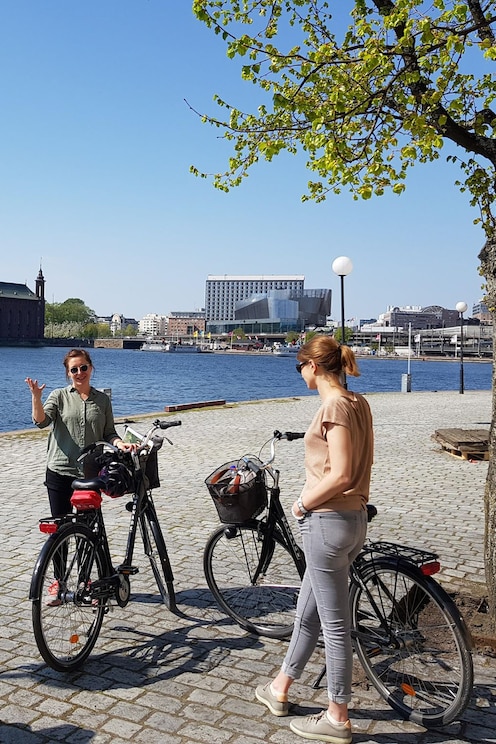 Stockholm Bike Tour with a Local Guide
Stockholm Bike Tour with a Local Guide
We invite you to see Stockholm in a unique and active way, by bike. Offering a sightseeing tour that will give you a first overview of the city and also reveal some of the local secrets which you most probably won't be able to find on your own. We'll bike about 15km around Stockholm's nicest spots on our…

Bike, helmet, child seat (100 kr) or a child trailer (2 children - 200 kr)
Hello! I'm Petri, the founder of Triple.co and together with Jasmin and Ela, we work to deliver epic and authentic local experiences around Stockholm. Jasmin and Ela are two friends who offer guided tours in Stockholm on a bike. They are passionate bike enthusiasts and they can show you the city from the best cycling perspective.
We'll meet in a pretty central location, in front of the National Museum and from there we will start biking to see the main sightseeing spots and some of the local secrets of Stockholm.
There is a possibility to book a child seat ( 100 kr ) or a child trailer ( 2 children - 200 kr ) for small children up to 22kg. If you are smaller then 1,55m you need to inform us 48h prior tour start. Also for children participating we need a 48h notice in advance.
자전거 타기 체험
Stockholm Bike Tour with a Local Guide
새로운 트립