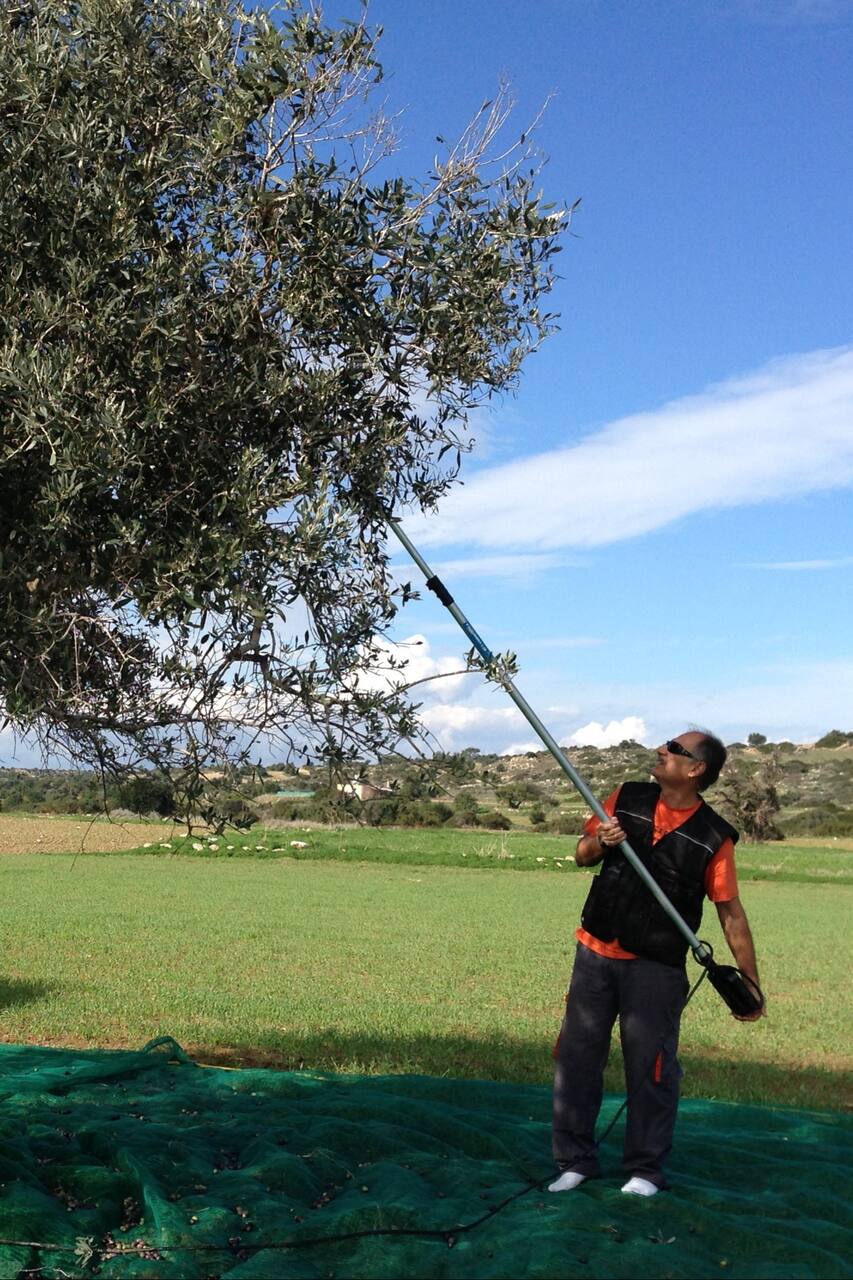 Sustainable Olive-picking in Pera Orinis
Sustainable Olive-picking in Pera Orinis
I am an early-career scientist (geographer) interested in environmental conservation and sustainability. Coming from Cyprus, I've lived and studied in the UK and US and got inspired from my travels. Efforts for the survival and preservation of olive and carob trees began 3 years ago in family land passed down to my mum over the last 200 years. My mum, Ziannet…
A 5-hr autumn activity at the village of Pera Orinis, just outside Nicosia. We'll arrange to meet at down town Nicosia and drive to Pera Orinis, where you will experience and learn about sustainable olive-picking practices, along with a traditional home-made meal. We will meet at our arranged meeting point at start time, and make our way to Pera Orinis, with a light chat on the…
We are eager to welcome and meet nature-lovers in our fields, and looking forward to a unique adventure you won't forget!
점심식사
Traditional home-made meal in the field. This typically consists of a traditional main dish, accompanied by local tapas and olive-based products. Please get in touch if you have and special dietary requirements (e.g. vegetarian, allergens)
커피, 청량음료 및 생수
Traditional coffee or soft drinks will be provided in the fields. Water to refill your bottles will be provided through out (you need to stay hydrated!).
자동차
Ride from/to down town Nicosia to/from Pera Orinis.
장비
We will be using the family's specialist equipment during olive-picking, such as nets and picking sticks and harvester.
Appropriate protection from sun.
Long-sleeved clothes for safety in the field.
Training/hiking shoes are necessary.
A water bottle to keep with you for refills.
We'll spend our time in inherited family land at the village of Pera Orinis, just outside Nicosia. Olive-picking at Pera Orinis has been a family activity for the past years, whilst the production of olive oil was a major source of income for my grandparents. The small house by the fields is also available for your convenience, built to support field activities through the years.
농장/목장체험
Sustainable Olive-picking in Pera Orinis
새로운 트립