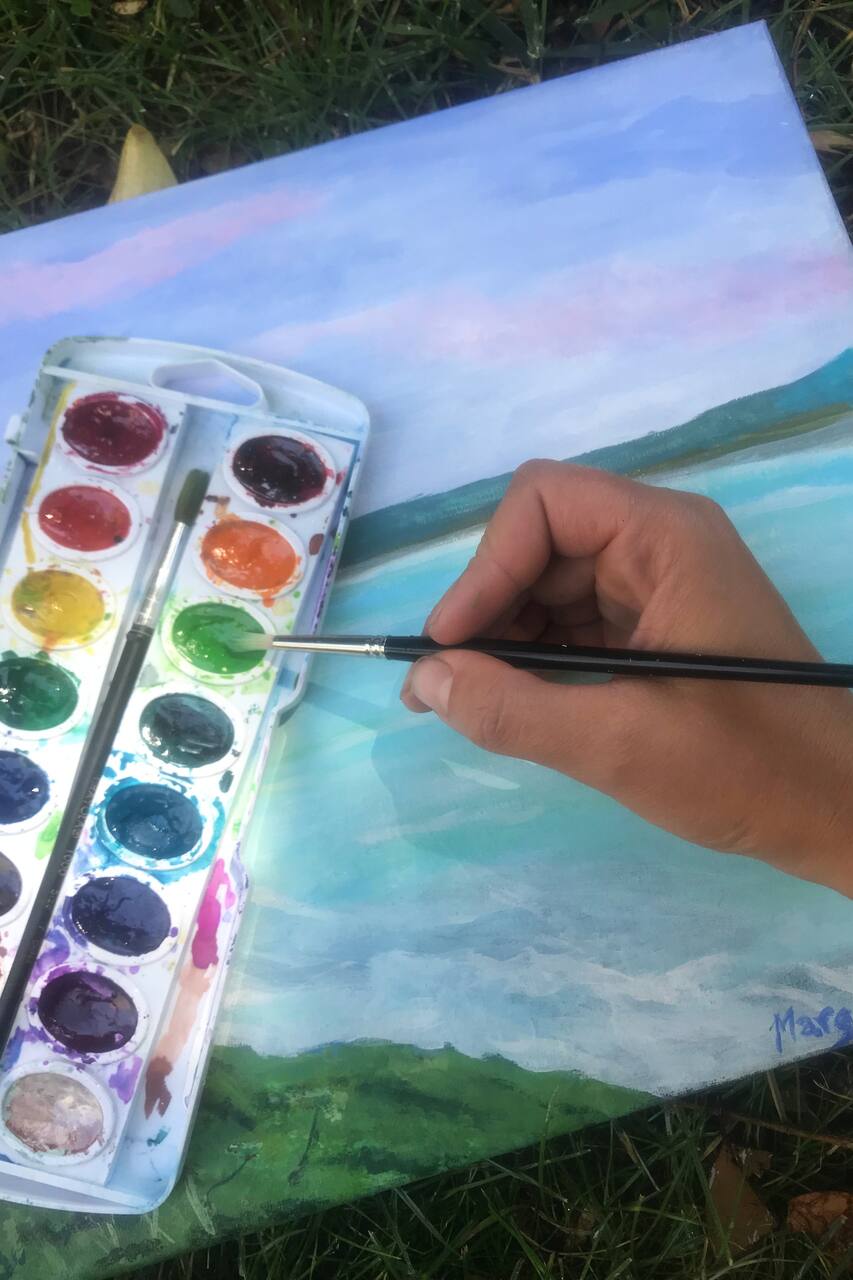 Watercolor painting in the arboretum
Watercolor painting in the arboretum
I am passionate about art and love guiding others into creativity and art skills they didn't know were there! This fall will be my 4th year teaching high school painting, drawing, ceramics, and sculpture. Originally from Connecticut, I moved to California to experience more nature through art and adventuring. While living in New Haven, CT, I taught beginner painting classes at a local art…
We will have 10 minutes to meet, greet, and walk to our painting location together. I will give the introduction to the project of choice (10 minutes). We will then set up our supplies and have some instruction time. We will go over watercolor techniques and layering (15 minutes). You will have a 45 minute window to create your work of art! Upon completion of the painting, we will take 10…
No experience is necessary for this workshop.
간식
Light snacks will be provided. Because it is around dinner time, feel free to bring your dinner if you'd like.
창작 활동을 위한 물품
All needed materials are included in the experience fee.
The walk is short, but would recommend comfortable shoes.
Expect to enjoy a time of quiet and peacefulness as we paint among the redwoods of the Davis arboretum. It will be warm, but we will embrace the shade from the redwoods.
워크숍
Watercolor painting in the arboretum