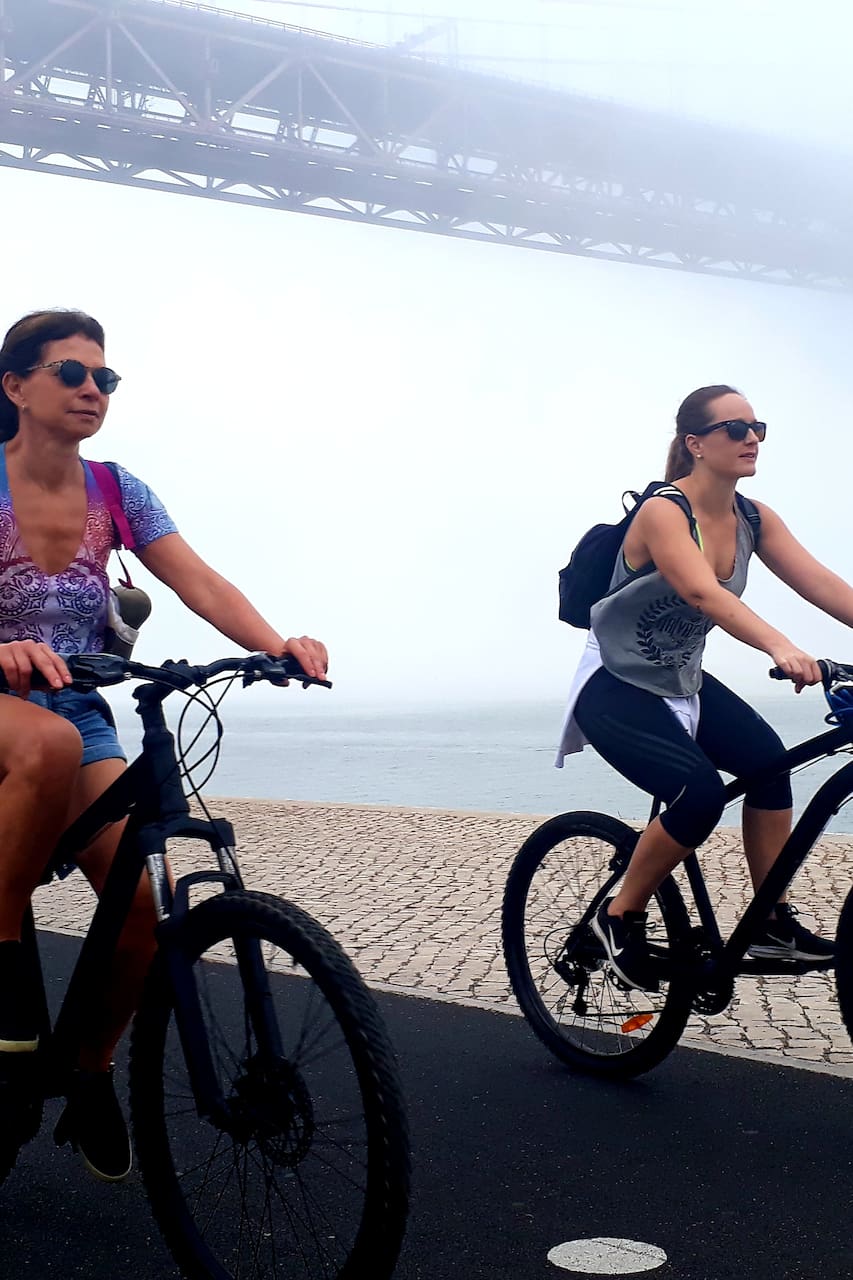 Bridge to Bridge plus Belém
Bridge to Bridge plus Belém

예약 가능일이 매우 제한되어 있습니다.
I am a graduate and postgraduate in Tourism with emphasis in Planning and Development of Tourist Products. I also have studies and professional experience in the field of Sport. It has been more than 20 years in these two areas. I have an enormous passion for traveling, having visited 40 countries on all continents, and in some of these, I have spent a long season. For me, to guide tourists in my…
Imagine go along practically the entire edge of Lisbon, passing through several monuments and important points of the city, and all this through a sporting activity. Yes, the Bridge to Bride plus Belem program will provide you with all that and more. Embark on a tour that connects the two bridges of Lisbon, each with its own characteristic, and at the same time takes you from the modern to the old…
We will go practically all the edge of Lisbon by the Tagus River. From the modern to the old. We will pass by the Vasco da Gama Bridge, Parque das Nações, Port of Lisbon, Praça do Comércio, Terreiro do Paço, Cais do Sodré, Alcântara, 25 de Abril Bridge until we finish in Belém, where we will visit the Padrão do Descobrimento, Torre de Belém and Monastery of the Jeronimos. We will finish tasting the famous Pastel de Belém.
자전거 타기 체험
Bridge to Bridge plus Belém
새로운 트립