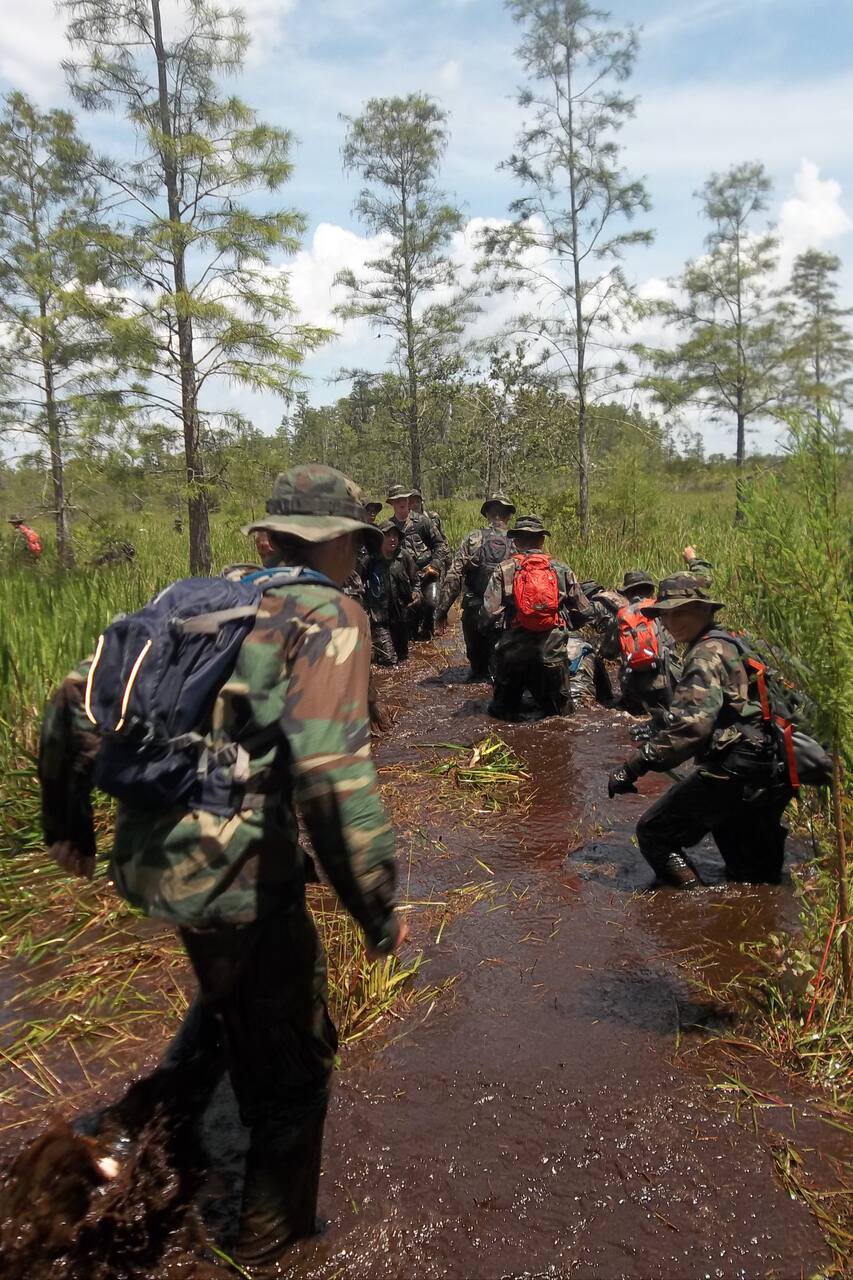 Survial & Wilderness Skills for Beginner
Survial & Wilderness Skills for Beginner
I am the founder of camp victory wilderness adventures. In this capacity i have been a trainer for up to 100 campers at a time. while immersing them in a Florida wilderness environment. Some of the unique training i do is map and land navigation in a wilderness environment, survival in a wilderness environment, Identification of plants and animals, Using plants for medicinal and food purposes,…
Guests will explore a Florida natural ecosystem and learn proper conservation skills. They will also gain survival skills, primitive living skills, land navigation skills, map making skills, fire-craft and shelter building skills. They will experience hands on survival situations and navigation with a map and without using terrain association. They will learn how to find and purify water and how…
This is an outdoor experience in Florida. In summer it is HOT and we will take precautions to try and be in the shade as much as possible but it is outdoors so you must tolerate heat
간식, 점심식사, 디저트 및 기타
Guests will be provided a (MRE) Military Meals Ready To Eat lunch and a selection of snacks and desserts as well as soda and water will be available for purchase.
Water Carrier of Hydration Bag
Comfortable Hiking Boots (ankle high minimum)
Sun Hat or other head protection item
Backpack to carry meal and personal items in
Specialized food or nutrional required items
Guests may want to bring a long sleeved jacket or shirt
We will Explore Big Bend Swamp and a real working Cattle Farm We will gather flora for shelters and fires and learn skills of trapping and snaring for food.
신분증상의 사진과 대조할 수 있는 본인 사진을 찍어야 합니다. 이를 통해 에어비앤비가 트립에 참가하는 게스트를 확인할 수 있습니다. 이 절차는 한 번만 완료하시면 됩니다.
This is an outdoor experience in Florida. In summer it is HOT and we will take precautions to try and be in the shade as much as possible but it is outdoors so you must tolerate heat
자연 도보 탐방
Survial & Wilderness Skills for Beginner
새로운 트립