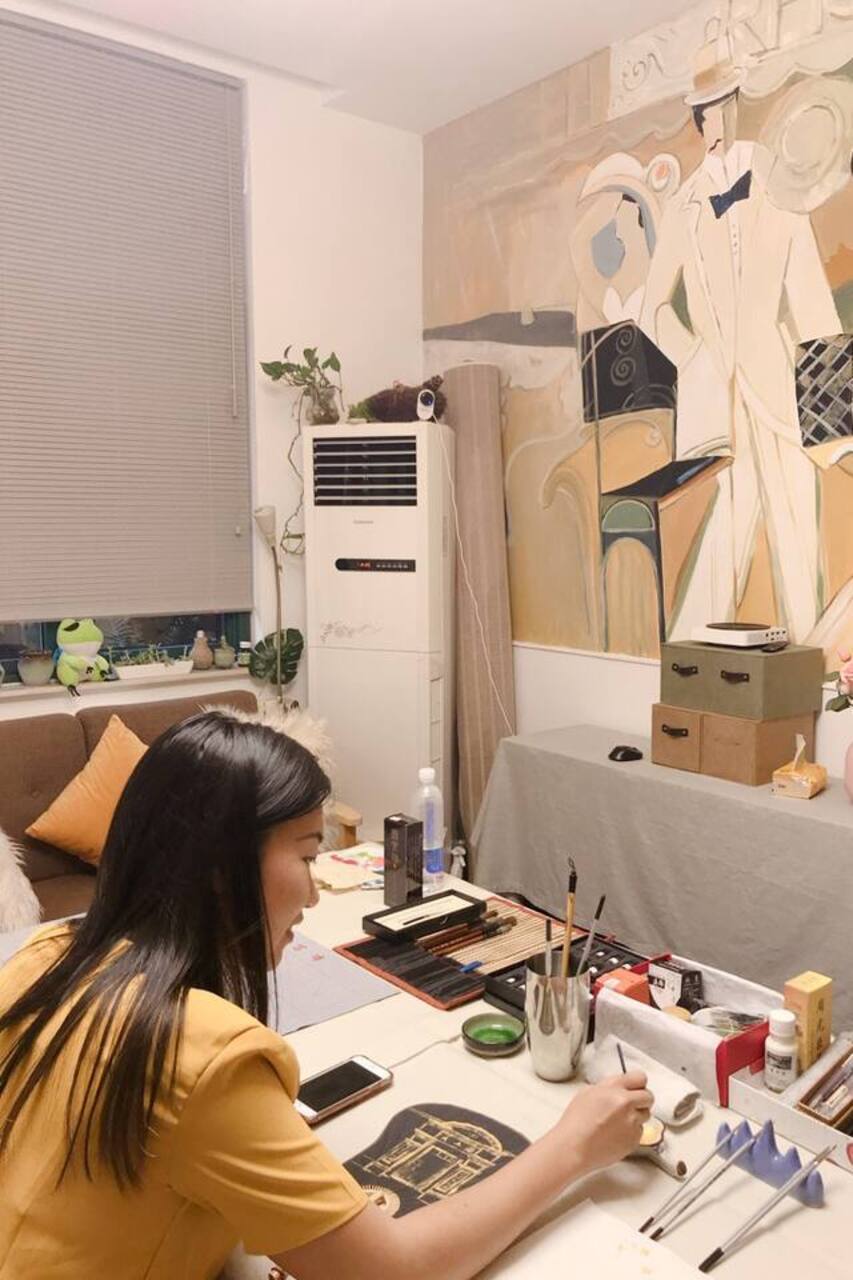 Chinese Painting Workshop
Chinese Painting Workshop
Hi, I'm Jessie. I was born in Hong Kong. I studied Chinese ancient art in elementary school and got a master's degree in art. I like to help people to express themselves through art. As a professional painter, I dedicated my time to teach art to various people from kids to adults. Also I have been worked to develop more creative way to let people get familiar with the art organically.
You will be introduced to the world of Chinese paintings under the guidance of a tutor, the basics skills will be demonstrated, so no worries if you are a beginner. With an unlimited supply of paper, you can create as many paintings as you want. A Chinese scroll is also provided for you to create your masterpiece.
Some people are anxious because they never painted before, no worries, our class is for all beginners, just follow my instruction, you will have a lot of fun maybe you'll find surprise & a new you :)
I will invite you into my home in a typical housing estate, where an average local people lives.Convenient transportation.I will send each participant a detailed route guide.
Some people are anxious because they never painted before, no worries, our class is for all beginners, just follow my instruction, you will have a lot of fun maybe you'll find surprise & a new you :)
아트 클래스
Chinese Painting Workshop
새로운 트립