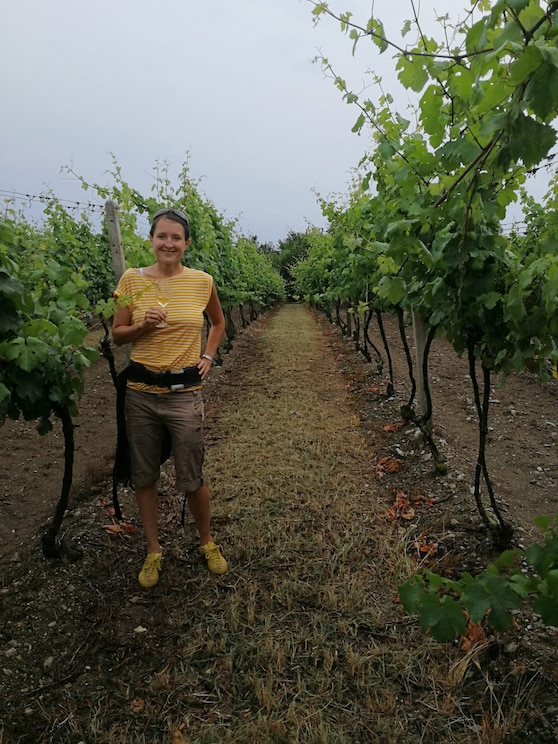 Svätý Jur - Hike, explore, taste
Svätý Jur - Hike, explore, taste
I will show you my favorite place close to Bratislava - Svätý Jur. On the walk we will connect the history, the nature and local products (wine). You will get to know more about Slovakia, then just spend time in Bratislava and its center. I will tell you about the local nature and how the wine is made. Itinerary…

a beer or a non-alcoholic drink in the local bar below the castle Biely kameň (old fashioned bar. you will like it :) ).
I am fond of spending time in the nature - mostly hiking and biking or just take my dog out, sit and observe trees, flowers and animals. I have traveled the whole Slovakia to visit all the mountains. I have also visited surrounded countries (Czech rep., Austria, Poland, Slovenia). I have been hiking for almost 20 years. I studied natural sciences at university, so I am close to the nature for the majority of my life. I have been living in Bratislava (I lived in Svätý Jur for a while too) all my life, so I know Male Karpaty (mountain where Bratislava is partially located) wery well. I am also a big fan of the slovak wine. I have attended many degustations and wine tours. South-west slopes of Male Karpaty mountain offer great conditions for growing excellent grapes. I can take you to wine makers who make really good wine.
* Svätý Jur - small, historical and beautiful city close to Bratislava was declared as the town conservation reservation. The city is also known for its great conditions for grapes and excellent wine. * The View Tower - it is located on the hill above Svätý Jur next to the old wine house * Biely Kameň - the old castle - ruins in the forest * Neštich - the upper part of Svätý Jur with a beautiful church on the slope * Vinocentrum - wine place
예약 가능 여부
원하시는 시간에 예약 가능한 트립이 없다면, 하실 수 있습니다.
9월 3일 화요일  

오후 4:00~오후 7:00.
10자리 중 10자리 남음
와인 시음 체험
Svätý Jur - Hike, explore, taste