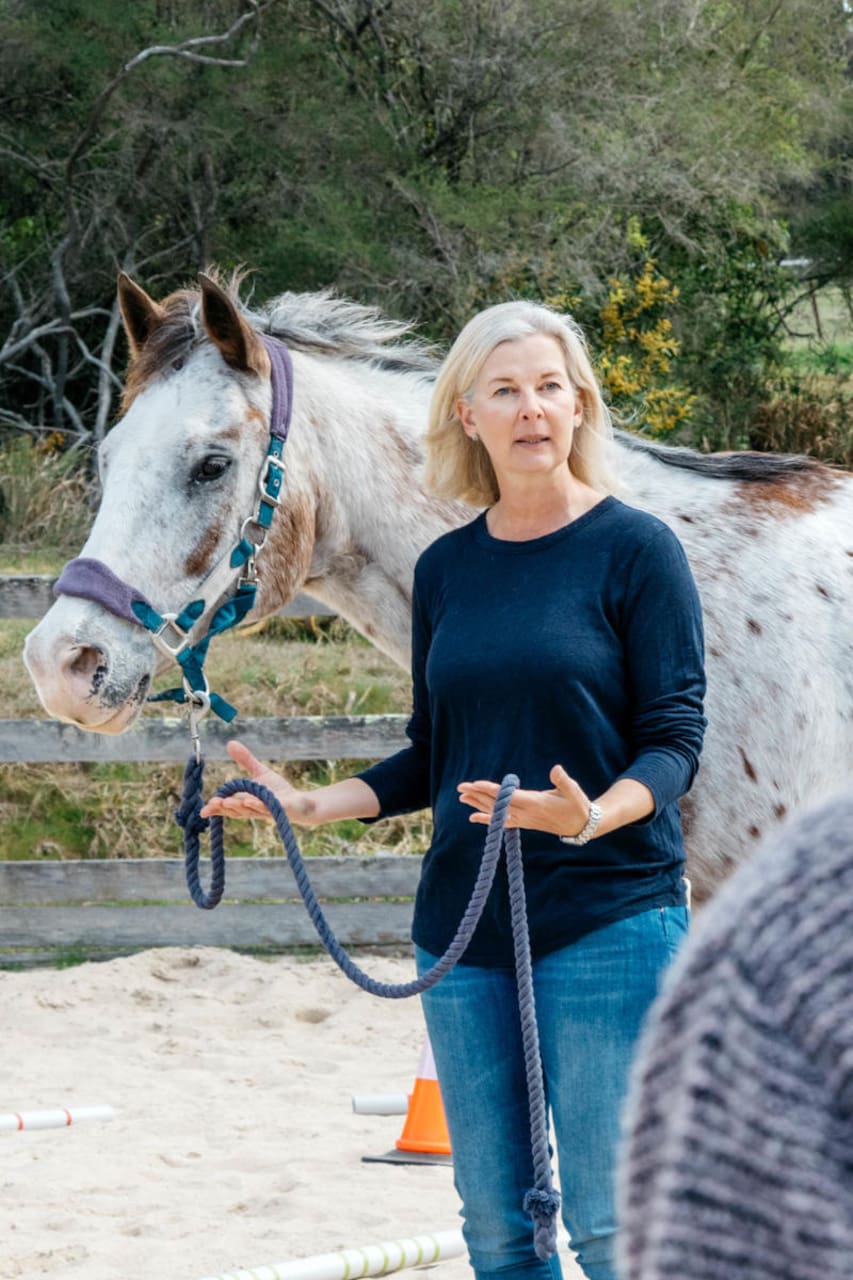 My gentle Appaloosa horse, Indi, inspired me to study horse/human communication, as I found that he produced a positive effect on all who spent time with him. I'm fascinated by how interacting with horses enhances our awareness of non-verbal communication, giving us skills for everyday life.
This one-of-a-kind horse workshop teaches communication, trust, and respect from on the ground—no riding involved. In a beautiful rural setting, we will gather to explore what horses can teach us. During the session, you'll take a horse through a simple obstacle course, learning about problem solving, teamwork, and trust. Since horses are prey animals, they consistently react to people, giving…
I can provide a helmet if you'd like, but you may feel confident without one. Bring a cold drink, a hat, sunscreen, and sturdy closed-toe shoes. There will be one horse to every four guests.
Sturdy closed toe shoes/boots
A shirt with a collar for sun protection