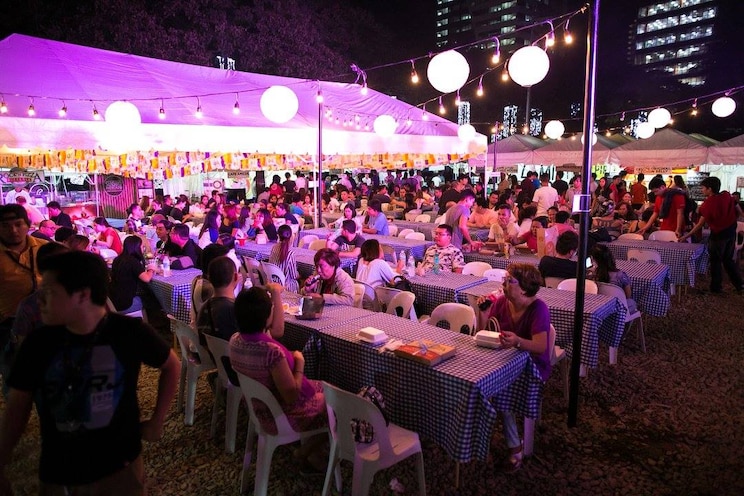 Drink and Dine the Cebuano way
Drink and Dine the Cebuano way
Cebu is known for great food at a very affordable price, I will be taking you to Instagrammable places in the city, I will let you try Filipino delicacies and find a good restaurant to fill our tummies and we will share our stories and experiences over beer and have a good taste of the Cebuano beer match finger…
포함사항
Transportation, Drinks, Food

I will be taking you to the weekend food market in Cebu, Sugbo Mercado features 20 food stalls in a different array,…

After we fill our tummies with the best Cebuano food from Sugbo Mercado, I will be taking you to a resto bar, just walking…

Depending on your location, I will book a car to pick you up and drop you off at I.T Park, the best location to experience…
I am Janis and I am currently a recruitment specialist for an Australian company, I am a foodie by heart and I have tried the best food places in Cebu which I am so eager to share to my future guests. My hobbies include cooking, cycling and discovering new places to dine. I have a bubbly personality and there is never a dull moment in my company. I find pleasure in sharing my food and beer experience to everyone I come across with and like the traveler I am, I always find great comfort in the hands of locals in places I go to and I want to share this experience, I want to give back for all the great times I had with my own traveling adventures.
THE WEEKEND FOOD MARKET Sugbo Mercado, your weekend food market is not that old, it opened its doors to the public last September 2015. If you love food and love experimenting different flavors, the place is definitely for you. You can find a variety of food to choose from. There are several food stalls to satisfy your cravings, from Filipino, to Japanese, to Thai, to Indonesian, to International cuisine, your one-stop shop for your hungry stomac
향후 예약 가능 일자
원하시는 시간에 예약 가능한 트립이 없다면, 하실 수 있습니다.
8월 23일 금요일  

오후 6:00~오후 8:00.
4자리 중 3자리 남음
신분증상의 사진과 대조할 수 있는 본인 사진을 찍어야 합니다. 이를 통해 에어비앤비가 트립에 참가하는 게스트를 확인할 수 있습니다. 이 절차는 한 번만 완료하시면 됩니다.
이 트립은 주류를 포함합니다. 법적 음주 가능 나이에 해당하는 게스트에게만 주류가 제공됩니다.
I will be reachable on Airbnb messenger 24/7 or send me an SMS 09177799120. I would appreciate it if you inform me ahead if you have specific preferences, for special dates that is not on my calendar availability please send an email to janis3020@gmail.com so I can arrange accordingly.
시식 체험
Drink and Dine the Cebuano way