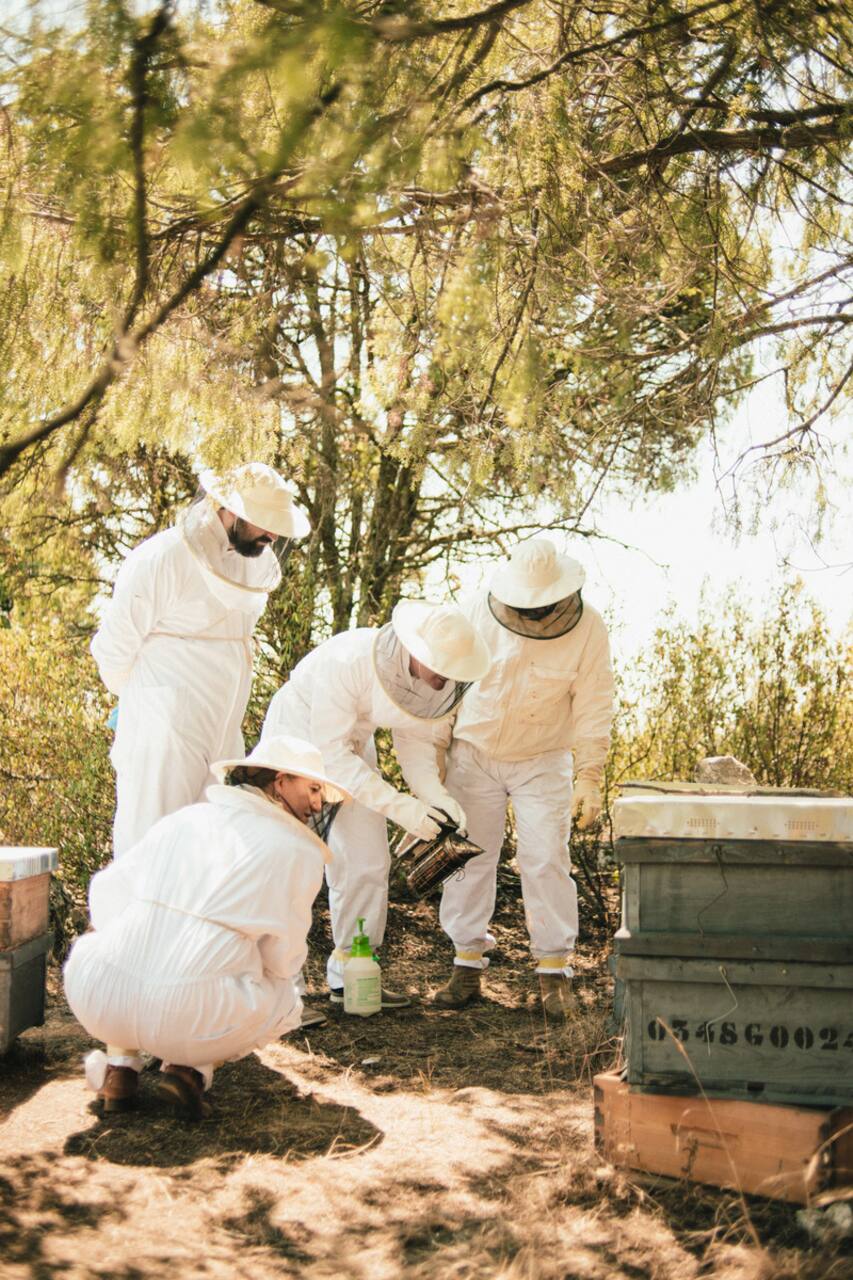 50명이 넘는 게스트가 이 트립에 별점 5점을 주었습니다.
Hello! We are a family of apicultors and have been enjoying our passion for bees since 6 years ago. Everything started very small, we are passionate about organic and home made products. We wanted to do something for the next generation, and thought that a good way to contribute would be to leave them a world with more bees, as they are the ones that secure the future of our environment.
We'll learn the basics of beekeeping, how to take care of a colony and which beneficial plants to put in their garden. We will visit the beehives and we'll be able to have direct contact with the bees using an observation hive. Then we'll go to our family house in Torrelodones to taste the honey. We'll end the experience tasting some local cheeses and having a nice glass of wine. If the weather is…
Yo'll have to take a train to a Torrelodones Colonia, where you can take a taxi to my home (5 minutes trip). Please have in mind, to tell us if there is any chance of you being allergic to bees.
Food
Honey , homemade bread You will taste 5 different times of honey with home made bread.
Comfy shoes, appropriate to walk on the countryside