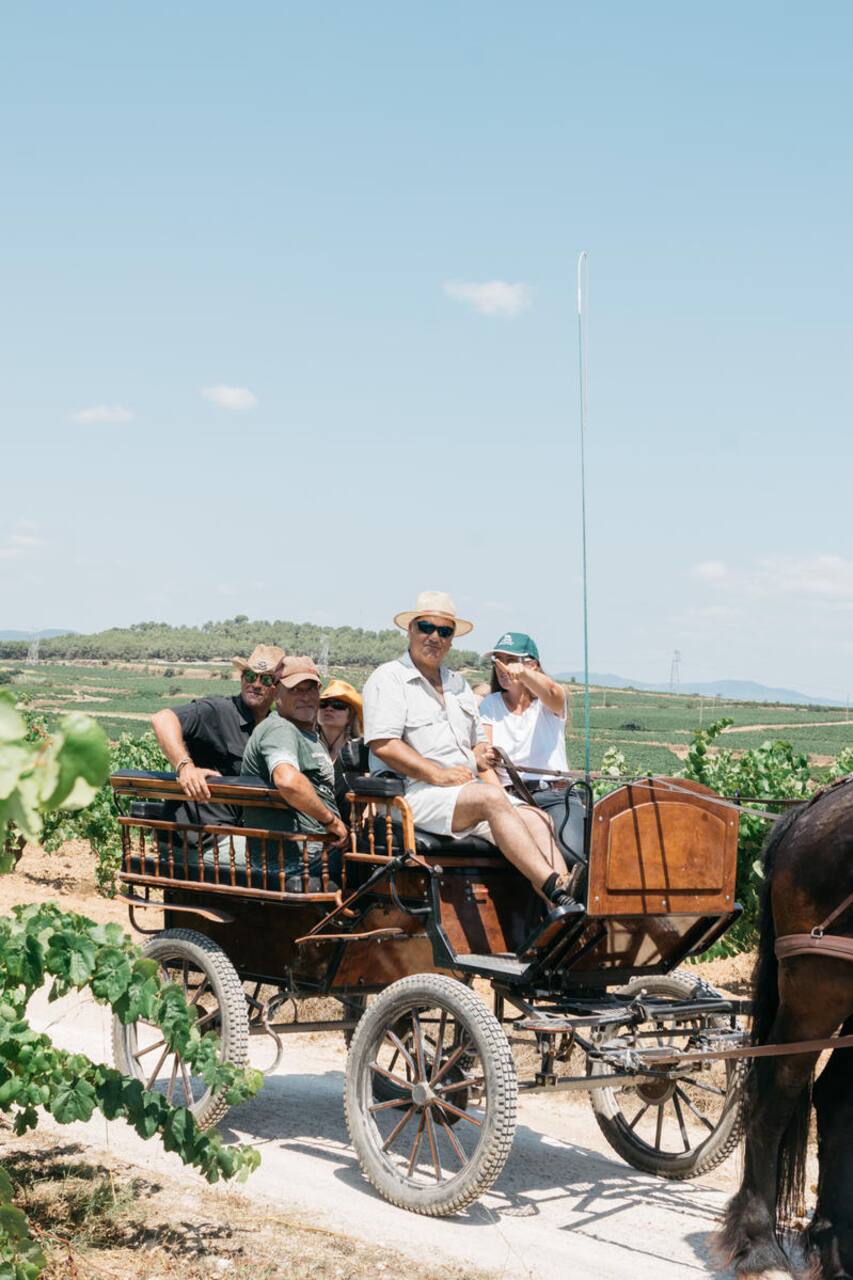 My name is Cecile Clamour , I am an equine veterinarian and my husband is Maximo, an orthopedic farrier. We have been working with horses for 23 years and built our own Ranch since 1996. I love animals from my birth . My husband is a very experienced carriage driver and he joins some competitions. Our two frisian horses Sandokan and Furia are genttle, calm and experiensed in weddings and events.
The carriage ride starts at our horse ranch. Join us for a beautiful horse carriage trip into the vineyards and olive trees. Visit with us our lanscape and see the Romanic monastery of Sant Sebastia dels Gorgs and the virgin olive store of the worldwide known " La Gramanosa" factory. Our friendly friesian horses will take you to a unique and nice adventure while visiting our little villages of the…
You have to get to our place with your own car or we will pick you up at the train station of Lavern-Subirats. Take the R4 line to get there. You can bring a camera to get good pictures.