Buzz with bees Santa Monica Mountains
Buzz with bees Santa Monica Mountains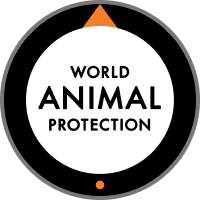 세계동물보호단체와 함께 만든 가이드라인
포함사항
Equipment, Transportation, Drinks
Buzz with bees Santa Monica Mountains
Buzz with bees Santa Monica Mountains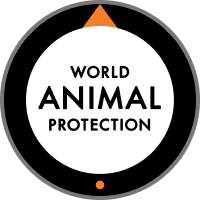 세계동물보호단체와 함께 만든 가이드라인
포함사항
Equipment, Transportation, Drinks
Roll down your sleeves and become a beekeeper in the beautiful Santa Monica Mountains! Visit one of the apiaries in Santa Monica Mountains on the private or public property. Then we'll go over the fundamentals of wild plants beekeeping. We'll start with a brief lesson on the importance of honey bees and their effect on human lives. Then we'll learn about the different kinds of bees that make up a hive and how to manage thousands of active insects all at once. Next, we'll roll down our sleeves, light up the smoker, and take a detailed peek inside to inspect the health of the colony on all three different types of hives. After our hive inspection, we'll have the chance to see and sample some of the products that the bees make: bee bread, wax, propolis, bee pollen, drone milk and, of course, a taste of different types of honey.

모든 호스트는 세계동물보호단체와 함께 수립한 가이드라인을 따라야 합니다.

생물학자, 환경보호운동가, 농업인 등 다양한 분야의 전문가에게서 배워보세요.

알파카에서부터 얼룩말에 이르기까지 300종 이상의 동물을 만나보세요.
I have gained my beekeeping experience within 32 years in two countries - Ukraine and the USA( Southern California and Montana). I have worked and still working with several different systems of beehives like Dadant-Langstroth, Ozerov's double queen, Ukranian horizontal hives. My main focus is the maintenance of medium size apiaries (up to 50 beehives) in the wild or semi-wild areas where there are mainly native wildflowers and plants(no pesticides and herbicides used) and no chemical treatments on the bees ever. I maintained bees for rich and famous for many years in Malibu and surrounding areas. The bee population is in decline and my passion and goal are to educate the public on the importance of bees and how to start an apiary regardless of where they live and use natural and mechanical (no chemical) treatments on the bees.

Water will be provided on the field and tea or coffee will be offered in the shop for ho​ney tasting.

Off road truck will be provided for up to 5 people party, if needed, after the rain.

Protective bee suits will be provided from Small to Extra large sizes. If any special size needed, please, let us know in…
We will conduct our workshop in Santa Monica Mountains on the private or public land surrounded mainly by native California plants where our apiaries are located.
예약 가능 여부
원하시는 시간에 예약 가능한 체험이 없다면, 하실 수 있습니다.
10월 24일 목요일  

오전 9:30~오전 11:30.
농장/목장체험
Buzz with bees Santa Monica Mountains