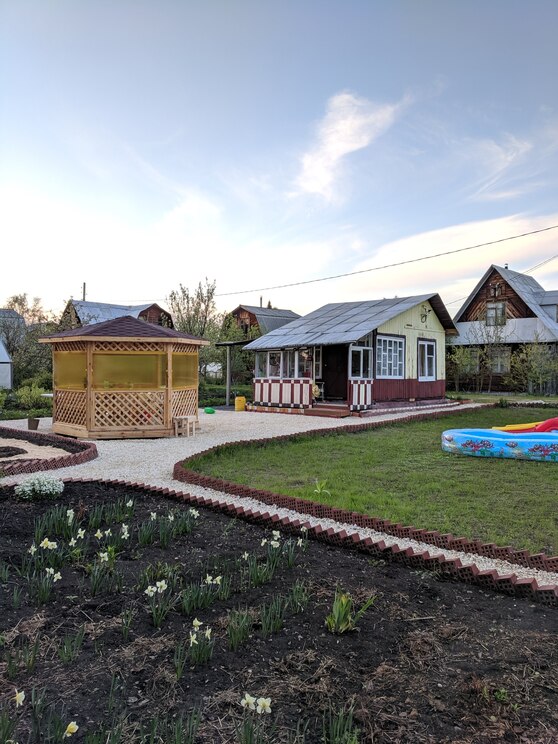 Visit real Russian dacha and banya!
Visit real Russian dacha and banya!
We are going to pick you up from your hotel/hostel/Airbnb. Yekaterinburg is located just on the border between Europe and Asia. There is some monument which is very famous. First, off all, we will go there to put your legs in different parts of the continent. Have you ever heard about Russian "Dacha"? Dacha…
포함사항
Transportation, Drinks, Food

Pelmeni (could be vegetarian by request) and some snacks included.

We going to prepare for your tea from fragrant currant leaves.

We will have Volkswagen polo to show around and move to plan destinations
Hi dear travelers! We are family of four, just returned from the 2 - years long trip by Panamerican highway to our hometown - Yekaterinburg. We met a lot of people and had different experiences all over North and South America. The best travel for us means diving into the culture of the place you explore, hang out with locals and do the things they do. We would love to treat you in the same way during this experience. We are going to do our best to make you feel Russia from the inside.
First of all, we will visit famous Monument Europe/Asia - the cool spot where you can put your feet in different parts of the continent and take dozens of photos and selfies. Then we will move to Dacha - authentic countryside place where locals spend weekends (just 15 minutes from Monument)
문화 도보 여행
Visit real Russian dacha and banya!