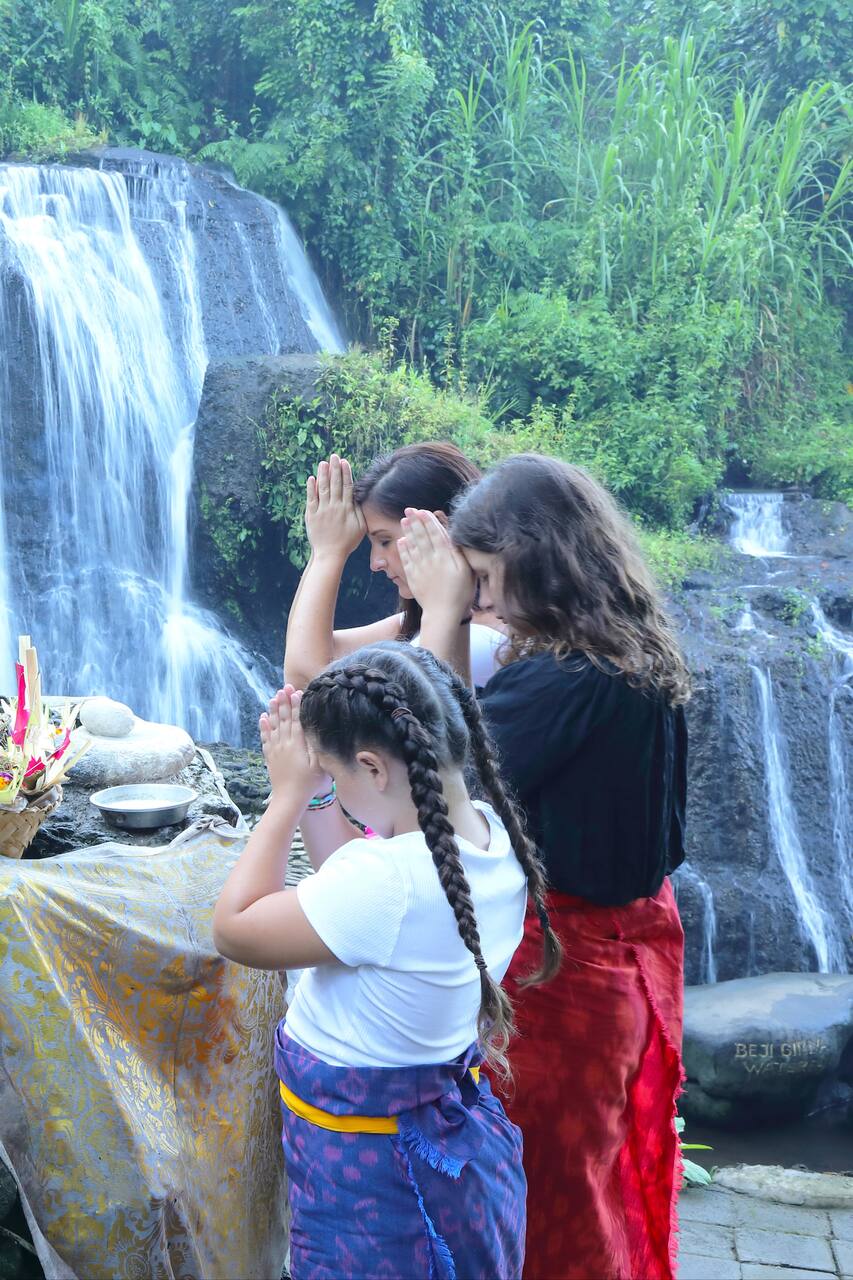 I am a Balinese Hindhu who has been working with tourists on the Island for over 20 years. I am passionate about sharing our Hindu culture with visitors and showing them what makes the Balinese people unique. I believe in authentic experiences and this is what I love to deliver to guests who join me. I have worked in hotels, villas and as a guide across the Island for many years. My passion now…
Your day will start by being picked up by a driver who will bring you to my village. I will take you through our traditional family compound and I will take you on a tour through it - eplaining where each of the families live and all about our family temple. You will enjoy a traditional Balinese morning tea with the family in the compound and you will be taught how to make Canang Sari - Balinese…
Suitable for children also. Please advise if you need a baby seat. Recommended to bring a pram for children. If you have trouble with steps it is better to choose only the blessing ceremeony
간식 및 점심식사
You will be served a traditional morning tea with local fruits and Balinese sweets. Lunch will be Indonesian cuisine.
생수
We will have cold water in the car for you at all times.
자동차
You will be transported in an airconditioned vehicle. Baby seat supplied if requested.
Swimwear of change of clothes
Traditional Family Compound - the house where I grew up that houses many families. We all live in the one compound with adjoining houses and have a shared area, with a family temple. Local Warung in the rice fields - this is a gorgeous local restaurant positioned right in the middle of the rice fields. Sacred Holy Water Site - this is a sacred place, where the Holy Water comes from a natural spring, has a large water fall and a Hidden Canyon
향후 예약 가능 일자
원하시는 시간에 예약 가능한 트립이 없다면, 하실 수 있습니다.
8월 21일 수요일  

오전 8:00~오후 3:00.
10자리 중 10자리 남음
Suitable for children also. Please advise if you need a baby seat. Recommended to bring a pram for children. If you have trouble with steps it is better to choose only the blessing ceremeony