As a top AIRBNB seller in Japan and official partner in Japan, we provide WOW tour for you! Our local guides will give you a clear picture of Kyoto city,by leading you to see the hidden beauty of this historic city in Japan. We will visit the southern and eastern sides of Kyoto. <<Meeting point>> In front of Entrance of Kyoto tower. <<Itinerary>> 1.Kyoto Tower for meeting point 2.Fushimi Inari Taishai Shrine (Over 10000 Shrine Gates can be seen there!) 3.Heian jingu Shrine (Modeled after the ancient Imperial Palace) 4.Chion inn Temple(head temple of the Jodo sect of Japanese Buddhism) 5.Maruyama Park(The most popular park in Kyoto) 6.Path of Nene(historic street take you back to ancient Japan) 7.Godai Ji Temple(Famous lovers' temple) 8.Ninen-saka (famous old street way toward Kiyomuzu tera Temple) 9.Tower of Yasaka(renown five-storied pagoda ) 10.Yasaka Koshin-do(temple with colorful monkeys) 11.Yasui konpira Shrine(Shrine known for power of enkiri or enmusubi ) 12.Hanami koji(famous geisha distric) 13.Ponto Cho alley(popular foodie steert) We will end our tour on Shijo and Kawaramachi street (Downtown Kyoto) A pair of comfortable shoes and a heart of adventure is all you need! Also, we do have bike,1day tour, bike tour and foodie tour in Kyoto as well. Don't hesitate to sigh up! We are looking forward to showing the best of this city.
자신이 사는 곳과 하는 일을 진정으로 사랑하는 현지인이 진행합니다.

소수 인원으로 진행되기 때문에 참여자 개개인에게 집중하는 방식으로 체험이 진행됩니다.

모든 체험은 특별한 기회 제공이라는 기준을 충족해야 합니다.
Hi, there! We are Ben, Fumi, Hiro, Josh **We are certified AIRBNB PARTNER** Great video https://youtu.be/wOhbIDZ8nqE Knowledgeable guides who live in the area and love guiding our guests through the varied citys capes of Kyoto and Osaka. We speak English, French, , Japanese and Mandarin, so we can provide this service for many nationalities. To enhance your stay , we would like to share our knowledge of Osaka and Kyoto (especially the history, beliefs, customs and the extraordinary variety of the cuisine of the Kansai region). We love the city of Osaka, one of the most interesting cities in Asia, where the layers of history and culture can still be seen and experienced and we want to share our insider's knowledge to make sure you get the most out of your stay in Osaka. We have done this tour more than 200 times.

Tickets to Fushimi Inari Daisha shrine and to Higashiyama.
1.Kyoto Tower for meeting point 2.Fushimi Inari Taishai Shrine 3.Heian jingu Shrine 4.Chion inn Temple 5.Maruyama Park 6.Path of Nene 7.Godai Ji Temple 8.Ninen-saka 9.Tower of Yasaka 10.Yasaka Koshin-do 11.Yasui konpira Shrine 12.Hanami koji 13.Ponto Cho alley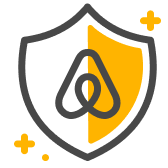 게스트 안전
야외 활동에는 위험이 따르며, 이 체험에 참여함으로써 위험한 상황에 노출될 수 있습니다. 내 능력과 조건(위치, 날씨, 장비 등)을 고려하여 안전하게 참여할 수 있는지 확인하세요.
Easy Pacing in Kyoto Half Day tour