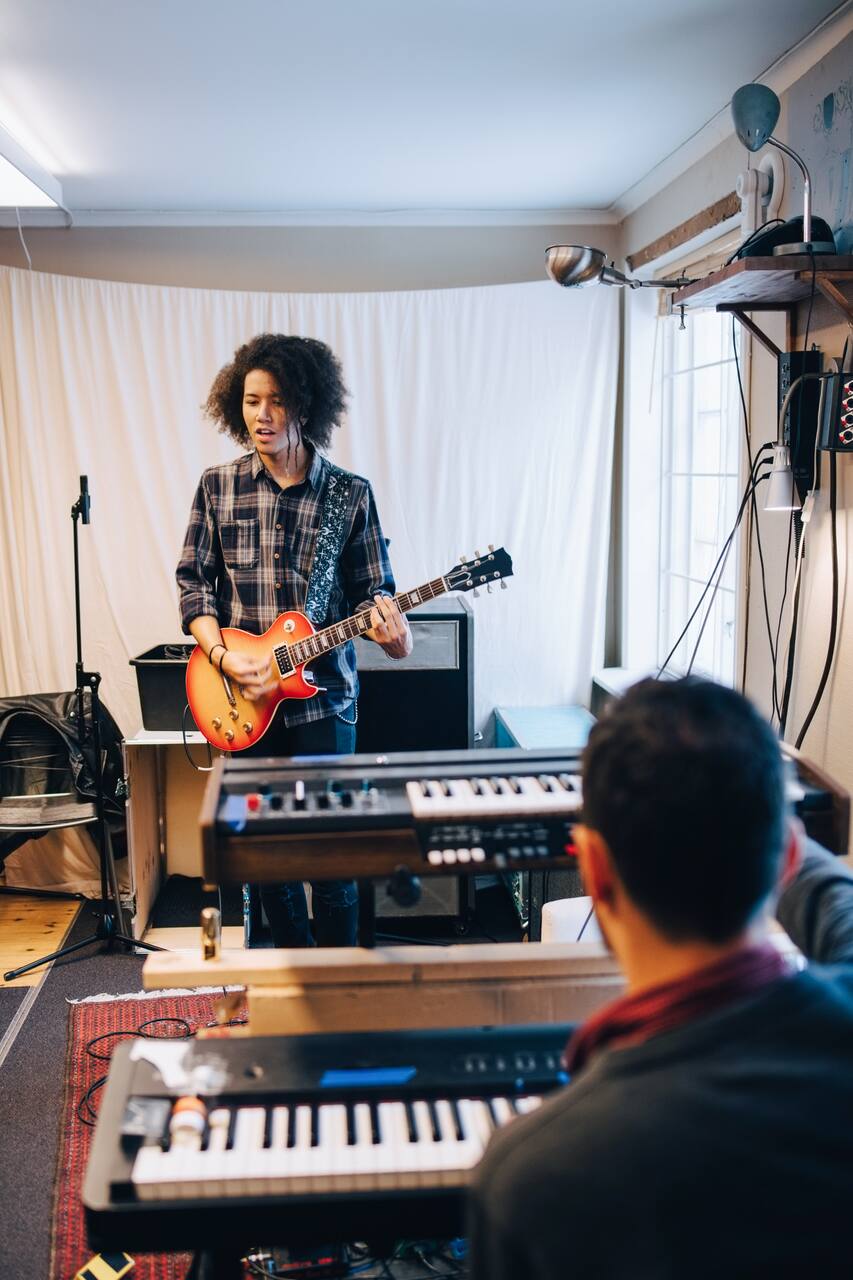 Dirt Mall Instrument Hunt & Recording!
Dirt Mall Instrument Hunt & Recording!
My name is Jake Blasquez AKA Jay Edit, from the long-time Portland hip-hop crew The Libros. I have hundreds of songs published and I'm earning royalties on a monthly basis from online playback. I've had a recording studio in my home since I graduated from Lewis and Clark College here in Portland (class of '02), and I currently maintain a studio space in the basement of one of my rental houses. I…
I plan to help them record, mixdown and publish a song at my recording studio. The unique experience will start with a dirt mall instrument shopping trip as an ice breaker and as inspiration for our song. We'll spend some time hunting for musical treasures and discussing what kind of musical feel we want to achieve, listening to some songs, then return to the studio to lay down some tracks, mix…
I would always advise visitors to Portland to bring a jacket along with us because the weather can change quickly.
간식, 점심식사 및 저녁식사
We can grab takeout food for dinner, and I'll provide some sack lunches and snacks
생수 및 기타
Alcohol is allowed at the studio, but not provided. There is a mini mart with beer and wine one block away. I will have bottled water on hand.
버스
We will take the #72 bus on our dirt mall instrument hunt. I will purchase the bus tickets.
창작 활동을 위한 물품 및 기타
Studio Gear and Studio Space
Instruments, voices, creativity
friend/band/crew, same price as solo Let
We will meet at the studio, discuss our plan, then head out down the Ave of Roses to visit 4 thrift stores in search of unique instruments to use in our song. After this Icebreaker, we will return to the studio and get to work on our song! After pouring ourselves into the microphones and computers, we will spend some time listening, mixing and printing tracks. We'll set up an account with an online publisher, publish the song and become famous!
음악 강좌
Dirt Mall Instrument Hunt & Recording!
새로운 트립