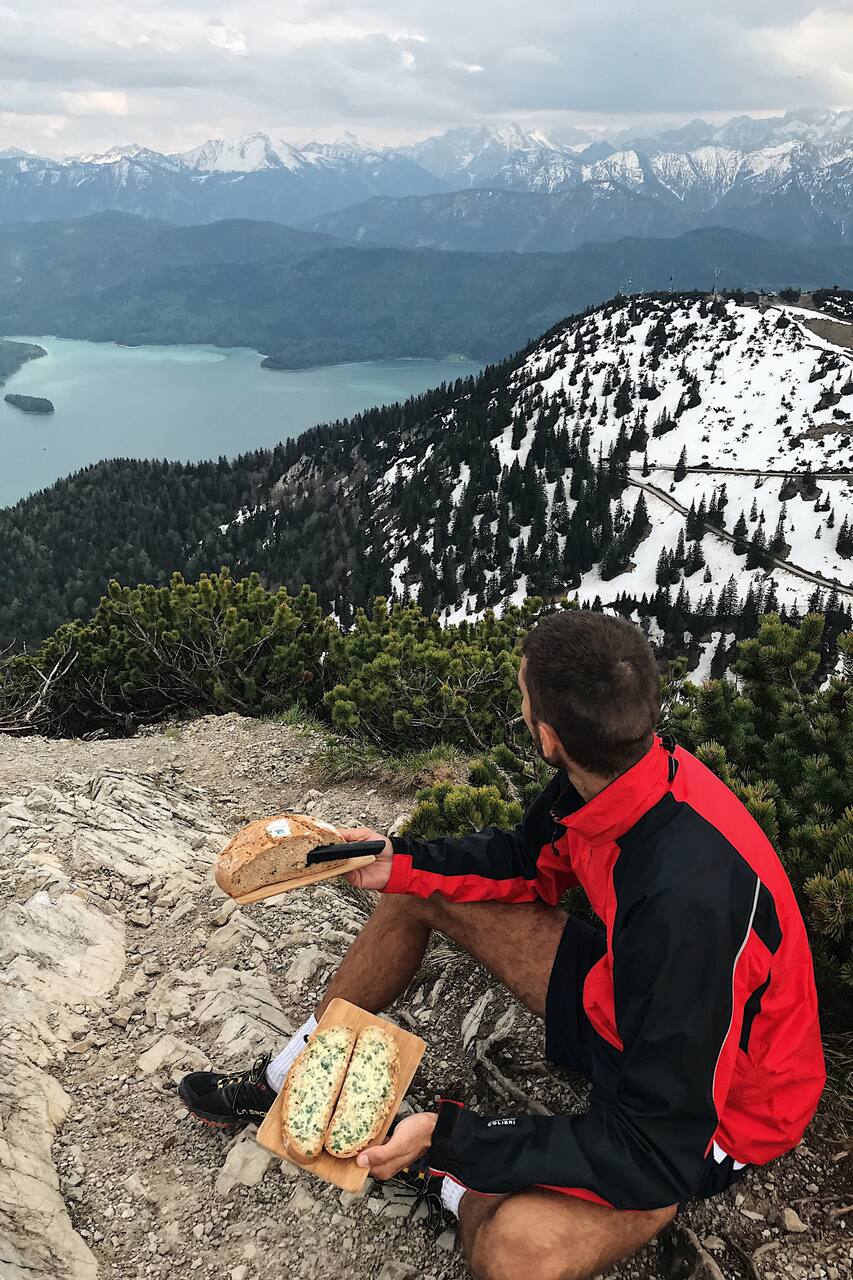 Languages:
언어에 상관없이 즐길 수 있는 트립
This tour allows you to witness and enjoy the nature, people, and the culture in the alpine area south of Munich. You will see how a typical day in the life of a Bavarian looks like and experience the beauty and variety of nature in this area first hand. I deeply believe every moment holds perfection - the tour is my way of sharing some of the beauty of this area that I get to experience every…
Join me to experience a unique combination of the offerings of The Alps and the Bavarian lifestyle! We will begin the day by a scenic car ride to the Alps. During this time, I will fill you in on the geography, and some other fun introductory details about life here. Soon after, we will reach Garmisch-Partenkirchen. Here, we will visit the city, go on a short walk with some cows of the area, and…
There are adjustable routes up-hill plus a ski-lift option down to make the mountain perfect for everyone. The hike has been so far been completed by every fitness level before. All you will need is motivation and the will to have a great hike. Do not hestitate to ask any question you may have :-)
점심식사
I will provide some typical bavarian snacks including a locally made bread out of ingredients of this area that we can eat on top of the mountain or at any other time & spot we feel comfortable eating at.
생수
I will bring empty glass-bottles that we can fill together with spring water in the beginning of the trip and along the hike.
자동차
I will be able to pick you up in Munich with my car, if needed. Please contact me, in case you want to start you tour from somewhere else.
스포츠 장비
I'll provide towels in case you want to cool off in a mountain lake after the hike :-)
Cash for purchase in beer garden or local store in case you liked the baverian snacks and want to buy some for you to take home
Bathing clothes (if you want to swim at the lake after the hike)
The tour will start with a breathtaking drive to Garmisch-Partenkirchen. In the city, we visit the distinctive city center, a cow field trail, and a local spring. We will then make our way to the mountain for a shortened hike or the full hike up the mountain `Herzogstand´. In the late afternoon, we will relax at one of the beer gardens around the `Staffelsee´. Lastly, we visit the lake in Bad Bayersoien for a quiet sunset walk around nature
향후 예약 가능 일자
원하시는 시간에 예약 가능한 트립이 없다면, 하실 수 있습니다.
8월 24일 토요일  

오전 10:30~오후 10:30.
4자리 중 2자리 남음
There are adjustable routes up-hill plus a ski-lift option down to make the mountain perfect for everyone. The hike has been so far been completed by every fitness level before. All you will need is motivation and the will to have a great hike. Do not hestitate to ask any question you may have :-)