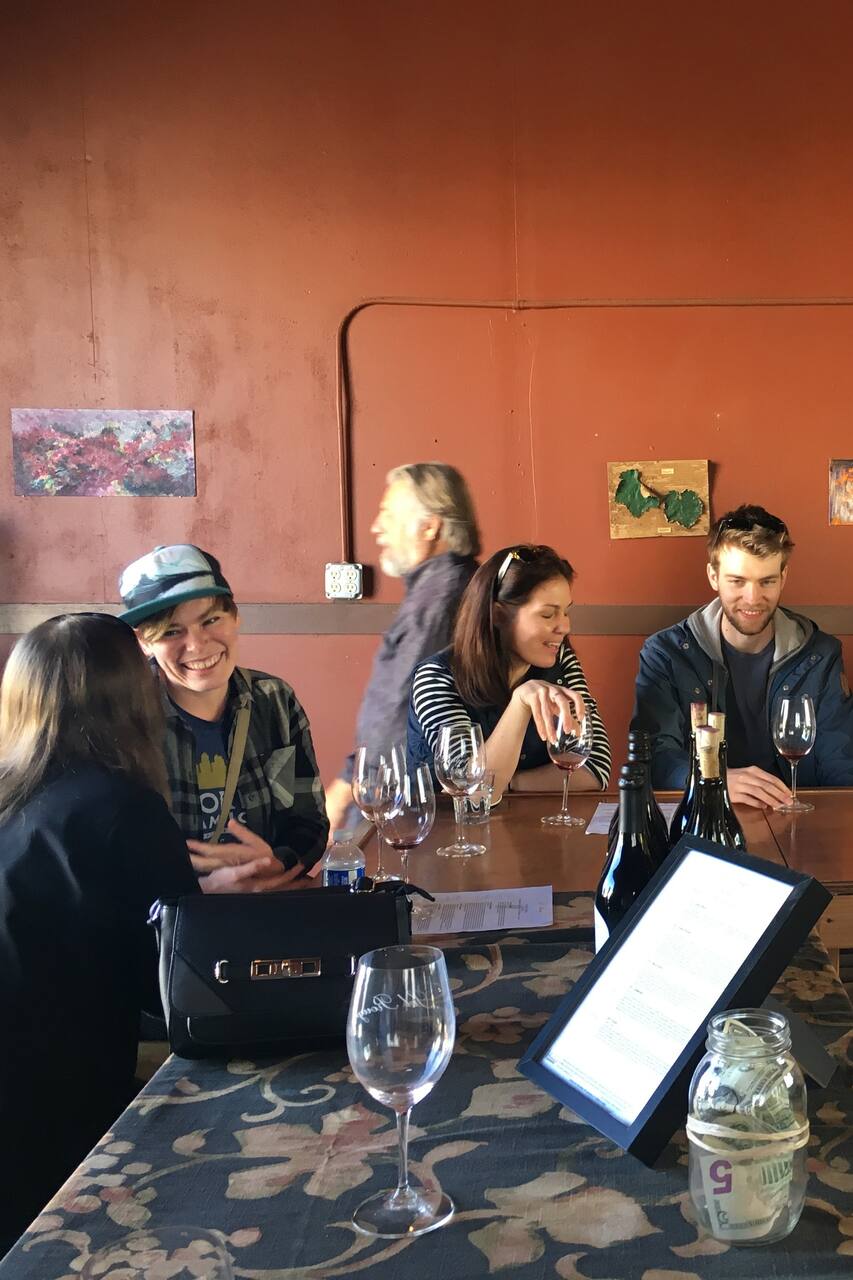 Wine tasting tour of Treasure Island
Wine tasting tour of Treasure Island
I'm the founder of Urban Adventure Club, the #1 ranked social club in San Francisco. I have been planning events professionally for over 5 years and grew my club to over 1000 members. My main goal is to help you meet new people, explore the city, and have a ton of fun doing it.
If you daydream about starting your day on an island surrounded by beautiful views, that daydream isn't far-fetched at all. Take a deep breath and enjoy the surroundings on Treasure Island. That feeling of serenity can go with you all day - from wine tasting to wine tastings. We'll start the day by boarding the bus at the Transbay bus terminal in SOMA. 25 minutes later we will arrive on…
간식 및 애피타이저
Charcuterie platter of select meats and cheeses to go along with the wine tastings.
청량음료 및 생수
You will have a choice of bottle and sparkling water, along with some soft drinks.
야외 장비
Bluetooth speaker for playing relaxing music during the wine tasting. Casual and party games to enjoy with the other guests.
Government issued ID with date of birth
Cash or credit card for tastings or food
Warm jacket in case it's chilly or windy
Sun protection (Sunglasses, hat, sunscreen, etc)
Clipper card/cash for the bus
Treasure Island is home to five artisan wineries, each with their own distinctive style and flavors. We can enjoy authentic wine tastings without the long drive to Napa or Sonoma. Plus we can enjoy beautiful views of the San Francisco skyline, the Bay Bridge, and the sailboats on the water.
와인 시음 체험
Wine tasting tour of Treasure Island
새로운 트립