Surfing in a natural paradise
Surfing in a natural paradise
Surfing in a natural paradise
Surfing in a natural paradise
Join our small group of surfers to enjoy this aquatic activity in the precious and unspoiled nature of Fuerteventura. All year round you can find the right conditions to start or perfect yourself in surfing. We will dive in about 2 hours in the water, and both beginners and intermediates can attend. After the articulation warm up and the introduction of the surf spot, you will learn the safety rules and the basics of surfing. First at the sand and then in the water, where we will spend most of the time. You will also be informed about the respect and use of the equipment and about the conditions. Step by step, always by your side, I will help you achieve your goals, as well as learning to know the different aspects of surfing, so you will able to practice it later in an autonomous and safe way. Let's finish with some stretching, and a little snack. We will meet directly at the spot where the activity will be carried out, so in case of transport problems contact us without obligation and we will meet the right solution for your needs. I speak English, Spanish and Italian!
자신이 사는 곳과 하는 일을 진정으로 사랑하는 현지인이 진행합니다.

소수 인원으로 진행되기 때문에 참여자 개개인에게 집중하는 방식으로 체험이 진행됩니다.

모든 체험은 특별한 기회 제공이라는 기준을 충족해야 합니다.
Hi! I am Tommaso. I love water sports and I've spent most of my life practising them. For this reason 5 years ago I moved to the Canary Islands, precisely to the beautiful island of Fuerteventura where we have amazing waves! Here I started working as a surf instructor. Me or Matias, another experienced instructor will share with you our passion for surfing. We are certified instructors and federated FSC and we know well the island and its conditions. It will be a pleasure to share our knowledge and passion with other people eager to enter this surfing world! Soon you will become crazy for surfing!

A little snack

A bottle of water

All equipment for the activity is included: board, leash, neoprene
We'll go to the north of the Fuerteventura island. Here you can find different spots/beaches for all levels. The scenery is simply amazing, inside of the Natural Park, with wilds beaches, views of the other islands and crystal clear water colours, postcard-like!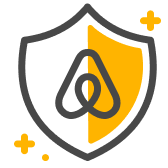 게스트 안전
야외 활동에는 위험이 따르며, 이 체험에 참여함으로써 위험한 상황에 노출될 수 있습니다. 내 능력과 조건(위치, 날씨, 장비 등)을 고려하여 안전하게 참여할 수 있는지 확인하세요.
만 6세 이상의 게스트 최대 8명 참여 가능 No previous experience is necessary, but you must be confident in the water. You must know how to swim and be in good physical condition.
It can take place in the morning or afternoon and in different beaches, depending on the conditions -> pls contact me for more info. Transportation can be arranged without extra cost, pls contact me
Surfing in a natural paradise