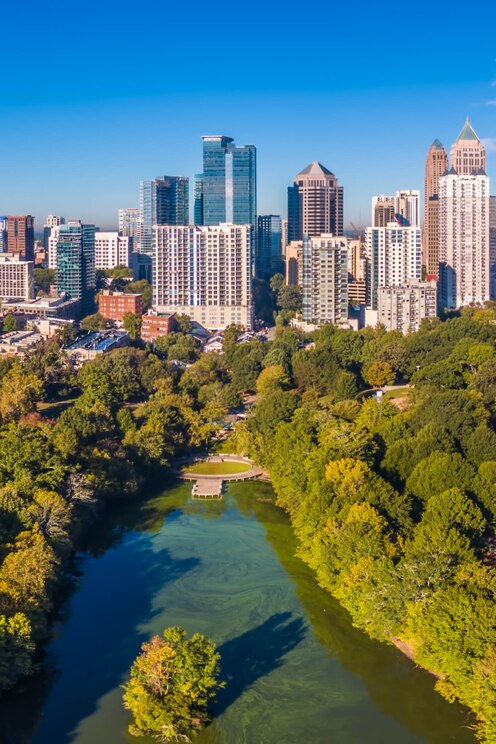 "Do it for the Culture." Atlanta Tour
"Do it for the Culture." Atlanta Tour
Do it For The Culture Atlanta Tour is the ideal way for first time vacationers and returning visitors to experience an in depth and hands on driving tour going through the various lower income areas, places of interest and historically cultured areas such as the home and monuments of the late great Dr. MLK and…
실시간 인기 트립 예약이 마감되기 전에 서두르세요!

1. 10% off your order at Mangos Caribbean Restaurant or Free Rum Punch with a purchase 2. 10% off your order at Old Lady…

Sprinter Vans
The inner city or lower income areas within a city sometime gets a bad reputation. Often known for Gun violence, poverty & drugs but they are far greater than that. A lot of amazing people have submerged from lower income areas and those people happen to be very talented and successful. To know their background and to be able to see where they came from are hidden treasures that I would like to offer you. I was born and raised in Los Angeles, California, which is also known for its higher and lower income areas, which has also produced a multitude of successful people. I moved to Atlanta, becoming a first generation college student. I am now a successful business owner in both Los Angeles & Atlanta and extremely proud of where I came from. After living here, going to college, and touring the city I am delighted to share these experiences
As a tourist to many cities I always aspire to see all parts of a city including "The Bluff" and all the areas in between that the locals talk about but are not included in a regular tour guide. Do It For The Culture Atlanta Tour is a culturally rich experience that offers you the hottest restaurants, nightclubs, day parties, strip clubs, hidden gems and other known locations that Atlanta has to offer. 
향후 예약 가능 일자
원하시는 시간에 예약 가능한 트립이 없다면, 하실 수 있습니다.
8월 23일 금요일  

오후 12:00~오후 3:00.
10자리 중 2자리 남음
실시간 인기 트립 예약이 마감되기 전에 서두르세요!
신분증상의 사진과 대조할 수 있는 본인 사진을 찍어야 합니다. 이를 통해 에어비앤비가 트립에 참가하는 게스트를 확인할 수 있습니다. 이 절차는 한 번만 완료하시면 됩니다.
Groups of 3 or less will be transported in a Jeep Wrangler, Groups of 4 or more will be transported in a Black Sprinter Van
당일여행
"Do it for the Culture." Atlanta Tour