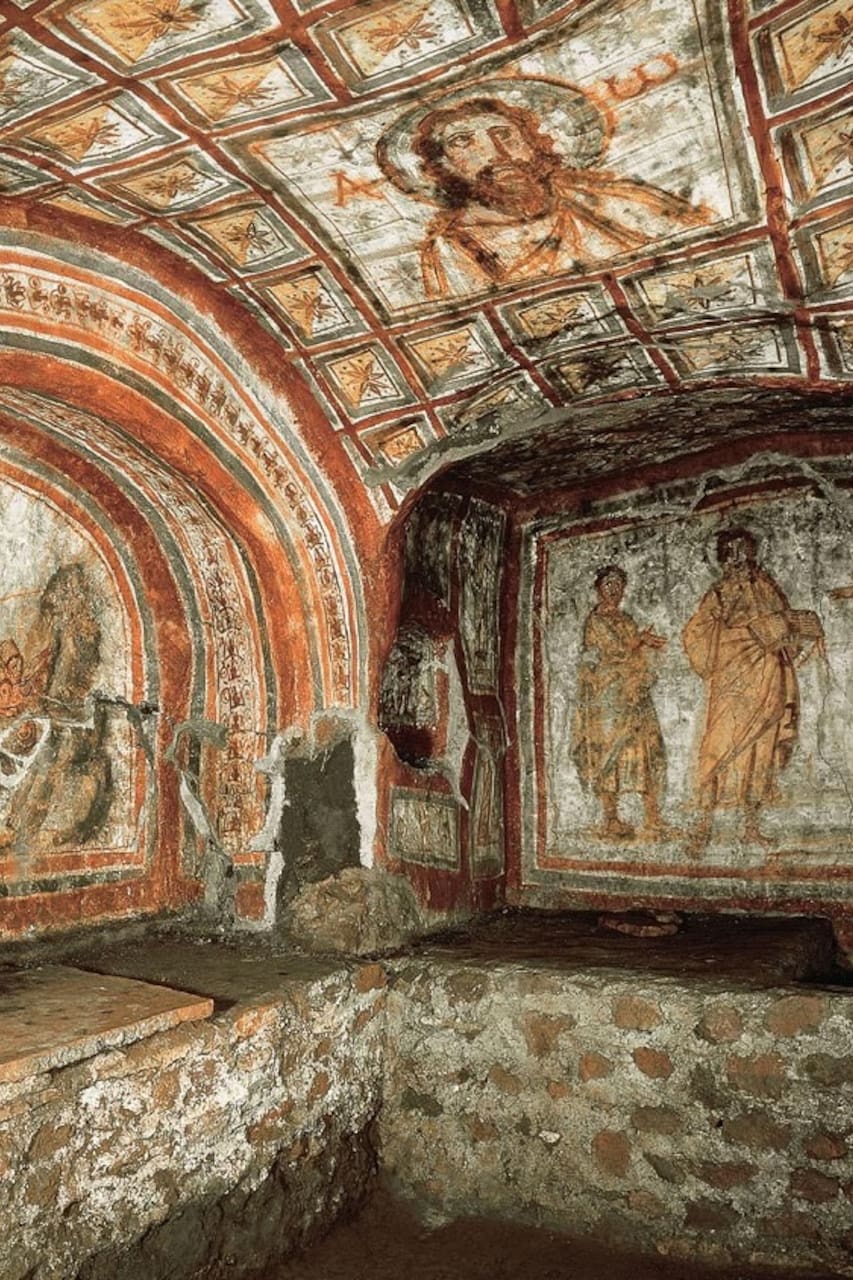 Catacombs The Coolest Underground Tour
Catacombs The Coolest Underground Tour

인기가 높은 트립입니다. 80명 이상의 게스트가 예약했어요.
I am an American living in Rome, Italy for over fifteen years. Married to an Italian, I Graduated from The American University of Rome. Working as a tour guide in and around Rome. I have a passion for history, travel and Italian Cuisine. Laughter is the key ingredient to a fulfilling life and humor is big part of what I bring to every experience. Master storyteller, my tours tend to be…
Literally the coolest tour in Rome! We go underground where it is 16°C (60°F for us Yankees) a great way to beat the heat when you want to avoid the cattle drive at the Vatican or burning alive in the Forum and Colosseum. With over 300 km of underground tunnels surrounding Rome, even if you go out there alone, they will not let you go down by yourself, only with a guide to assure you don't get…
Some stairs involved, no wheelchairs access, comfortable shoes are recommended, temperature of the site is 16° C (60.8° F). Tickets are not included they will be purchased on site CASH ONLY (no credit card or bancomat): Adults: 8,00 € Between 6 to 15 years: 5,00 € 0 to 5 years: FREE
No Wheelchairs, shoulders and knees need to be covered, comfortable walking shoes are recommended
Catacombe Domitilla address Via delle Sette Chiese, 282 - 00147 ROME. Best Preserved Catacombs of Rome, which spread over 17 kilometers of underground caves, and extending to a depth of around 30 meters. Laid out on four levels - one on top of another. I will introduce you to the Christian community in Imperial Rome. Buses n. 714, 716, 160, 670 arrive to piazza Dei Navigatori then a 7 min walk east along Via Delle Sette Chiese and you arrive.
향후 예약 가능 일자
원하시는 시간에 예약 가능한 트립이 없다면, 하실 수 있습니다.
9월 2일 월요일  

오전 10:00~오후 12:00.
10자리 중 8자리 남음

인기가 높은 트립입니다. 80명 이상의 게스트가 예약했어요.
Some stairs involved, no wheelchairs access, comfortable shoes are recommended, temperature of the site is 16° C (60.8° F). Tickets are not included they will be purchased on site CASH ONLY (no credit card or bancomat): Adults: 8,00 € Between 6 to 15 years: 5,00 € 0 to 5 years: FREE
역사 도보 탐방
Catacombs The Coolest Underground Tour