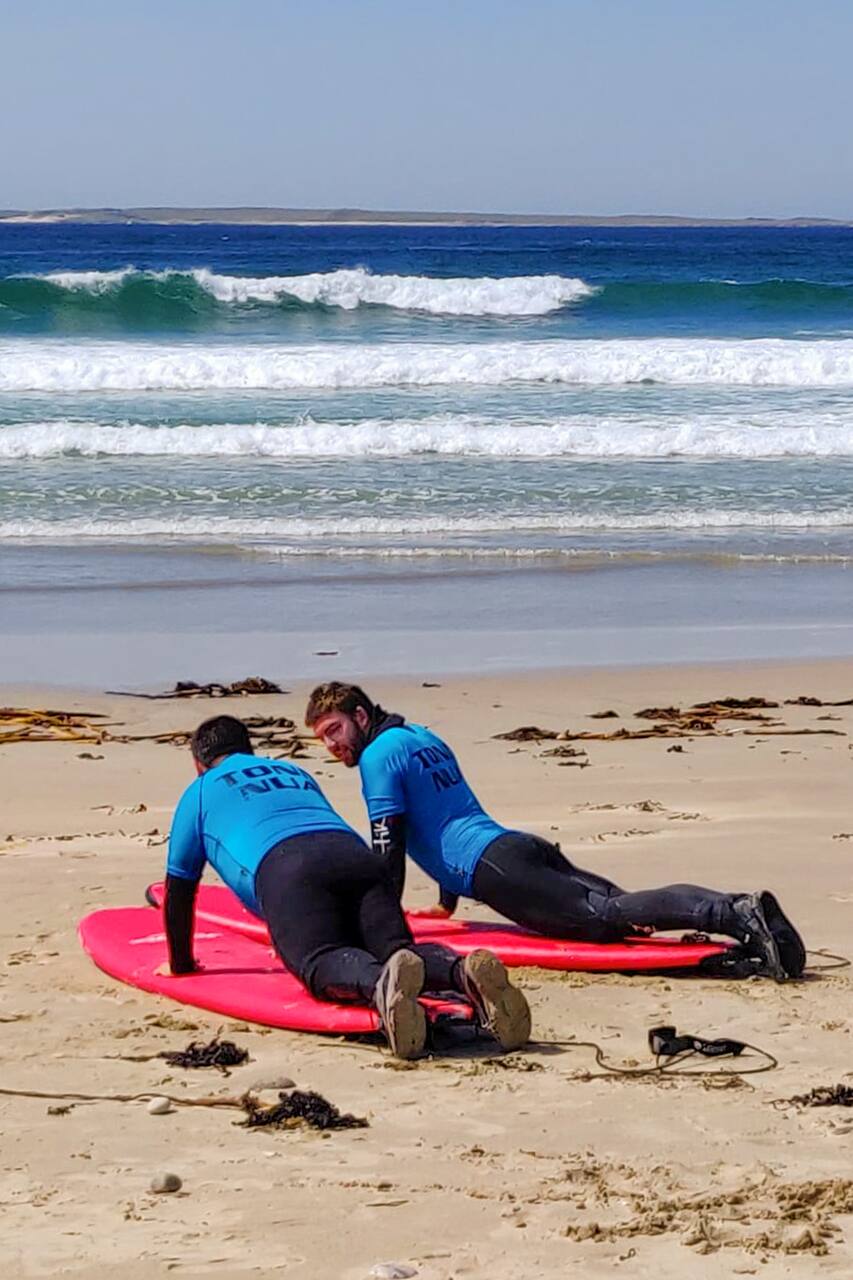 Surfing with a touch of Gaeilge
Surfing with a touch of Gaeilge
I am the founder of the unique Tonn Nua Surf School. It is the first and only dedicated surf school in the area and has a wide variety of beaches to choose from. I have been surfing for over 15years and have been teaching surf full time since 2012. I have travelled alot and my job has brought me to many places around the world but my favorite surf area has to be Belmullet. I am fluent in the Irish…
The surf lesson will take place on the beach with the best conditions in the Belmullet area. You will arrive to the beach and greeted by me. You will be given a wetsuit and surf board. Then once you are ready we will all go down onto the beach fora quick warm up. Then the lesson begins. The lesson takes place in 2 parts. 1 is catching waves I will brief you on safety and teach you how catch a…
I will supply all the equipment. My location changes so I will confirm the location with you and give you easy to follow directions
스포츠 장비, 야외 장비 및 안전 장비
Surfboard and warm wetsuit are provided.
Old shoes or flip flops to walk down onto beach
The surf lesson will take place on the beach with the best surf conditions of the day. My surf school is mobile so I will be continually changing location. All the beaches are untouched and breathtakingly beautiful.
I will supply all the equipment. My location changes so I will confirm the location with you and give you easy to follow directions
서핑 강습
Surfing with a touch of Gaeilge
새로운 트립