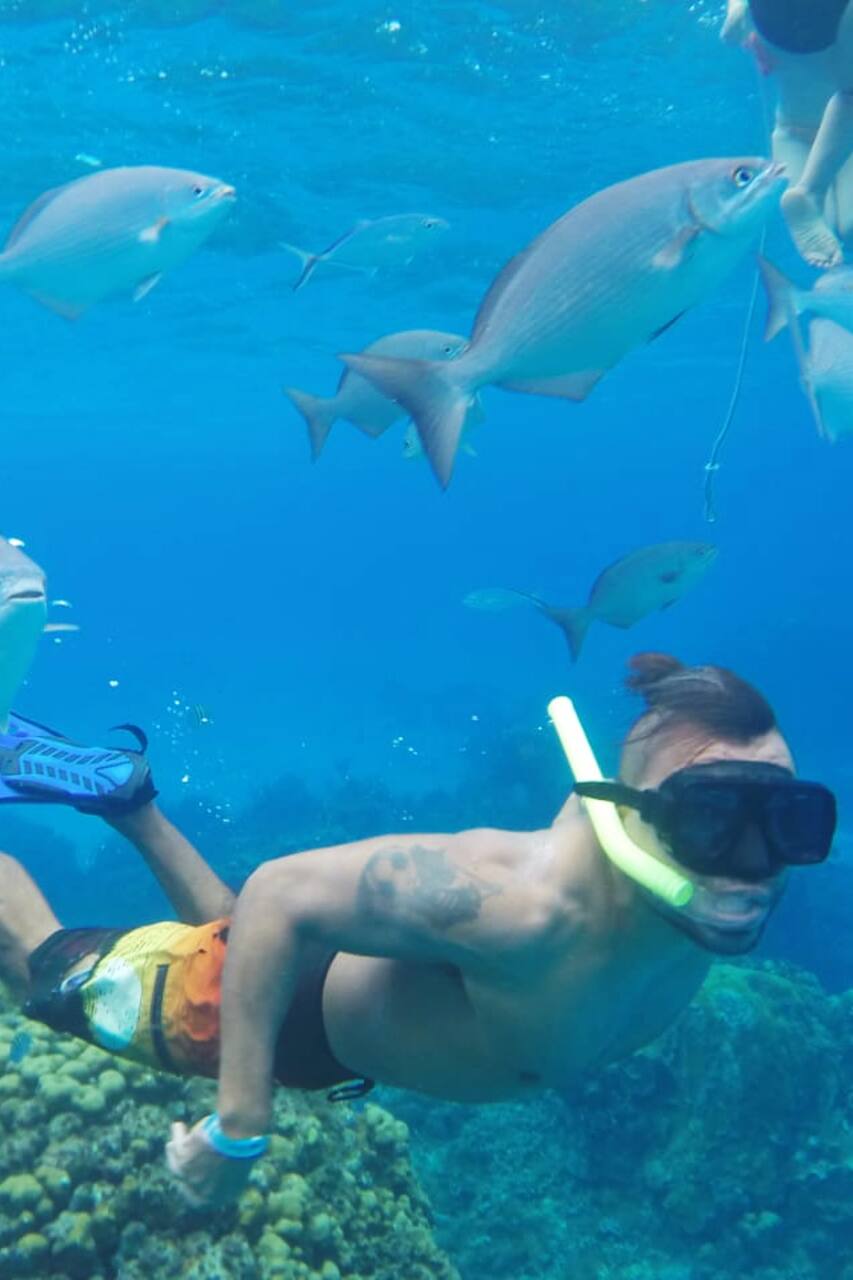 trip bike snorkeling Playa and Cozumel
trip bike snorkeling Playa and Cozumel
Includes:
음식, 음료, 입장권 1매, 장비, 교통편
I like out doors so swimimg in Nature here in El Caribe is one of the Best things that you can do and ride a bike is just a plus. Im going to show you a Fantastic please to swim and doing snorkel where we gonna see many kind of rocks fishes, plants and enjoy life under water. I have been swiminig and playing futbol since I Was a little boy . was born in Guadalajara Jalisco land of Tequila …
first thing we are going to do is meeting up early at 6 am in Playa del Carmen Real Ibiza neighborhood we ride our bikes until the dock where the ferry cargo departs then we cross to the Island Cozumel with our bikes in a cargo ship once we get there we start ridding in the Island and do snorkeling we are going to visit the Magical town finding excellent spots to swim and doing snorkeling we…
We gonna be riding our bikes for about 3 hours so bring sports shoes, water, swiming suit, biodegradable sunscreen you have to be a bit of shape to do the activity we are doing some physical effort
조식
we gonna have some sandwiches once we are in the ferry crossing to the island
입장료 및 기타
we are going to take the ferry to Cozumel with our bikes
스포츠 장비 및 야외 장비
bike and snorkeling equipment
biodegradable sunscreen, water to drink, swim suit or short, sport shoes,
we are going to ride our bikes in Playa del Carmen and Cozumel we are going to cross to the Island from Playa del Carmen a soon as we get there we gonna ride our bikes and find a beatiful beach where we can swim and do good snorkeling in a beautiful reef then we keep going riding our bikes and finding more beautiful places to swim then we go to downtown walking a bit before we get back to the ferry cargo and go back to Playa del Carmen
신분증상의 사진과 대조할 수 있는 본인 사진을 찍어야 합니다. 이를 통해 에어비앤비가 트립에 참가하는 게스트를 확인할 수 있습니다. 이 절차는 한 번만 완료하시면 됩니다.
We gonna be riding our bikes for about 3 hours so bring sports shoes, water, swiming suit, biodegradable sunscreen you have to be a bit of shape to do the activity we are doing some physical effort
자전거 타기 체험
trip bike snorkeling Playa and Cozumel
새로운 트립