Winter Wonderland at Lee Canyon
Winter Wonderland at Lee Canyon
Winter Wonderland at Lee Canyon
Winter Wonderland at Lee Canyon
First things first. If you would like to rent my equipment and enjoy your privacy at the mountain that is 100% fine by me. With that being said, we will start the day by meeting at my house nice and early. I like to be on the road by 8am latest (parking gets crazy) The drive is roughly 1 hr to Lee Canyon SkI Resort / Mt. Charleston. That's if we don't stop for a bite to eat or a bathroom break, which can be decided by group. We gear up and go straight to buy a lift ticket ($25 fridays only starting in March!) I recommend everyone to buy their lift tickets online a week prior to get maximum discounts. As soon as that's out of the way we get ready by me teaching you how to get on the lift and the basics of riding a snowboard if you don't know them already, I'd like to remind everyone that we can separate at any time and do our own thing, that's totally fine! They have a full bar and food (such as hamburgers / chicken strips) it's a little expensive so I suggest you byob and food. We can take a break at any time, no one is expected to to anything there besides have fun! I like to get there early and leave early to beat the traffic on the way down. The mountain opens at 9 and closes at 4 We leave whenever the group wants to go back to the city! The drive back is much shorter than the drive there.
자신이 사는 곳과 하는 일을 진정으로 사랑하는 현지인이 진행합니다.

소수 인원으로 진행되기 때문에 참여자 개개인에게 집중하는 방식으로 체험이 진행됩니다.

모든 체험은 특별한 기회 제공이라는 기준을 충족해야 합니다.
They call me Art. I'm 24 from LA, Huntington Park to be exact and I've been living in Las Vegas for +19 years now. I started snowboarding 5 years ago and I can honestly say I have a passion for it. I have managed to successfully teach 4 people how to ride a snowboard at our local intermediate mountain, one of them is my 50 year old mother. This experience is great for people who can already ride and have gear they can bring on this trip, it's also great for someone who has never been snowboarding before because you get to experience it for a steal price & its only 1hr away from the city! I'll guide you how to properly stand and ride a board. It's fun and safe! It's my favorite way to start my days! I drive us there and back in a 2016 Jeep Cherokee with a ski rack for the most comfortable experience.

2016 Jeep Cherokee Trailhawk

I have standard boards that range from sizes 156 to a small as 138. Sizes for people that are 6ft tall or as tall as a 12…
Lee Cayon Ski Resort "The Hut" and some nice backcountry ! I know the mountain by memory and it's truly worth discovering. We can unstrap and lounge around the snow for a bit. The 8 min lift rides help you catch your breath and recharge for the next run!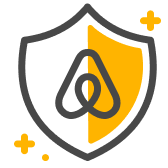 게스트 안전
야외 활동에는 위험이 따르며, 이 체험에 참여함으로써 위험한 상황에 노출될 수 있습니다. 내 능력과 조건(위치, 날씨, 장비 등)을 고려하여 안전하게 참여할 수 있는지 확인하세요.
만 14세 이상의 게스트 최대 4명 참여 가능 Guests with surfing or skateboarding backgrounds will probably adapt faster than most. There is physical requirement to snowboard, but the more fit you are the better.
Come well rested and eat a proper breakfast beforehand. There wont be a bathroom available for approximately 35 mins during our commute. I want to mention we dont have to ride together, if you know how to ride and want to get some laps in, by all means! I want my guest to have fun!
Winter Wonderland at Lee Canyon