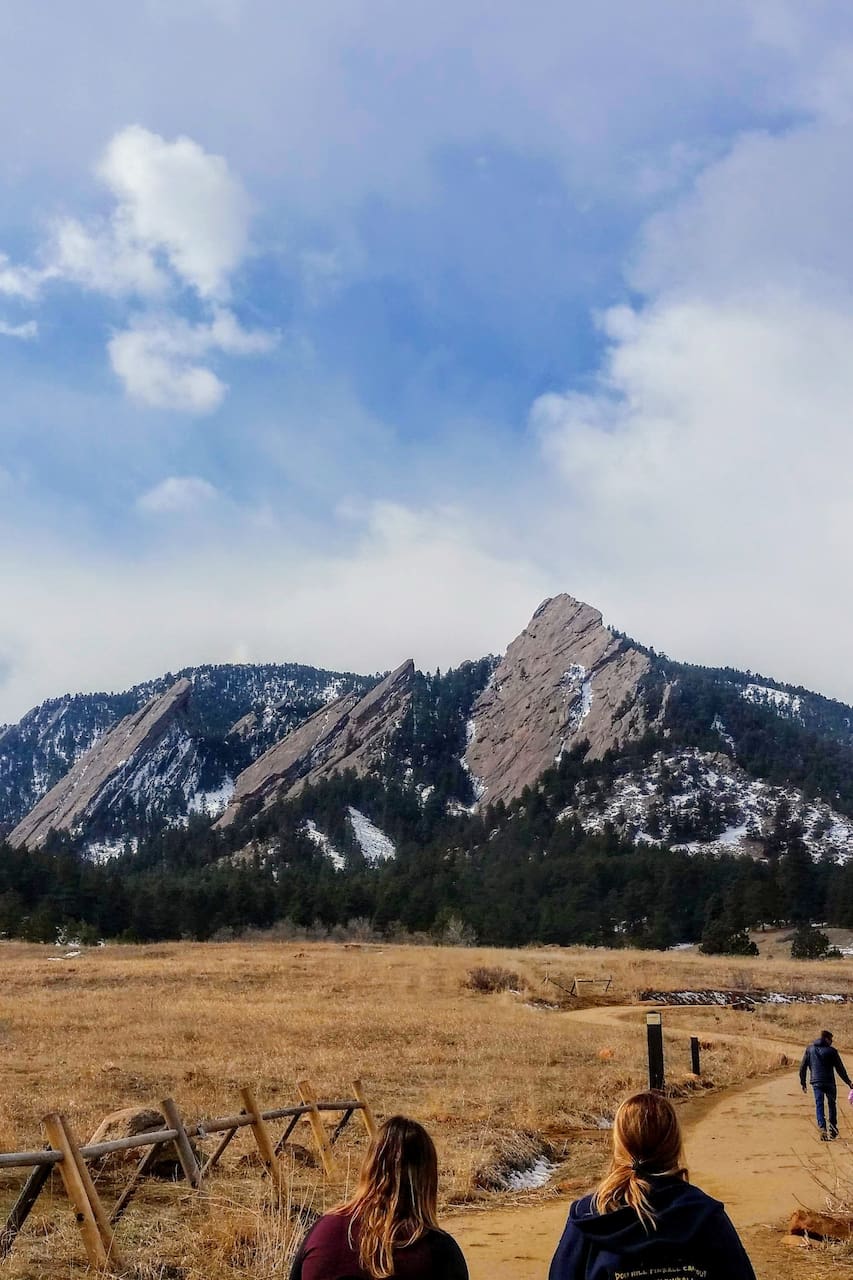 Includes:
음식, 음료, 입장권 1매, 장비, 교통편
Hello there I'm Luke! Born and raised in Denver, I have a degree in astrophysics from CU. I've lived in the Denver/Boulder area my entire life and love to share the wonders of my town with others.
If you are spending more than a day in the front range checking out Boulder is a must! It is a cultural, academic, and outdoors hub of Colorado. The tour will start (and end) at the Boulder Public Library which is easily accessible from most of the greater Denver Metro Area (Denver, Aurora, Arvada, Bloomfield, Lakewood, etc) via high speed bus. In Boulder we will visit my top 3 sights covering…
We will meet at the loading zone in front of the Boulder Public Library.
간식
A selection of snacks: granola bars, fruits, chips, etc will be available.
입장료 및 기타
Any entrance fees, tours, parking fees, etc.
교통편
We will travel in style from Denver to Boulder around town and back in my AWD van.
장비
Binoculars for sight seeing.
Money for Lunch on Pearl st (~9$ to 15$) and any shoping you may wish to do there
Dress in layers, with extra to put on (weather can change quickly in Boulder)
We will be travelling around the boulder area taking many stops along the way. stops will include: Chautauqua Park, Realization Point, Pearl St Mall (stopping at the iconic shops & stops: the Courthouse, Into the Wind, Liberty Puzzles, Mountain Sun Brewery, and art galleries) and more. We will drive by (not taking time to stop): The Mork and Mindy house, the Boulder creek, Columbia Cemetery, the Dushanbe Teahouse, and many more.