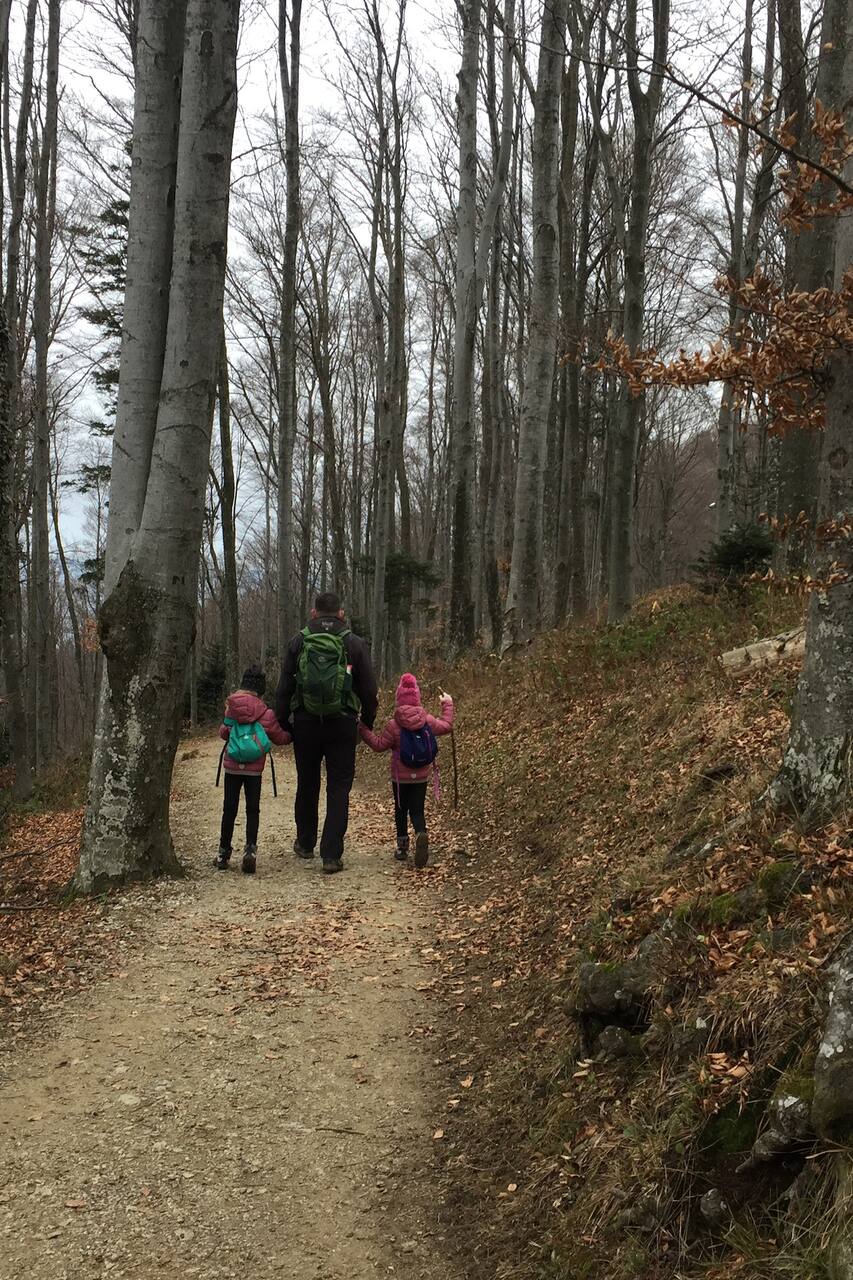 Enchanted forest Hike to Strmopec
Enchanted forest Hike to Strmopec
I'm a founder of local tour operator that creates active nature experiences around Zagreb and through Croatia. I'm a guide with customers that leave happy with the experience. Local and experienced I know many trails and can lead you on optional routes and show you some hidden treasures. I'm experienced adventurer - hiker, mountain biker and a rock climber. I'm also a traveler that knows how it is…
We'll meet in tram station Gračansko Dolje and hike up to Srtmopeć view point. We will follow the enchanted forest trail, which is hidden to an eye of a normal tourist. Hike will take us up to one Zagreb viewpoint, then through Medvednica forest up until we reach Strmopeć viewpoint. This is an ideal way to experience local Medvednica mountain hidden paths and trails!
In case of rain wear rain proof jacket and rainproof hiking shoes. We can do the hike in any conditions, except storm. Wear some water and snack, there is no food or water on trail. There is no toilet
아페리티프
Classic Croatian rakija will be offered to guests above 18 years old.
Comfortable walking clothes
Photo camera for memories
We'll walk up Medvešćina road, go up to Viewpoint Markuševac and follow unmarked and hidden path up to Strmopeć viewpoint. We will use another trail to go back, with a chance to visit private forest on Medvednica.
신분증상의 사진과 대조할 수 있는 본인 사진을 찍어야 합니다. 이를 통해 에어비앤비가 트립에 참가하는 게스트를 확인할 수 있습니다. 이 절차는 한 번만 완료하시면 됩니다.
이 트립은 주류를 포함합니다. 법적 음주 가능 나이에 해당하는 게스트에게만 주류가 제공됩니다.
In case of rain wear rain proof jacket and rainproof hiking shoes. We can do the hike in any conditions, except storm. Wear some water and snack, there is no food or water on trail. There is no toilet
등산
Enchanted forest Hike to Strmopec
새로운 트립