Magical Monkey Experience -- Morning
Magical Monkey Experience -- Morning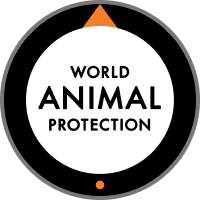 세계동물보호단체와 함께 만든 가이드라인
포함사항
Equipment, Transportation, Food
Magical Monkey Experience -- Morning
Magical Monkey Experience -- Morning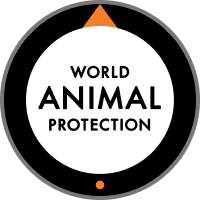 세계동물보호단체와 함께 만든 가이드라인
포함사항
Equipment, Transportation, Food
Jungle Friends Primate Sanctuary is the largest New World primate sanctuary in the US. We are home to over 300 monkeys including capuchins, marmosets, tamarins, squirrel and spider monkeys. Most of the monkeys were released from laboratory research, others were former "pets", some were in the entertainment industry and still others were confiscations by authorities. During your tour you will meet the monkeys up-close and personal. Your hosts, Kari, Jen, Sara and/or Bri, will introduce you to our monkey friends. You will learn about their past and hear their heartwarming stories of rescue to recovery. You will meet monkeys who will change your life and steal your heart. We will take a break midway through the tour for snacks and answer your questions and give you insights into the sanctuary world, the Jungle Friends culture and share amazing stories of the monkeys who call Jungle Friends home. You may meet Bongo, who was in iron-toxicity studies living alone in a small lab cage for decades. Bongo also suffered from paraplegia, but with the help of our "re-habitats" and the tender loving care of KC, Bongo's monkey friend, he can walk again! Wendell lost his sight due to diabetes, but with his monkey friend Kooda by his side, he gets around just fine. Puchi is another favorite, he was found running loose in Chicago only has one eye, but Puchi will look deep into your soul.

모든 호스트는 세계동물보호단체와 함께 수립한 가이드라인을 따라야 합니다.

생물학자, 환경보호운동가, 농업인 등 다양한 분야의 전문가에게서 배워보세요.

알파카에서부터 얼룩말에 이르기까지 300종 이상의 동물을 만나보세요.
I am the founder of Jungle Friends Primate Sanctuary and have worked with monkeys for over 25 years. The sanctuary grew from one "pet" monkey to over 300 rescued monkeys, most from laboratory research. In 1993 I was an interior designer and volunteering as a Court Appointed Special Advocate for abused and neglected children in Las Vegas. A friend bought a baby monkey named Samantha and soon grew tired of her shenanigans – he gave the monkey to me. This gift changed the course of my life and inspired Jungle Friends Primate Sanctuary. In 1998 I purchased land in Gainesville, Florida, a more suitable climate where the monkeys could live an "Almost Wild" life. Jungle Friends has been featured on National Geographic, Discovery, Animal Rescue, Anderson Live, ABC Primetime, CNN News, and other news programs and documentaries.
Jungle Friends Primate Sanctuary
Jungle Friends Primate Sanctuary provides a permanent sanctuary home for monkeys released from research, ex-pets, or were confiscated. We accept special-needs monkeys with psychological problems, amputees, diabetics, blindness, also arthritis and other old-age related issues. We are accredited by the Global Federation of Animal Sanctuaries and belong to North American Primate Sanctuary Alliance.
참가비 전액이 Jungle Friends Primate Sanctuary에 기부되는 사회공헌 체험입니다.

Drinks -- Water, Tea and Coffee.

Golf Cart

Release of liability form
First stop, a visit to "Munchkinland", home to our tamarins and marmosets, the smallest monkeys in the world. Next stop "Kansas" where you will meet many different species of capuchin and spider monkeys. Then on to "Emerald City" to meet our amazing squirrel monkeys...are you sensing a theme :-)?! We finish up with a trip around "Oz", our bachelor pad. On the way back, we will stop at Bob Barker's Magical Manor, our on-site veterinary clinic.
예약 가능 여부
원하시는 시간에 예약 가능한 체험이 없다면, 하실 수 있습니다.
11월 4일 월요일  

오전 10:00~오후 1:00.
6자리 중 4자리 남음
The monkeys live in large "Almost Wild" padlocked habitats and are not free roaming. Your hosts will keep you safe during your tour. New World monkeys do not carry any viruses harmful to humans and you will not be interacting with the monkeys directly -- maybe a game of "catch the monkey biscuit"!
동물 돌보기 체험
Magical Monkey Experience -- Morning