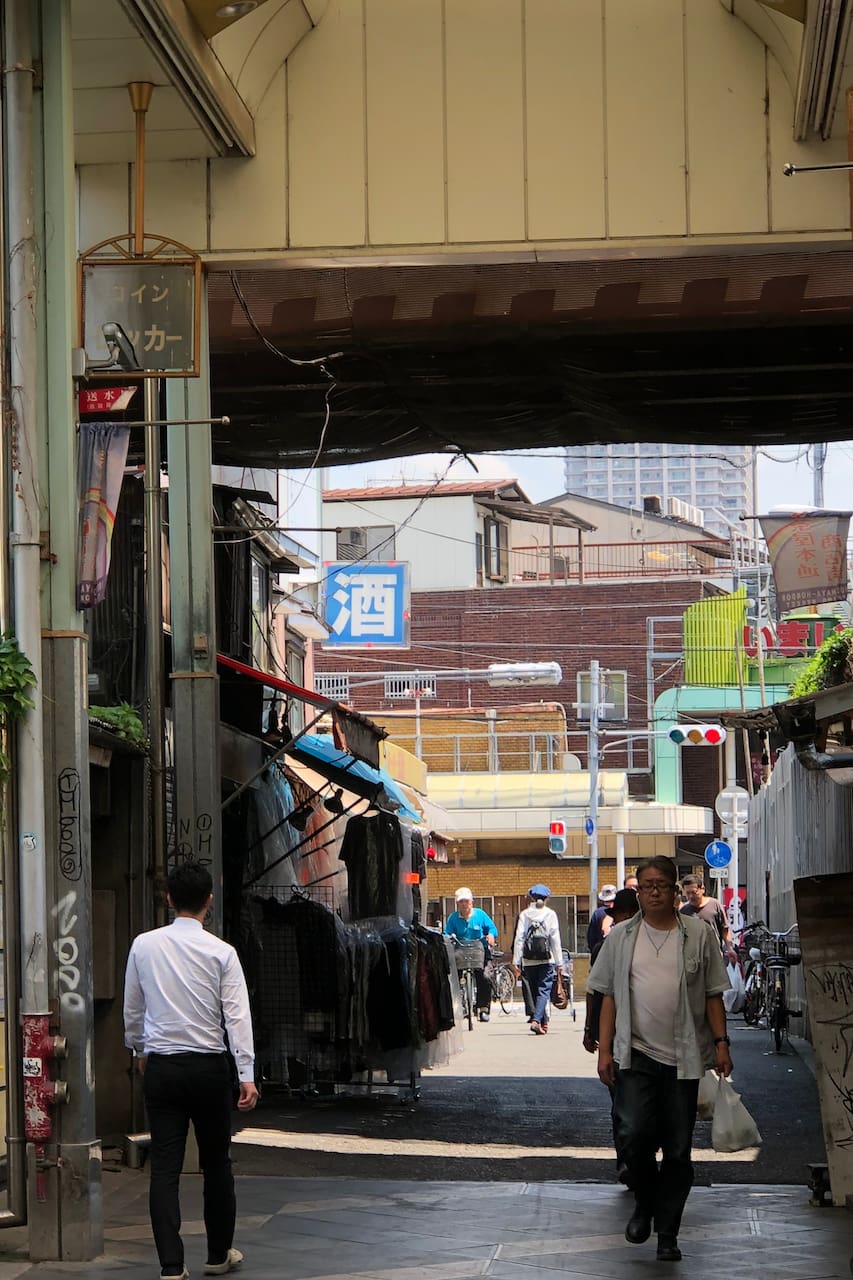 Exploration the poorest district
Exploration the poorest district
I was born and raised in a deep city in Osaka, and I've been a TV director for many years. touristly It delivers a variety of interesting content. I also have experience appearing on TV as an Osaka authority. I have been in the overseas section of the TV station for several years, so I can speak everyday English. It can't be guided by a normal guide, it's deep. We're good at the course.
AIRIN area is a neighborhood located in the northern part of Nishinari Ward, Osaka Prefecture, and located south of JR West's Shin-imamiya Station.It is also described as a neighboring area and is also called Kamagasaki, which is a traditional place name From Shin-Imamiya Station, you will be guided to the SHINSEKAI by TSUTENKAKU foot. And that's where we are talking about Japan's Goetheo…
It is a tour to learn about Japanese culture and history. You can't tell people who live in the city from being discriminated against or disillusioned. Women should avoid skin-exposed and provocative
Nishinari is said to be the poorest part of Japan, There are many people who live with their daily workers. In the past, as a dangerous city, it was difficult to enter. It was hard to do, but it was a recent development. We also have hotels for non-Japanese, and ordinary tourists. I'm getting in. It's important to feel like a poor city in order to know the history of a country.Enjoy sightseeing with lectures by local experts
If you don't see availability for the time you are looking for, you can .
8월 14일 수요일  

오후 12:00~오후 2:00.
8자리 중 6자리 남음
이 트립은 주류를 포함합니다. 법적 음주 가능 나이에 해당하는 게스트에게만 주류가 제공됩니다.
It is a tour to learn about Japanese culture and history. You can't tell people who live in the city from being discriminated against or disillusioned. Women should avoid skin-exposed and provocative
역사 도보 탐방
Exploration the poorest district