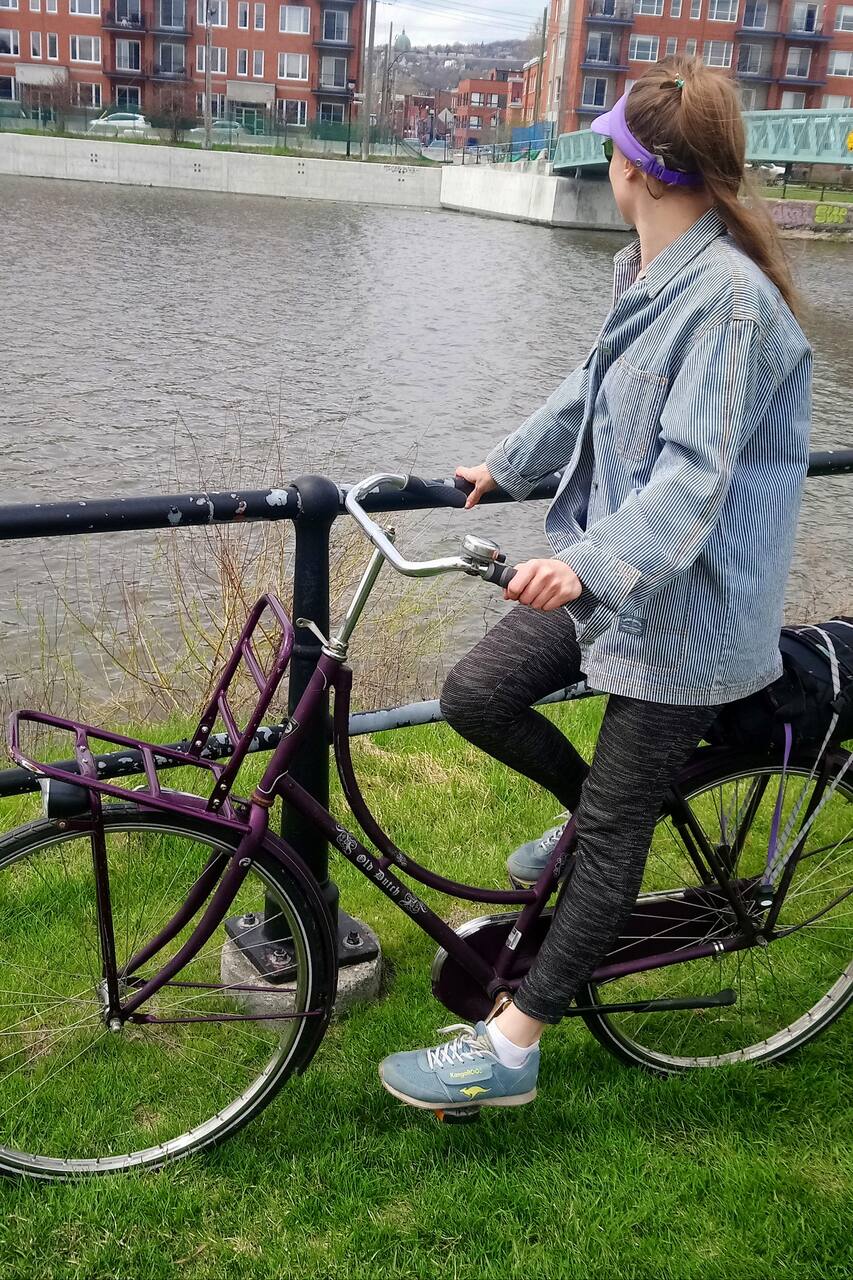 POUTINE + BREWERY TOUR! #BEEROCLOCK
POUTINE + BREWERY TOUR! #BEEROCLOCK
Languages:
언어에 상관없이 즐길 수 있는 트립
I drink a lot of BEER - 5 time visitor to Oktoberfest in Munich Germany (I own lederhosen), and I used to run my own Pub Crawl in Krakow ( top Euro tourist destination). I love taking groups on drinking tours! I also eat a lot of Poutine!! Tried it all over town.. quality ranging from #unreal to dog food... I want to help you Make your Own Poutine with fresh squeaky Cheese curds, AND drink…
1) Cook #POUTINE from scratch in a 1910 Quebec Heritage Home (..historically where working class people LIVED OFF Beer and Poutine :D 2) Walk to the local "Depaneur" to buy our own Quebec beer! 3) Eat Poutine + Drink BEER 4) BEER O'clock - Start our tour of Montreal Breweries on Bikes 5) Chug ...er... Sip! Pints at a Variety of totally unique and different Breweries 6) (After Party? …
MSG BEFORE BOOKING TO CONFIRM DATE IS GOOD You must be at least 18 years of age and BRING ID. You also need a Credit Card to Rent a BIXI bike for the day - only $5.25! Bring Cash for beerz
점심식사
DELICIOUS FRESH HOME-COOKED POUTINE! :)
You *Need* a Credit Card to rent a BIXI bike for our tour (cheap - only $5.25 daily rental)
Cash $$ is handy when buying beers at the local store or Breweries
Sense of Humour to share funny stories as we Swill beer and Chomp poutine
1) Start in my 109 year old Quebec Heritage Home cooking our Poutine and sampling local Beers which you will buy at the local Corner Store. 2) Bike along Famous Canal Lachine 3) Visit a variety of Local Montreal Breweries!
MSG BEFORE BOOKING TO CONFIRM DATE IS GOOD You must be at least 18 years of age and BRING ID. You also need a Credit Card to Rent a BIXI bike for the day - only $5.25! Bring Cash for beerz
쿠킹 클래스
POUTINE + BREWERY TOUR! #BEEROCLOCK