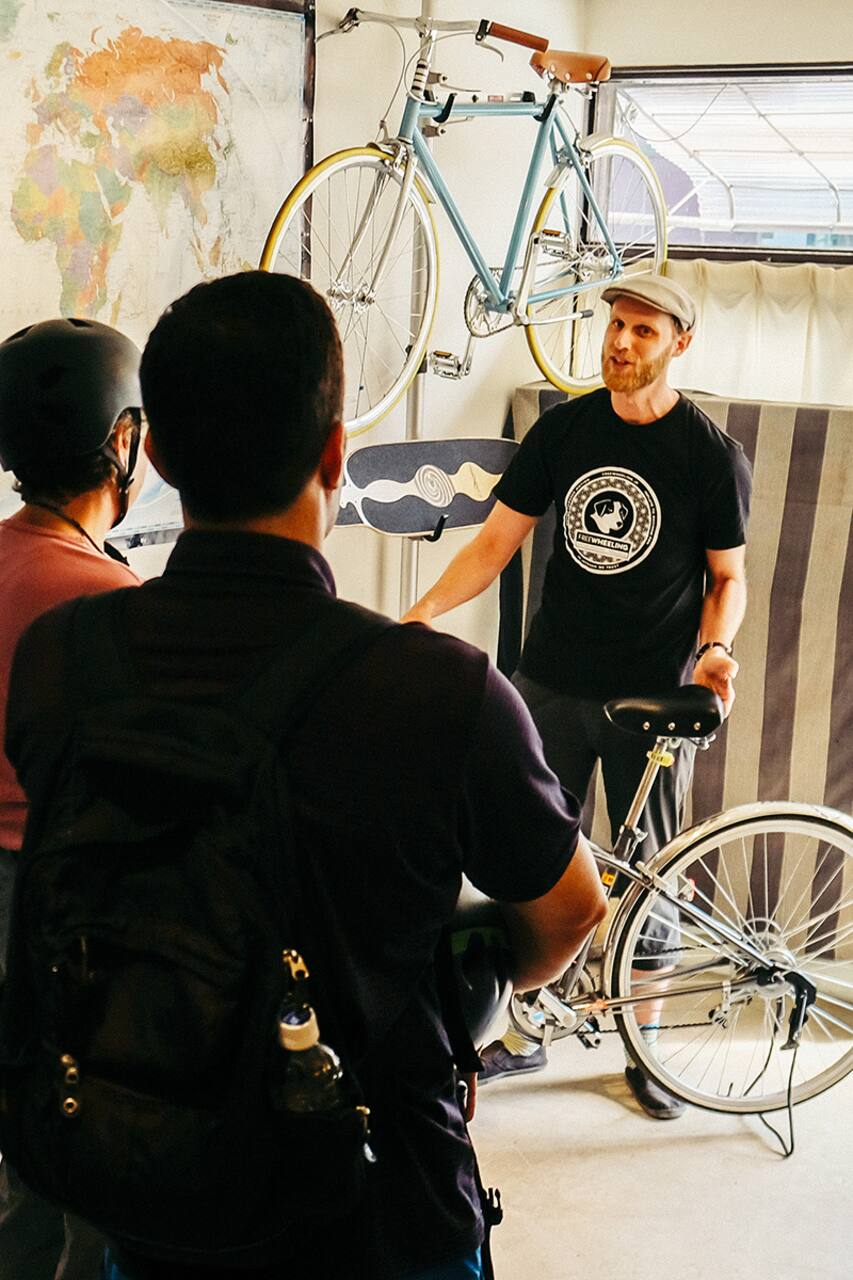 Chad Feyen is a multimedia designer and has been a cycling commuter in Tokyo for over 10 years. He's a founding member of the Cycling Embassy of Japan and works with Freewheeling Japan doing bicycle adventures and organizing unique international cycling events. He is passionate about promoting human-centric urban environments and sharing quality design solutions.
The concrete jungle of Tokyo awaits us as we mount our cruiser-style bicycles. After meandering the backstreets of the Tokyo's residential neighborhoods we weave our way between skyscrapers, overpasses, and parks. But, it's the areas between the massive buildings that we find improvised street art, delicate bonsai trees, and clever urban hacks. These details might be overlooked by the magnitude of…
Cameras are recommended, but not tripods unless small. All the bikes have baskets. An extra layer is good in case it's chilly or the restaurant has air-conditioning.