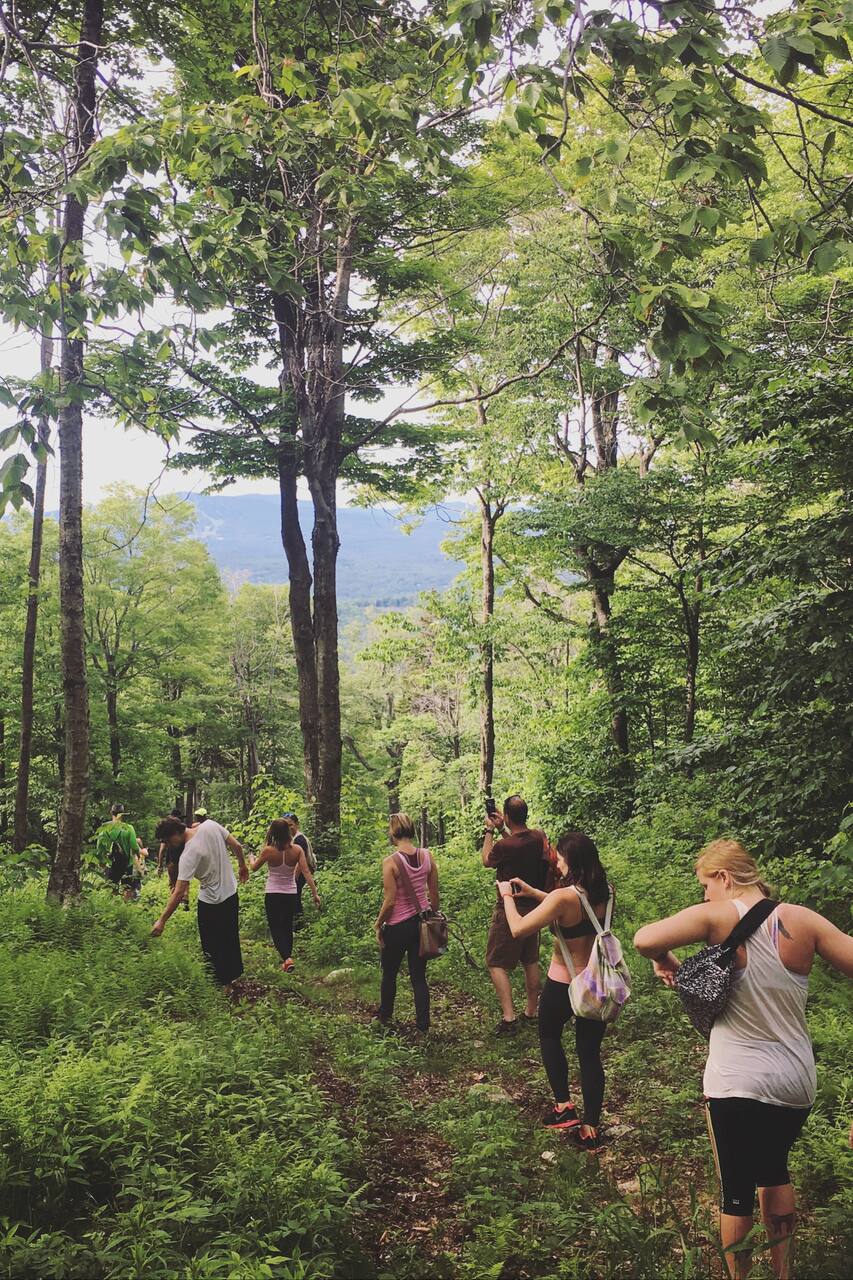 Wild Foraging Hike in Ithaca, NY
Wild Foraging Hike in Ithaca, NY
Sarah has a passion for outdoor, experiential education and has been inspired by the teachings of Traditional Ecological Knowledge (TEK) and a lifetime of relationship building with the wild. Entertaining her joy for wild foraging, Sarah has recently lead plant walks & hands-on workshops for clients such as Columbia, Wanderlust, VDKA 6100, & Dewar's Whisky. As a passionate locavore & forager, she…
Awaken your senses on a 120-minute guided hike in scenic Buttermilk Falls State Park. Join local forager & ecologist, Sarah Kelsen, for a hands-on adventure where you'll learn to identify a variety of wild & native Northeastern plants, while observing & maintaining the diverse forest ecology. Sink into the present & soak up the outdoors! Hikes depart from and return to Firelight Camps in Ithaca,…
We meet at the Firelight Lobby Tent, downhill from LaTourelle Hotel. Payment is due before we depart on our hike. I also offer hikes at other locations or with groups; please contact me to learn more!
Drinks
Firelight Camps has a cash bar, as well as a water station & bathroom.
Equipment
Many guests on my hikes are inspired to learn more, so I will bring with me my favorite guidebooks for you to peruse.
Weather-appropriate attire