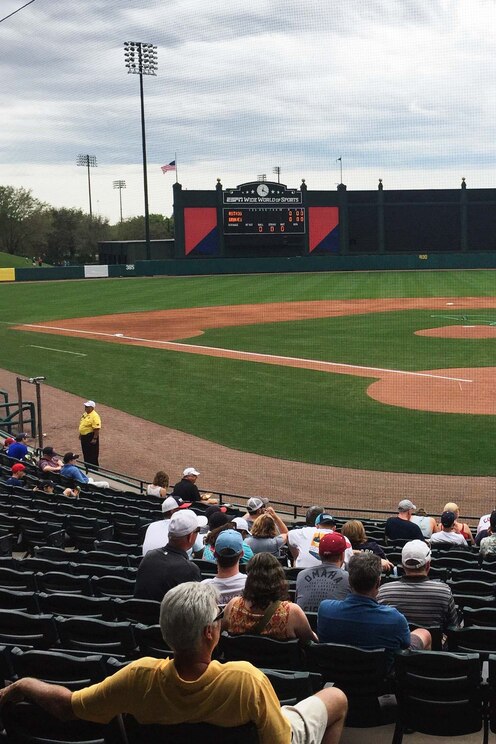 Explore the best of the Rockies
Explore the best of the Rockies
You will get the chance to jump into the action and see the Rockies play on their home turf while being given a tour of the area by someone who knows it and loves it best. Itinerary includes meeting in downtown Denver, walking to Coors Field and your entrance to a home game.
포함사항
Drinks, Tickets, Food

Light snacks and refreshments will be provided. Requests will be taken upon availability of options.

Water bottles will be provided. Soda and other beverages upon request.

Tickets to a Rockies game. Seating location will be chosen based on best seats but can have specific areas upon request.
I am a Colorado and Denver native and I love my city. The Rockies are one of my favorite teams and I enjoy spending time downtown and visiting Coors Field. I love sharing my city with visitors and residents alike and would be happy to take anyone on a tour that would include drinks, catching a game, getting appetizers or dinner, and showing off the best parts of Denver as seen and loved by a local. Live, love, Denver.
We will be spending time in downtown Denver and visit locations such as Coors Field, Union Station, and other highlights in the ballpark and 16th Street Mall districts of Denver.
신분증상의 사진과 대조할 수 있는 본인 사진을 찍어야 합니다. 이를 통해 에어비앤비가 트립에 참가하는 게스트를 확인할 수 있습니다. 이 절차는 한 번만 완료하시면 됩니다.
Times will change based on event time and activities before and after.
문화 도보 여행
Explore the best of the Rockies
새로운 트립