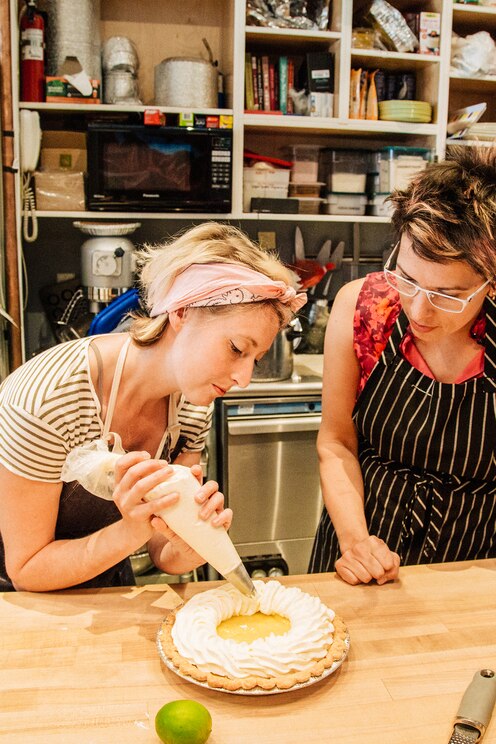 Let them eat pie! Yaletown
Let them eat pie! Yaletown
Grandma's pie is the best, we can all agree on that - but what about 'your' pie making skills? Have you always wanted to make that perfect crust? We invite you to join us in a hands-on experience unraveling the secrets behind creating the perfect pie. As an executive pastry chef, I will guide you through the steps…

Organic pie samples We will sample a few of Lime and Moon's famous pie flavours.

Coffee - tea - water A beverage of choice from Lime and Moon's organic espresso bar. Loose leaf organic teas available from…
Meet us at the Lime and Moon Pie Company's cozy kitchen in the culinary heart of Vancouver's contemporary Yaletown district. Grab an apron and get baking! We offer an intimate and professionally equipped space for your pie baking experience.
Please advise us of food sensitivities or allergies. Our shop is a facility that lovingly makes products using nuts and other allergens including: coconut, dairy, wheat & mushrooms.
쿠킹 클래스
Let them eat pie! Yaletown