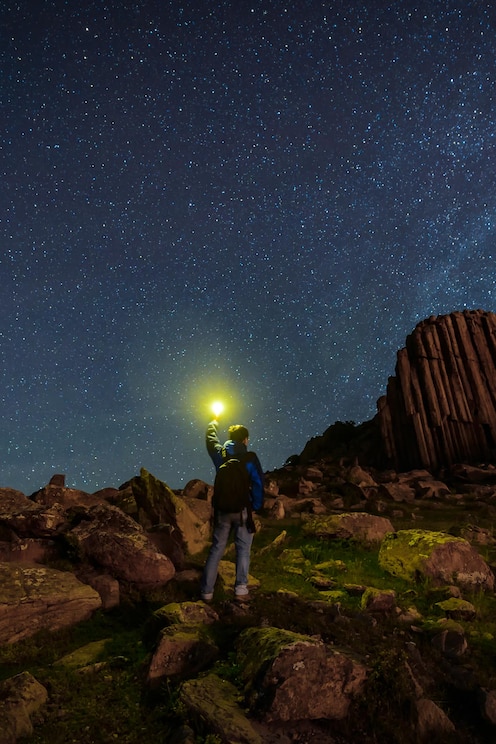 Star gazing and night photos in Paros
Star gazing and night photos in Paros
We will visit the best night spots of Paros and star gaze. We will have a look at the location of stars and interesting facts about our universe. You will have opportunity to learn how to take breathtaking night sky photos. I recommend bringing binoculars, a high resolution camera and tripod for night time…

Transportation to and from the port town, Parikia included.
Hey guys, I'm a freelance photographer, tour-guide and the founder of a salsa community group. Love bringing people together and having fun. I have been on Paros and Greece for over 5 years where I met Simos, a photographer who takes amazing night sky photos. The tour will be lead by Simos. For large group requests please send me a direct message if possible a week in advance so we can arrange and accommodate your experience! Please note this is a night-time activity so you should book only if you can stay up until late. Thanks
We will visit the best night spots of Paros and star gaze. We will look at explaining the location of stars and giving interesting facts about our universe. You will have opportunity to learn how to take breathtaking night sky photos. I recommend bringing binoculars, a high resolution camera and tripod for night time pictures. If you can't bring a tripod or camera we will give you opportunity to use ours.
예약 가능 여부
원하시는 시간에 예약 가능한 트립이 없다면, 하실 수 있습니다.
9월 2일 월요일  

오후 9:30~오후 11:30.
4자리 중 4자리 남음
사진 촬영
Star gazing and night photos in Paros