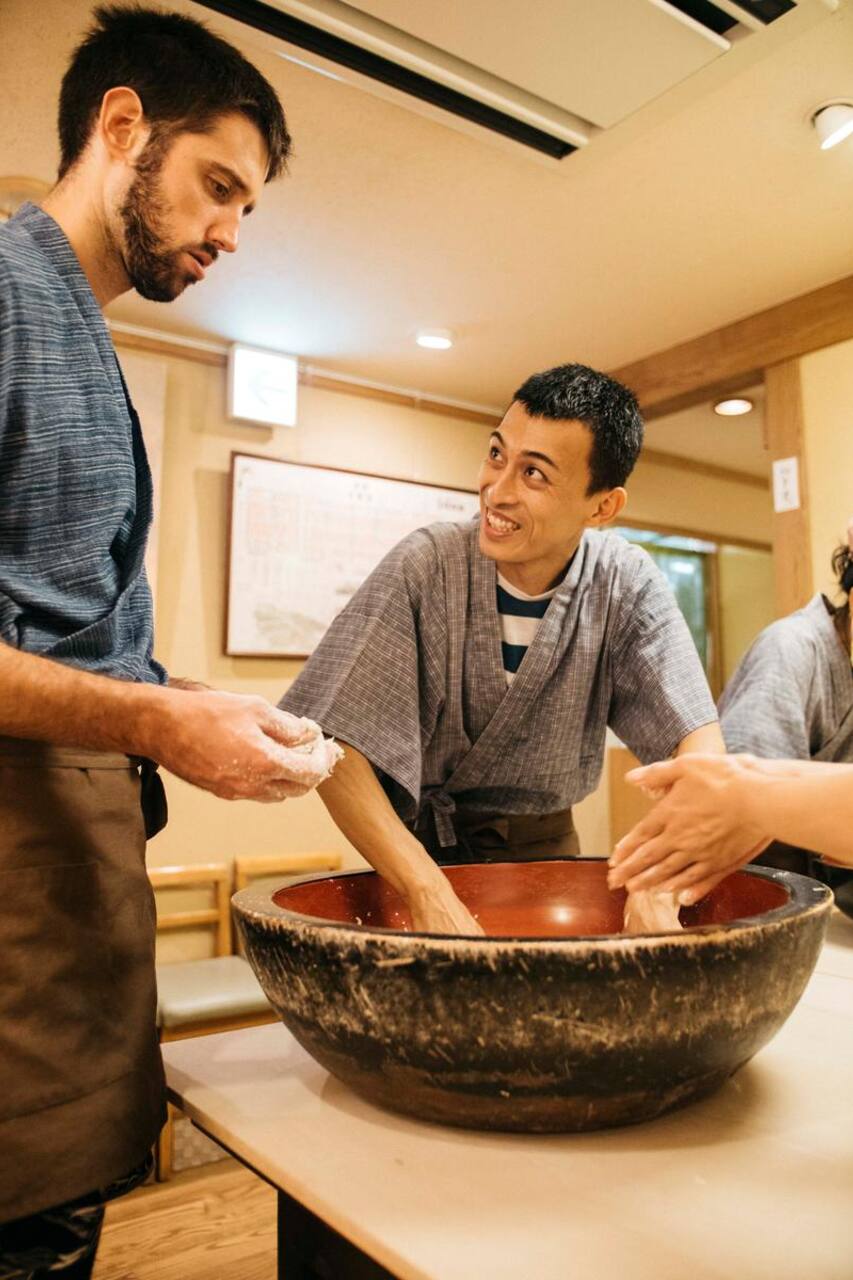 Languages:
영어, 중국어(번체)로 진행
With my trip love to Tokyo, I established a Travel Facebook Page "Tokyo-SUMU" and also built a guesthouse SUMU,I've been in this area since 2015 and I always introduce downtown culture for my guests, show them how to feel interest about my favorite experience sport.
Yanesen area is a gathering of small back alleys with Japanese good old style. I've lived here for years, so I will show you the neighborhood(old buildings, Japanese craft factories) with bicycle. After the stroll, let me introduce you my friend, who is a owner of Soba(buckwheat) restaurant. Let's get into the restaurant and together with him, we'll make Soba for dinner
just prepar a camera or phone ,you can take lof of pictures ...keep in good mood with Bicycle
Snacks and Other
Dinner. Japanese local food local soba - dining room .