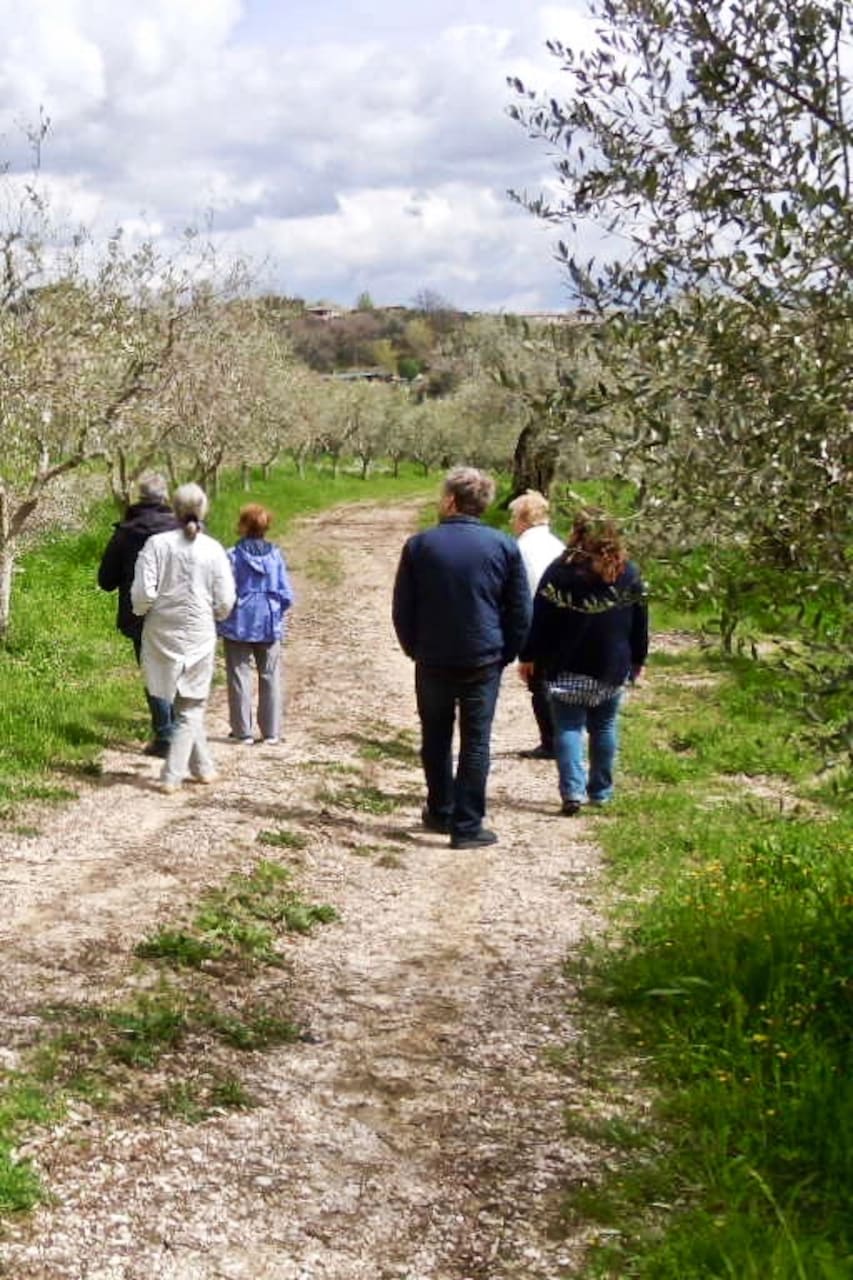 Guido is an 8th generation Roman, with a passion for the local Sabina DOP extra virgin olive oil. The secret of making and appreciating high quality extra virgin olive oil have been passed down to me for generations. I want to share this love and passion that my family has always had for olive oil with you. When I was young, my father used to take me around the Roman countryside on weekend…
Half Day Rome Olive Oil Tour programme Morning: Pick-up at local train station at 10.00 am. Enjoy the beautiful drive through rolling hills, past olive groves and medieval villages on your way to visit the 'Largest Olive Tree in Europe', also called 'L'Olivone'. We stop here to admire this natural 2000 year old monument that is still producing olives. After enjoyng a scenic drive through this…
Your meeting point is just a 37 minute train ride from Rome. Easy-to-follow train directions will be sent to you. Your date is not listed? Please contact us and ask for your date. Thank you
음식
Light lunch with local olive oil on fresh bakery bread, pizza, pecorino cheeses, salami and local cold meats, olives, local wine and water.
교통편
Free pick up and return service from the local train station, plus transportation for the full tour.
comfortable walking shoes
1st stop: A visit to the 'Largest Olive Tree in Europe', also called 'L'Olivone'. We stop here to admire this natural 2080 year old monument that is still producing olives. 2nd stop: We walk you through a local ancient olive grove, where only the locals know. 3rd Stop: A visit to our family home, followed by an olive oil tasting and light lunch of local bread, salami, cheeses with a glass of wine while admiring the stunning view from our home.
7월 23일 화요일  

오전 10:00~오후 1:00.
10자리 중 10자리 남음
Your meeting point is just a 37 minute train ride from Rome. Easy-to-follow train directions will be sent to you. Your date is not listed? Please contact us and ask for your date. Thank you