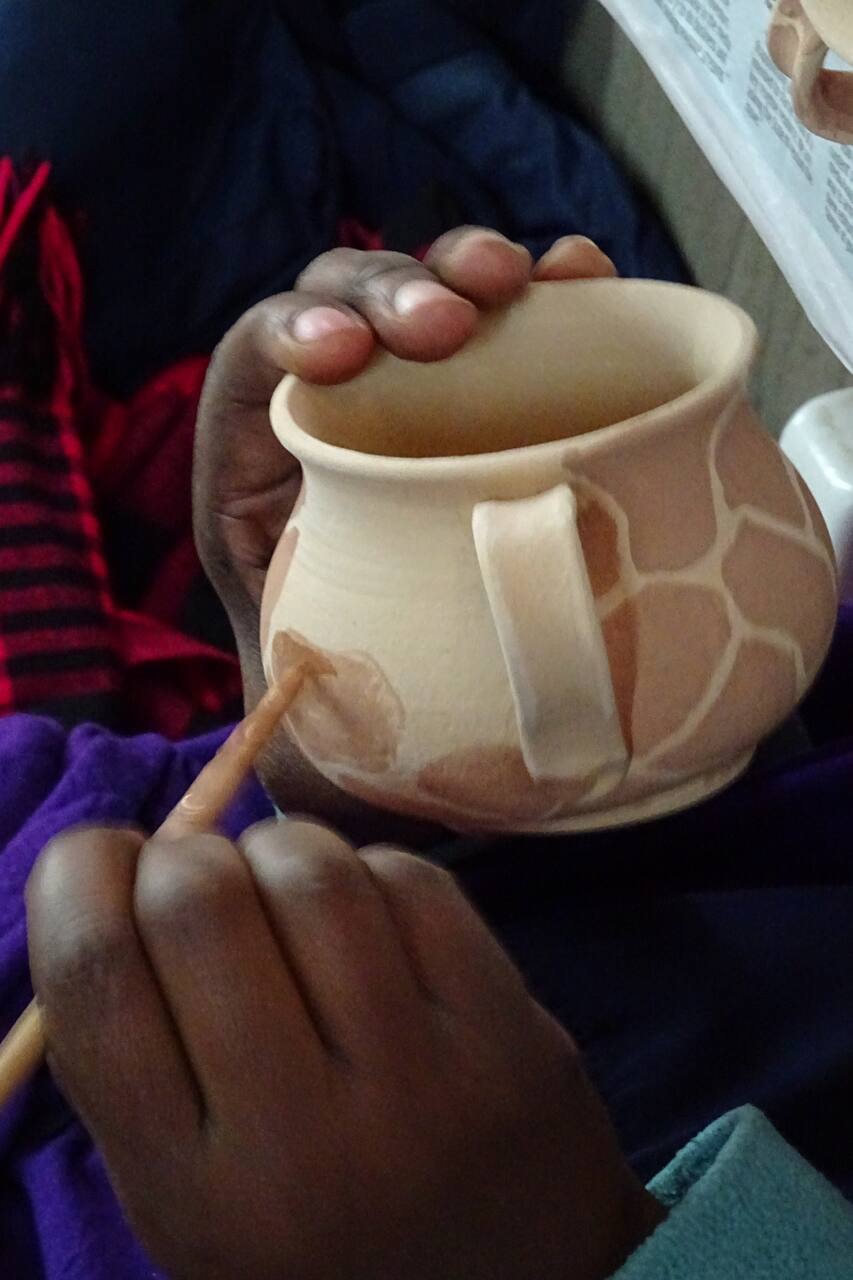 Artistic Tour to Kazuri and Ocean Sole
Artistic Tour to Kazuri and Ocean Sole
I am a cultural promoter a musician and s fashion designer very passionate about art and creative. I am also audic and dance therapy teacher. I have a diploma in tour guide but I decided not to be employed because I always want to do things on my own since that's is the only way I can do it from the heart and give unique artistic experience to my guests and friends who come to visit me I have…
On arrival to Kazuri you will tour the factory which has 3 blocks including the shop and learn how the most famous Kazuri beads are made from the scratch out of soil. You will also learn have a chance to learn and see how the same soil is used to make different home and kitchen items such as plates, mags and cups. After we are done here we will later head to Ocean Sole another incredible art…
When you book this activity your security becomes my responsibility to the end of the activity so please don't take motorcycle to go to Kazuri. Talk to me if help needed
티켓
Your entrance and tour will be covered once you've booked for this experience.
교통편
I will provide the transportation between Kazuri and Ocean Sole. We will use Uber for it's more secured.
Kindly carry your travel documents. During the tour you are free to take pictures.
Kazuri Beads is normally inside a factory therefore we will tour each block which are around five with some having an extension. At Ocean sole the workshop happens outside and the place is not that big.
향후 예약 가능 일자
원하시는 시간에 예약 가능한 트립이 없다면, 하실 수 있습니다.
8월 22일 목요일  

오전 10:00~오후 12:30.
8자리 중 8자리 남음
신분증상의 사진과 대조할 수 있는 본인 사진을 찍어야 합니다. 이를 통해 에어비앤비가 트립에 참가하는 게스트를 확인할 수 있습니다. 이 절차는 한 번만 완료하시면 됩니다.
When you book this activity your security becomes my responsibility to the end of the activity so please don't take motorcycle to go to Kazuri. Talk to me if help needed
예술 도보 여행
Artistic Tour to Kazuri and Ocean Sole