Visit Comares and walk with donkeys
Visit Comares and walk with donkeys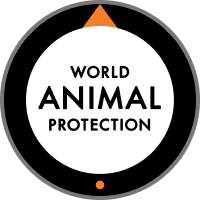 세계동물보호단체와 함께 만든 가이드라인
포함사항
Transportation, Tickets, Food
Visit Comares and walk with donkeys
Visit Comares and walk with donkeys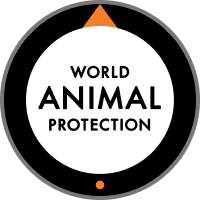 세계동물보호단체와 함께 만든 가이드라인
포함사항
Transportation, Tickets, Food
I will firstly pick you up on your accommodation. We offer a pick-up drop-off service in a brand-new Mercedes Vito Van, so you will travel safe and comfortably all the time. I will drive you to Comares, one of the highest villages in the area, where the views are breathtaking. Once there, we will start on the Arabic Arch, where we will start our guided tour. I will guide you through the beautiful and narrow streets of this white village. Comares is a village with a very interesting Moorish history and you will learn about its past. After the guided walk, we will meet Antonio and his donkeys and we will have a walk with them. Antonio is a local man who loves to talk about the traditions of his village and you will have the chance to meet these noble animals. Donkeys are in danger of extinction and with this activity we support Antonio so he continues taking care of these animals. After discovering Comares, we will have a delicious lunch in a local restaurant and you will have the chance to drink a coffee afterwards while enjoying the stunning views of Comares before we will come back home.

모든 호스트는 세계동물보호단체와 함께 수립한 가이드라인을 따라야 합니다.

생물학자, 환경보호운동가, 농업인 등 다양한 분야의 전문가에게서 배워보세요.

알파카에서부터 얼룩말에 이르기까지 300종 이상의 동물을 만나보세요.
My name is Cipriano Ramos, I studied a Degree in Translation and Interpreting and a Masters in Tourism Management. All my working experience is related to the tourism sector by working in hotels, museums, as a travel agent specialised in Spain in Germany and as a tour guide all over Andalusia. I'm passionate about tourism and Andalusia, and thanks to my degree I can express myself perfectly in English and German. This and my working experience have encouraged me to start this beautiful project to ennoble my region and get to spread the word about it. I'll assure you an authentic experience!

Delicious lunch made with local products.

Walk with a local man and his donkeys.

Pick-up/drop-off service included on the price on coast accommodations from Nerja to Torre del Mar.
In this tour we visit Comares, a lovely village at the top of a high mountain and with typical Arabic architecture. This village is difficult to access by yourself if you do not know the area. We will have a walk with a local man and his donkeys, and we will discover the traditions related with this noble animal and why is it so important to help this animal not to disappear. Afterwards we will have lunch in a lovely restaurant.
예약 가능 여부
원하시는 시간에 예약 가능한 체험이 없다면, 하실 수 있습니다.
10월 19일 토요일  

오전 9:00~오후 3:00.
8자리 중 8자리 남음
문화 도보 여행
Visit Comares and walk with donkeys
새로운 체험